Car racing is an interesting game and no doubt everyone is a big fan of the car racing, including the children, boys, youngster, and men. Car racing is very good game for the passing of time and getting the entertainment and it is improving driving skills relating to reality. Following are top five best free Car Racing Android Games that we compiled which will keep you entertained during your leisure hours. 1.Asphalt 8: Airborne – is one of the captivating Android Car Racing Game that is very famous and entertaining. Looking at the title of the racing "Airborne", it already explains that there is a lift of the car during racing, in other words, there is a possibility of setting the car to fly. There are lots of interesting moves in this car racing game like stunts, drifts, etc. You can also get yourself luxury cars with exotic features in the game.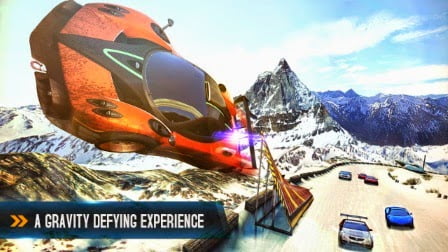 Download Asphalt 8: AirborneFor Free

2. CSR Racing – is a clean-cut drag racing game. Players needn't worry about steering – all you have to do is perfectly timed your gear changes. Indicators tell when making your next shift, and assuming your timing is up to snuff and your ride is amply upgraded, you should pull across the finish line before your opponent, and earn some winnings. Premium currency can be used to buy high-end cars, while the standard currency can be used to buy the others, as well as upgrade specific parts such as the gearbox, engine, intake, and body. CSR Racing boils down the racing experience of pure twitch reflexes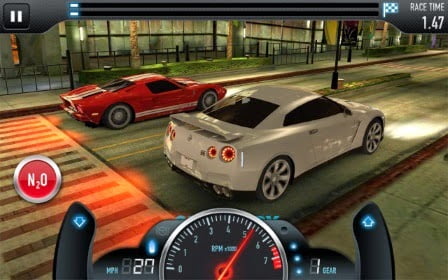 Download CSR Racing For Free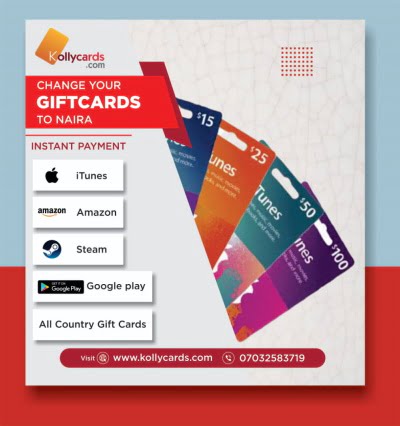 3.Drag Racing –This is one of the coolest android car racing with over 50 officially licensed cars and gives you room for car purchase and also mechanical upgrade of purchase cars for better performance. There is also a challenge mode where you can challenge a 1 on 1 race or even a 10 player challenge which leads to a pro league. It also has a competitive multiplayer mode, where you can select an opponent online, that you wish to play with. Drag racing is quite an interesting android racing game that I recommend you should download.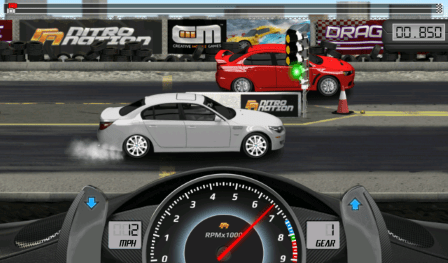 Download Drag Racing For Free

4. Death Rally – is a gritty, combat-heavy top-down racing title. Players deck out their ride with all manner of Mad Max-style weaponry and eliminate competitors in races and straight-up deathmatches. Weapon parts litter every battlefield, as well as cash bonuses and nitro speed boosts. The nice thing about Death Rally is that even if you don't place first in a race, you can still walk away with a fair bit of cash just from blowing up opponents. Death Rally is a great title for those looking to unload a bit of road rage.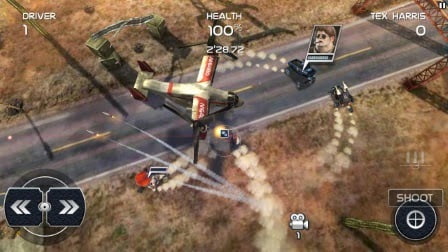 Download Death Rally For Free

5.GT- Racing 2 – GT- racing is a well rated Android racing game which archives some major features like, acquiring over 70 licensed cars on 13 tracks with dynamic physics simulation on it. Gt-racing also has a multiplayer mode, where you can battle a race with any online fellow.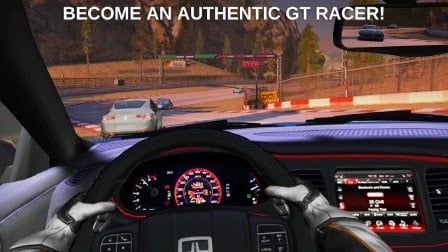 Download GT- Racing 2 For Free

Hope this information helps?
If you download and enjoying them, don't forget to comment here and remember to Click Share/Like buttons for the benefit of others and to appreciate our effort.
If you enjoyed this post and wish to be informed whenever a new post is published, then make sure you Subscribe to our regular Email Updates!