The COVID-19 pandemic has been a huge threat to the finances of a lot of Nigerians. It has caused many companies to close their doors and send employees home.
Thanks to the internet, there are hundreds of ways you can potentially use to earn money online and avoid too much contact with people during the COVID-19 pandemic.
Whether you need to replace your income or you're simply trying to earn some extra cash on the side, here are the ways you could earn some extra income online in dollars for free while performing the little task.
In this post, I will talk about the 10 best websites to earn money online for free.
GoTranscript
Fiverr
Fotolia
Swagbucks
Skillshare
Get Paid For Being Someone's Friend
Start Proofreading
Website Testing Jobs
Amazon Associates
YouTube
Before I begin, here's a reality check.
The web is filled with lots of sites that promise to pay a lot of money for trying simple things. It may seem like you finally hit the jackpot, but it is not what it is.
Don't fall for such things because nothing is easy when it comes to making money online.
…Just think about it?
If it was so easy to make money from the internet, everybody would have been making a decent income.
But that's not the case here, because only a few percentages of people are successful and the rest of them are still trying to figure it out.
I am not saying this to demotivate you, but I am telling you the reality.
If you have this mindset that "I have to just do this and that to earn big bucks", then you should hit the back button because everything requires work, dedication, and patience.
There are no shortcuts and easy ways for making money and even if someone claims, then he is definitely hiding something.
However, if you are willing to work hard every day, even for half an hour, then you can expect better results.
So, just try these websites and make a great side income working from home.
10 Best Websites To Make Money Online For Free
1. GoTranscript
Want to make money for typing conversations from an audio file?
That's what GoTranscript offers.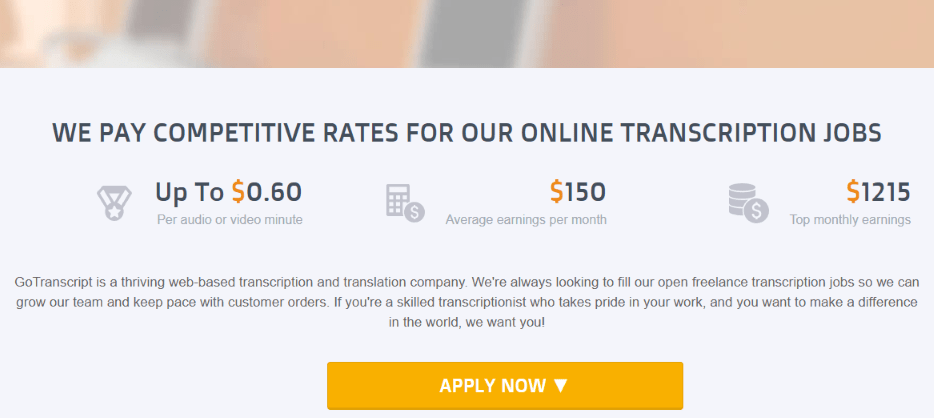 GoTranscript is a thriving online transcription and translation company that offers audio & video transcription, translation, subtitling & caption services.
According to GoTranscript, an average Transcriptionist make $150 per month & top Transcriptionist are making over $1200 per month here.
Being a transcriptionist, your job is to listen to an audio file and type it down on an online text pad to get paid. For each file you convert, you can make up to $0.60 per minute.
To get started, you need to first pass their assessment & transcription test to get selected.
Once you are a member, you can always find ongoing jobs in your job board which is based on a first-come first-basis.
When you complete a file, Editors will review your files before passing it to the client. If they find any errors, you need to correct and send them again.
For this work, you will get paid weekly via PayPal.
Even though this job sounds easy but really, it's not that easy because the audio files have either background noises or you may not able to understand different English accents. But it doesn't mean that all the files are like that. You can find clean audio if you dig a little bit.
That's the reason GoTranscript gives you an option to preview audio files before accepting it. This way you ensure you are taking the right files.
Check out GoTranscript Website Now
2. Fiverr
You have probably heard the famous dialogue "If you are good at something, don't do it for free". Well, if you are really good at something, then you should join this website.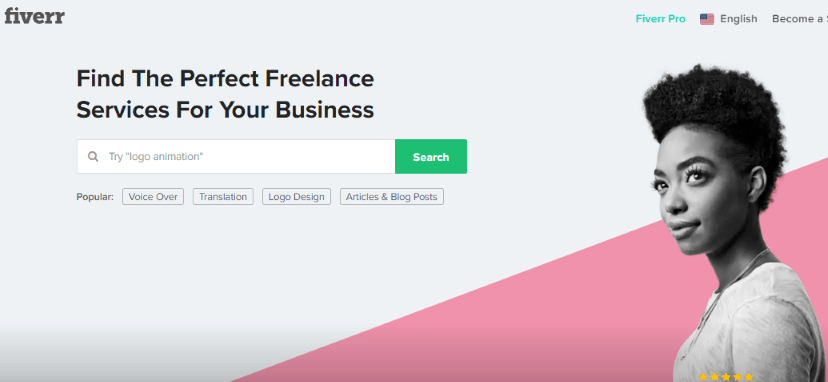 Fiverr is a place where freelancers hang out who sell their services for at least $5. If you have a skill that can add value to others, you can surely join this platform.
How Do Fiverr Works?
It's quite simple!
You need to create a gig after signing up which is basically the service you will offer to your clients/customers.
Initially, you may have a hard time finding your first few clients, but if you cross this phase, you won't have much problem getting clients.
That's because they usually look up at customer reviews and ratings before deciding to work with Freelancers.
Being a beginner, you won't have either reviews or ratings to attract them. That's when you can promote your gig on social media platforms to get a kick start.
I suggest you try Pinterest and YouTube to promote your gig because here you can find many people who would love to try your service.
Earn More From Gig Extras
Gig Extras are an extra service that you are providing along with your main service.
For example, if your clients want the final product within 1-2 days and your usual delivery time is 5 days, then you can charge them more.
This way, you can make extra money along with your usual income.
3. Fotolia
If you are really good at photography, videography, template & 3D creation, then why don't you sell them to make some money?
Fotolia (Now Adobe Stock) allows you to sell photos, videos, vector art, templates & 3D you've taken or created for commercial usage.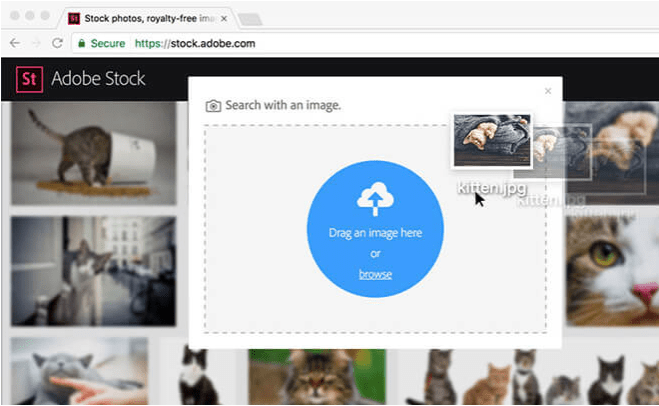 There are many publishers who are looking for these things for their publication or website. So, if they find your work ideal for their business, then they will definitely pay for its rights.
You just need to join this website & start uploading them. If any publisher is interested, they can use Fotolia to purchase the rights to use them in their business.
For each sale, you'll get 33% commission for photos/vector arts and 35% commission for videos.
You can request your payout via PayPal or Skrill when you have reached at least $25 in royalties.
4. Swagbucks
Swagbucks is the most trusted and popular website that pays money for doing activities such as;
Watching videos
Taking surveys
Shopping
Web searching
Referral
These activities pay in Swagbucks points (SB) where 100 SB is are equal to $1.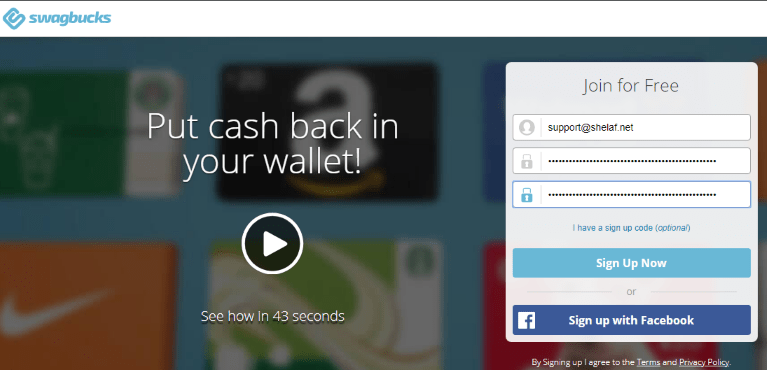 There are also daily activities such as daily poll, daily search, deal of the day, daily activity, daily discovery, that gives you extra points.
Once you reach your payout amount, you can redeem it for PayPal cash & attractive gift cards.
5. Skillshare
Do you have a skill that you can share with others? Then you can create a video course and upload them on Skillshare to make money on autopilot.
Skillshare is an online learning community with thousands of classes in design, business, tech, and more.
As a teacher, you can sign-up and upload your own video course series to teach your skill to thousands of students. The best part is, you require no teaching degree to get started.
When premium students watch your classes for over 30 minutes in a month, you'll receive a payment for that month.
The more minutes they will watch, the more you will make.
Apart from that, if someone joins Skillshare using your referral link, you'll get $10 as a bonus.
There are many teachers who are making over $300 every month and some top teachers are earning over $1000.
6. Get Paid For Being Someone's Friend
How about getting paid for being someone's friend?
Yes, it's possible on RentAFriend.com
It is a platform where anyone can rent local Friends from all over the world.
They can rent a local Friend for
Hang out
Watching movies
Go for dinner in a restaurant
Attending a party or event
Teach you a new skill or hobby
Show you around an unfamiliar town
It is a platonic Friendship website where you can't use it for dating and is strictly for friendship purposes only.
To make money from this site, you first need to create a profile where you need to mention your personal details, hobbies, profile picture, etc.
If someone is looking for a friend and they find your profile interesting, they will contact you via phone, text message, or through their messaging system (Your email addresses are safe as they do not share it with anyone.)
You can charge them at least $10 depending on the work and time. However, if they want to take you to an event or concert, you can even waive your fee.
7. Start Proofreading
If you are good in English language & grammar, then being a Proofreader is a great option for you.
A Proofreader's job is to find and fix grammatical errors, spelling mistakes, typos from a written document such as Books, Novels, essays, newspapers, Articles & much more.
For doing this job, you can make anywhere from $10-$50 per hour or even more.
You can either start your own Proofreading company or work as a Freelance Proofreader via (Fiverr, Upwork, Freelancer, Indeed, Craigslist, etc).
Another option is to join any Proofreading company that offers such jobs.
To make things easier for you, here is a list of 5 Proofreading companies that accept both beginner and intermediate Proofreaders.
https://proofreadingpal.com/
https://editfast.com/
https://wordvice.com/
https://www.peopleperhour.com/
https://www.wordy.com/
8. Website Testing Jobs
Website testing is a procedure where you need to test a website or web application in terms of functionality, usability, interface, compatibility, performance, or security-wise.
There are various companies who want to know about the user experience while accessing their website before launching them.
So, they approach website testing platforms to get a thorough review. They may also submit a few questions that they need an answer.
As a tester, you need to record your screen with a screen recorder while browsing their site explaining your experience.
Once you're done, your submitted review is checked by the client and if it satisfies their need, you get paid.
You can make at least $10 per test, but the availability of the job is not frequent.
So, to make the most out of it, it's better to join multiple websites.
Here are 5 website testing platforms that you can join.
https://www.usertesting.com/be-a-user-tester
https://www.userlytics.com/tester/
https://www.analysia.com/user.asp
https://www.utest.com/
https://trymyui.com/worker/signup
9. Amazon Associates
Amazon Associates is the affiliate program for Amazon products where you can join in and promote their products to get commissions.
Joining them is quite easy and there is no need to have a blog to get started. Even though a blog can do wonders for you, but you can get started having a YouTube channel.
Once you join them, you can get affiliate links for any product you like to promote. These affiliate links have your affiliate id in it which ensures that whenever anyone clicks and purchases the product, you get a commission.
Even if the person purchases something else, you'll still get the commission.
Suppose, if you are promoting a camera and the person instead bought a TV by clicking your link, you will receive the commission for the sold product. This gives you enough room to make a great side income.
You can easily make over $1000 per month if you have a high traffic YouTube channel or a blog.
10. YouTube
Obviously, how can we miss this platform?
YouTube is NOT just a video platform… YouTube is one of the most popular SEARCH ENGINES in the world, second only to Google with 1.9 billion active monthly users.
I think most people know how YouTube works and how you can make money from it?
You just have to create a channel and upload videos on it. Once you hit at least 1000 subscribers and 4000 hours of watch time, you can apply for monetization via Google Adsense.
Now, many YouTubers struggle to get views and subscribers which affect their income.
Obviously, to make a decent income, you should get a lot of views per month. For that, there are only two ways to achieve it.
Pray so that your videos get viral, which obviously can get you a lot of subscribers and views.
Rank your videos on YouTube search engine so people can find your videos by typing and searching keywords.
The first one is not much in your hand, but the second one is.
You just got to know the right way to do YouTube SEO that will ensure your videos are getting ranked for keywords.
Once this happens, your views will automatically skyrocket and you can expect better Ad income.
Note: These websites will not make you a millionaire overnight, but hard work coupled with consistency, you would get there over a period of time
Remember that you can't expect free money without doing any work. All the jobs I mentioned here need work and patience.
So, if you are willing to spend a few minutes every day for these side hustles, you are good to go.
Now, it's your turn to try them and see if it is really worth your time. If you know any other genuine website that can be added to this list, let me know in the comment section.