NetQin Mobile Security is a total mobile security solution, protecting your Symbian, Android, and blackberry devices from viruses, malware and spyware, while keeping your system running at optimum speed. This app includes Contacts Back-up and Anti-Lost to help you locate your phone if it's lost or stolen.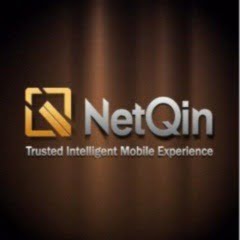 SECURITY:
Protection from viruses, malware and spyware
Safe browsing: real-time protection while browsing the Internet
Safe messaging: Identifies malicious URLs in messages before you open them
Real-time scanning of apps during download
App safety ranking after installation
Provides force uninstall of malicious apps
FOLLOW THE STEPS ACCORDINGLY AND YOUR NETQIN ANT-VIRUS WILL BE ACTIVATED FREE OF CHARGE ON YOUR MOBILE DEVICE FOR LIFE
Download and install Netqin Mobile Security (Anti-virus) from wap.netqin.com/en (for Nokia, Android and others) or www.netqin.com/en (for Blackberry, Windows etc).
Create a New Message Centre Number by going to your phone's Message Settings under Message, Message centres. Use +234803 as a new centre number and use it as your Default Centre number and press Ok.
Go back and click the Netqin to open, click Anti-virus > Update Anti-virus > Upgrade to Pro Member.
This will appear: Welcome to Subscribe monthly Service… etc. The cost of the Monthly Service will be 100NGN. Subscribe now? Press Yes.(It will try 2 send message to 33070 but since you change the Centre number It won't send).
Then this message will also appear: Upgrade Successful. Customer Support: [email protected] Click Upgrade Anti-virus DB to get full protection. Now, you are successfully install and activate your Netqin Anti-virus for life. Go back and change your Message Centre Number to normal. Follow the above steps each time it prompt for update. Enjoy! :::. Kindly hit the Share/Like or Tweet Link to keep your friend informed .:::