Airtel Subscribers are seriously going to enjoy this. No More N2,000 Bundle for 500MB again when you can now enjoy almost the same price for a huge MB or even GB at Cheaper Rate. This Cheat Is not totally free but it deduct at-least 50% from the normal price.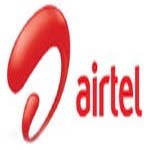 NORMALY AIRTEL MEGABYTES 25mb cost #400 80mb cost #500 100mb cost #1,000 250mb cost #1,300 500mb cost #2,000
But with this code You can get it as low as 25mb with #200 50mb with #300 125mb with #786 500mb with #850 HOW TO GET MB ON YOUR AIRTEL SIM WITH LOWER PRICE
For 25mb dial 14192 (You must have #200)
For 50mb dial 14193(You must have #300)
For 125mb dial 14194 (You must have #786)
For 500mb dial 14195(You must have #850 before You can try this)
NOTE: When you dial the number, you are going to hear a voice telling you to choose your Language, press 1 to choose English and 5 to activate.
This tweak work perfectly on all Airtel sim and it last long for one good month.
That is all Enjoy! browsing with low price.
Don't just read and work away, Please make sure you click on any of Share/Like buttons and remember to use Comment box for any questions and suggestions.