Are you an Android User? Do you love games? On this page, you will find the best Android games to keep you entertained on your Android mobile device.
These are the best Android games that will keep you entertained during your leisure hours as you solve puzzles, play arcade-style games, experience amazing simulation games, and so much more.
Best Android Games – Action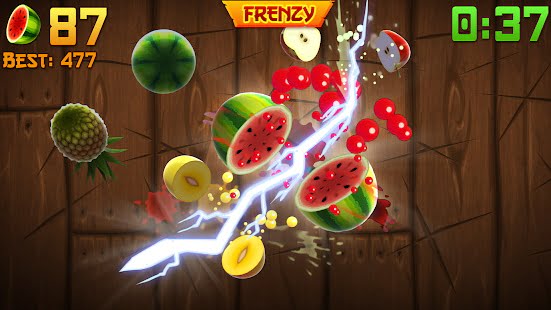 Fruit Ninja Free
Pick between three different modes. Slice fruit and create combos to get points! – Download
Crime City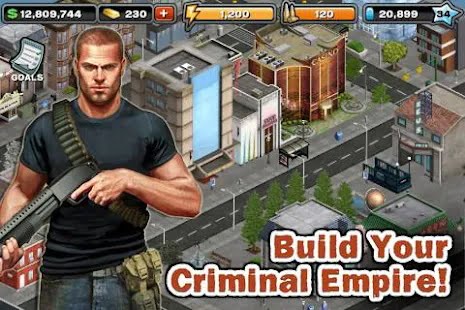 Fight and rob others, get jobs, and much more in this crime story – Download 
Pinball Deluxe
Play pinball on your phone with 5 different tables – Download 
Cartoon Wars 3
The next exciting defense game in the Cartoon Wars series – Download
Robotek
Battle against robots with lasers, microwaves, and electricity – Download
Death Worm
Become the terrifying monster in this action-packed future world. N2,050 – Download
Meganoid
Play in over 300 levels and 3 games modes, with pixel-art style. N1,930 – Download
Spirit HD
Guide Spirit with your finger and defeat enemies! N1,710 – Download
Tank Riders
Attack enemies in this 3D tank battle Android game! – Download
Minecraft PE
Now you can play Minecraft on the go. Create worlds, build, mine, and craft! N2,880 – Download
The Dark Knight Rises
Play as Batman and protect Gotham City from Bane – Download 
Best Android Games – Racing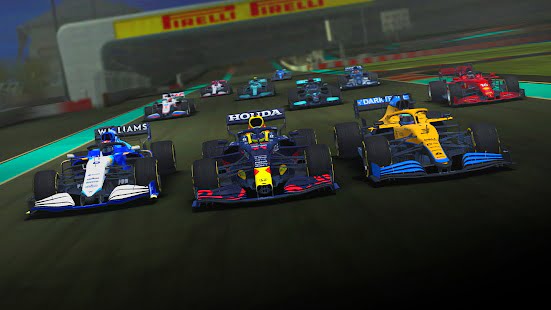 Real Racing 3
One of the most realistic racing games yet, including Porsche, Lamborghini and more – Download 
Extreme Road Trip
Road Trip Tilt your car so it can roll and jump, and do stunts to get nitro-boosts – Download
Hill Climb Racing
This addictive driving game incorporates physics into a wild hill driving experience – Download 
 Offroad Legends
Take your Monster Truck off-road and cause some real damage – Download
 Men In Black 3
Reckless Racing This Android game is for you if off-road dirt track racing is your thing. N490 ($1) – Download
Mini Motor Racing
Race with mini cars against four of your friends! N1,100 ($1.99) – Download
 Riptide GP
A unique water racing game that'll make you feel like you're getting soaked. N1,240 ($1.99) – Download
Renaissance Blood
A first-person shooter developed on the Unreal Engine 3. Its graphics the game reminds unreal tournament. Immerse yourself in a world where rules are established by science and alchemy. – Download
Best Android Games – Shooter
Dead Trigger: Survival Shooter
Dead Trigger In this First-person shooter, kill zombies in a post-apocalypse world – Download
9MM
Escape the gang and then turn the tables on those out to get you – Download
Max Payne Mobile
Play as Max Payne, an undercover cop framed for murder, in this action-shooter Android game. N1,100 ($2.99) – Download
N.O.V.A. 3
You are once again Kal in this epic sci-fi FPS adventure – Download
Best Android Games – Social Games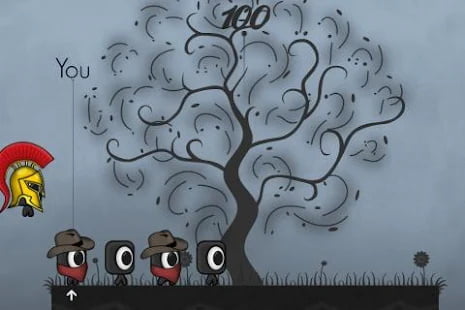 Run in crowd
Race with others, with a new world to run in every day – Download
Word Streak: Words With Friends
The best Android game for word-play puts a whole new twist on Scrabble, and you can play it with your friends! In-app paid – Download
Dice With Buddies
If you like Yahtzee, you'll absolutely love this addictive Dice With Buddies game that you can play with friends. $1.99. Download
Best Android Games – Adventure Games
Mystery of the Crystal Portal
It is a thrilling escape for the whole family. Embark on a brain-bending adventure with Nicole, whose father went missing after making a discovery that could "change the course of humanity". Nicole searches the globe on an eye-popping quest to discover the truth behind his invention – Download
Wind Up Knight
Save the princess from the Black Knight by leading the Wind-up knight through 50 levels of this 3D game – Download
Pirates of the Caribbean
Build a crew, battle, and go on quests all in this Android game – Download
Tupsu-The Furry Little Monster
Take your furry monster across floating islands to collect the stars that he craves – Download
Canabalt HD
Wearing your 3-piece suit, run as far as you can over the rooftops in this apocalyptic action game. N599.99 ($2.99) – Download
Dragon & Dracula
As a baby dragon, you must embark on an epic journey to survive – Download
Quiet, Please!
Solve puzzles in this retro adventure to keep things quiet. N780 ($0.99) – Download
Puzzles & Logic Android Games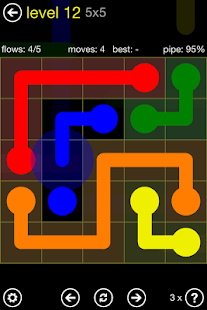 Flow Free
Match-like colors and solve this colorful puzzle Android game with hundreds of brain-bending levels – Download
Unblock Me
Slide blocks around to get the red block off the board. It sounds a lot easier than it actually is – Download
100 Floors
Solve a puzzle to advance to the next floor. Solve all 100 puzzles to win – Download
Move the Box
Move, drop, and swap boxes to get three in a row. Clear the dock quickly – Download
Jewels Star
In this match 3 game, get each star from each level to win – Download
Quell+
Quell is an enchanting game of logic that has taken the puzzle world by storm. Solve over 80 puzzles. N790 – Download
World of Goo
You've never explored a gooey world like this before. N994 ($4.99) – Download
Things are beginning to change for games on Android. As such, I've listed out a bunch of best android games available. Some are free and some cost a couple of bucks, but all provide a good time. There are thousands of Android games. If you think I missed a particularly awesome one let me know. Until then, enjoy my picks for the best Android games.
You might also like: How to Download Paid Android Games & Applications For Free
Hope this information helps?
If you download & enjoy them, don't forget to comment here and remember to Click the Share/Like buttons for the benefit of others and to appreciate our effort.
If you like what I'm doing on this blog and you are still not subscribed, then you aren't doing me any favor. So please click here to follow Shelaf's daily latest posts.