If you own Tecno Q1 or some similar Android Smartphone, after some time, issues are likely to come up:
You might have forgot the unlock pattern key or pin of your Android phone. Once you forget this code, you cannot access the contents of your device unless the unlock screen gets out of the way.
Your Cache might have increased, consuming space in the phone
Your Android Phone may be unable to boot up or you could be seeing some strange Apps, and Files which are irrelevant and stubborn to Uninstall.
The Best and Safest solution to this is to perform a Factory Reset on your Android phone (recovery mode), this will wipe everything and restore your device to its factory state. You will only regain this if you earlier on backed-up your phone on your local drive or Google account This procedure will leave your SD card untouched. This method works on many Android phones, but I specifically used the below method on Tecno Q1 Android phone and it was reset perfectly. There are two method used in Hard Reset, depending on the problem the phone has.
Method 1: Used when phone is Unable to boot up
Method 2: Used when the phone can boot up.
Note: Hard reset would wipe off all your Data, including all Google Authenticator credentials, so Make sure you do a Back up of all your Important files/folders before performing the Hard Reset.
Hard Reset method 1:
So if the phone wouldn't boot up, Let's Get it Fixed! 1. Switch off your Android device first. 2. Hold your Volume Up + Power Button, you will something like the screenshot below.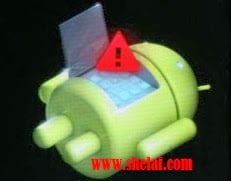 3. Tap your Home button to bring the "Recovery mode Menu" see the screenshot below.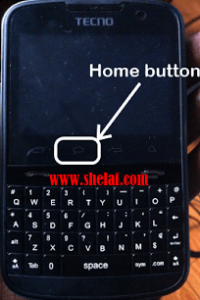 4. Recovery mode Menu, look like below screenshot.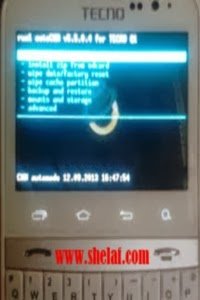 Use the Volume Up and Down key to scroll up and down,
5. Scroll down and Select wipe data/factory reset 6. To select this, Again, Tap your Home button 7. Hard Reset is now Activated, Select – Yes to erase all user data with the volume buttons and tap the Home button. It would take few seconds to wipe off all the Data.
Reboot the phone, and it should normal like that.
Hard reset method 2:
If the phone is able to boot on and operate, you can do a Hard Reset right from your screen.
Goto Settings >> Backup & Reset >> scroll down to Factory data reset and confirm this by clicking "Reset phone"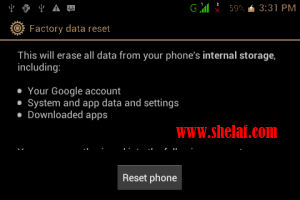 Hope this solved some issues you might be facing with your Tecno Q1 or other Android Smartphone.
Share or Like this Post if you Find it Informative and Cool… Thanks.
Never miss any of my future post CLICK HERE TO SUBSCRIBE Once entered, you will have to check your Inbox for a confirmation email containing a confirmation link. Once you VERIFY your email by clicking on the confirmation link in the message, you will never miss any future articles.