Hi lovely viewers and welcome to thislong Awaited Android Internet Service (AIS), is finally here by Airtel.A few months ago, we were seriously waiting for the arrival of Android Internet Service (AIS) from Nigeria Networks but today, Airtel shows signs of topping the chart in the game of AIS.

Below are the new introduced Android Data Bundle by Airtel;
Airtel 2GB, N2000
Airtel 3GB Night Plan, N2,500
4.5GB Plan, N3,500.
This is the nice plans for Android users from Airtel. I hope other networks will expressly follow, if they don't want to Uncaged their customers. To find out about the above plans or to subscribe, just dial *141*1# on your phone and you should see something like below screenshot.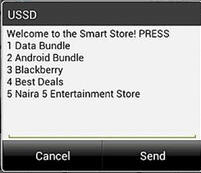 Click on the Android Bundle or choose the reply option and input 2, then press 1 for monthly and it should display like below screenshot.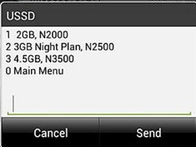 This Android Bundle works on any Android Devices. When you subscribe to it, your Android plan will be customized like BB plan on BB phone in such a way that when you make a post on Facebook, you will see via Android internet Service. Now, will you rather go for this Android Bundle or Maintaining Airtel 4GB of N1,500 that will last you for 2 months?