Hi lovely viewer and welcome to this post. Some of you guys might notice that I have back, but I still need to inform you officially that I am back from camp and resume fully to my blog. My sincere apology to all who need my attention for the past three weeks without seeing my response. I must thank you all for the regular visiting and your contributions so far. My special thank goes to my dear friend MK Seriki for his support and for always being in my corner. I am eternally grateful for ALL his help!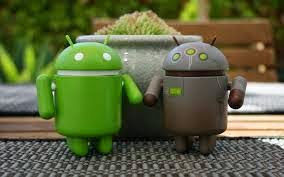 The benefit of Rooting or Changing Android Smartphone IMEI to Blackberry IMEI are too numerous to mention.
Rooting makes your Smartphone run faster, increases battery life, allows it to run more applications, custom software and ROMs which allow complete control over every aspect of your device by allowing superuser and the permission to act like the administrator of the phone. Removing carrier bloat-ware is a particularly enticing application and much more.
The essence of changing your Android IMEI to that of a blackberry is to disguise your Android as Blackberry device so you can enjoy certain benefits associated with Blackberry devices down here, like cheap Blackberry Internet Subscriptions (BIS) and the Glo BIS has been all time unique data saver for all Android device users who had succeeded in changing of their IMEI to Blackberry IMEI. We can see that the two things are very important for Android users who wished to enjoy his phone to the fullest. I have written many tutorials about rooting Android Devices and changing of Android IMEI but I can see that some readers are still struggling to root their device or change their Android IMEI to blackberry IMEI. If you have tried many methods, but still are found in the state of no solution. Don't hate your device, but change the process and you'll get a new solution. This thread was created strictly for Android users only. It is time to seek a solution to your Rooting or Changing IMEI problems and am sure, the experts who really love this blog will be here to support me. If you have any problem or difficulty in rooting or changing your Android IMEI to blackberry IMEI, kindly drop your comment and remember to state the type of your Smartphone, model and the reasonable solution will be suggested consistently.