I'm pretty sure that lots of PC and Android device users are still enjoying MTN Bis on their devices with the help of SimplServer, TunnelGuru and other VPN.
I can see some comments in the MTN Bis tweak thread on how to download with the tweak using Utorrent and here is the answer to your questions. Most of you already know that MTN BBC Day of N100 is unlimited plan which is very good to download heavy files, Now I want you to note that MTN Monthly BBC of N1000 is also unlimited plan, which is more preferable, but a fair usage policy is attached to it. Both plans are very suitable for the heavy files in term of downloading. Are you set to get the season 1, 2, 3, 4 and 5 of your favorite movies. Subscribe to MTN BBC day or MTN BBC Monthly plan, configure your Smartphone according to instruction on this link: MTN Bis is Back & Blazing Well on Android Devices/PC Via SS and TunnelGuru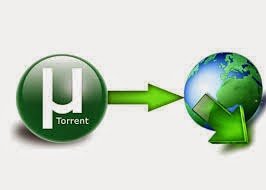 To Download With Utorrent on Android Device
Below are three simple soft-wares that you can use.
1. aTorrent – Torrent Downloader
Are you looking for the best torrent app for Android? aTorrent is certainly the best in straightforwardness. Magnetic links will grab torrents with one click and start downloading it in an instant. You can also queue multiple torrents at a time, which continue downloading in the background. If you require a no hassle torrent app, this is the one for you. The clean white interface oozes with quality and presents a pristine looking experience.
Features:
* Torrent search dialog * Magnet links support * Open torrents right from a browser * Add torrent from file * Choose download folder * Partial download (choose files from torrent) * Multiple parallel downloading * Option to limit downloads by Wi-Fi * Option to pause downloads when external power supply is not connected * Supported protocols: BitTorrent P2P, DHT, Advanced DHT Bootstrap, Magnet links, HTTP & UDP trackers * Large files support (for FAT32 SD cards – 4Gb maximum, for internal storage – unlimited)
Download aTorrent Here
2. Torrent Movie Downloader
Torrent Movie Downloader is a software specifically designed for downloading movies on Android device, but its features beyond downloading movies alone. You can virtually download any torrent from the app. The app has no speed limits and allows partial downloads. The only thing wrong with the app is that the search feature requires you to download another app, which is a hassle. Features • No speed limits • Easy torrent search (search is provided via external application http://www.transdroid.org/download) • Partial download (choose files from torrent) • Magnet link support • DHT, LSD, PeX, UPnP and NAT-PMP support • encryption support • proxy support • pause and resume support • download scheduling and many more.
Download Torrent Movie Here
3. Flud – Torrent Downloader It is apowerful torrent downloaded which uses the BitTorrentprotocol to fetch files for you. There are no speed limits on downloads or uploads so you are practically downloading at the fastest speeds your IPS is providing you. This is great because some torrent apps for Android limit the speeds depending on the duration of your seeding habits. The app also allows you to select which files you want to download from a full torrent and you can also prioritize files. This torrent app for Android also supports magnet links, which is great for those who love on-click downloads.
Features : * No speed limits on downloads/uploads * Ability to select which files to download * Ability to specify file/folder priorities * RSS feed support with automatic downloading * Magnet link support * NAT-PMP, DHT, UPnP (Universal Plug and Play) support * µTP (µTorrent Transport Protocol) , PeX (Peer Exchange) support * Ability to download sequentially * Ability to move files while downloading * Supports torrents with large number of files and many more.
Download Flud Here
Enjoying yourself!