TStv is a wonderful development, with amazing features, Nigerians are anxiously waiting for TStv to hit the ground running as it will surely be a direct alternative to DStv at a cheaper price if TStv maintains their promises.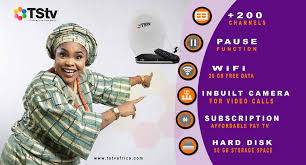 We have waited too long for this, welcome onboard TStv. It will be launched in few days' time precisely October 1st and I know you guys are eager to know where and how you can you purchase your TStv decoder. Thank God, TStv has updated the "Where to buy" section, on their official website.

Recommended: Fresh Released TStv Full Channel List, Decoder Price and Subscription Packages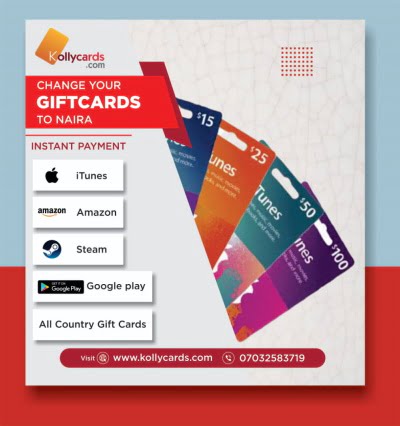 Now, they have dealers in 15 states. Below are the location areas updated on their website, probably other states and more dealers will be added to the list on or before 1st of October.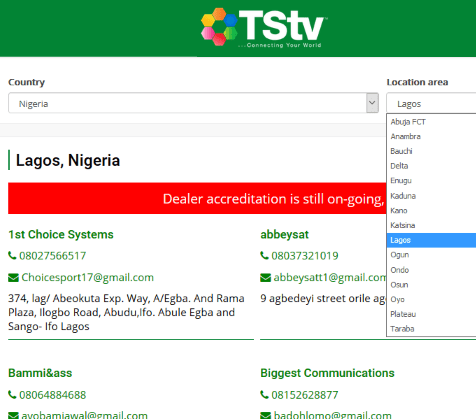 Abuja FCT, Anambra, Bauchi, Delta, Enugu, Kaduna, Kano, Katsina, Lagos, Ogun, Ondo, Osun, Oyo, Pleateau, and Taraba.
For more detail about the available dealers, check out "Where to buy" section on their official website at http://www.tstvafrica.com/wheretobuy.php
Choose your state and you'll see the name, location, email and phone number of the dealer that will be selling TStv Decoder.
Dealer's accreditation is still ongoing and every other state should come on board once it's completed. To be a Dealer or Sales Representative: Simply click hereto register. Welcome TStv, we can't wait to see you on air! Hopefully, TStv will end the monopoly of South African Multichoice's Digital Satellite TV (DStv) in the pay TV market. TStv will be on sell nationwide from 1st October! Let's keep our fingers crossed and see how things go, but this is going to be value added.