TopUp Africa started with N100 referral bonus, but later reduced it to #70, from 70NGN down to #50 and lastly from #50 to just #10 After a massive traffic and a huge number of users installed the app. Probably not to be on the losing side because of huge money they will lose as people keep on earning huge money with their referral bonus.
But today, Am glad to inform you once more that TopUp Africa has now increased the bonus to a decent amount of 100NGN which was the initial referral bonus.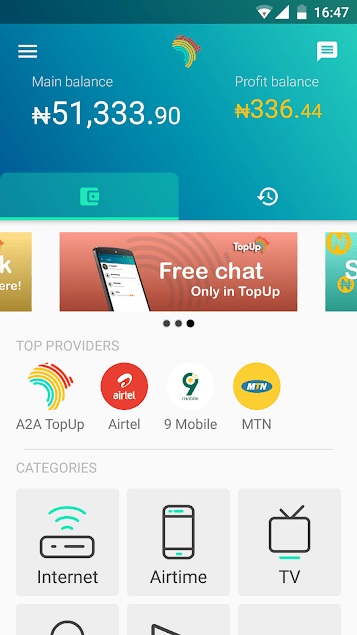 Now, as they increased it back to #100, This means if 4 people registered through your referral link, you get #400 and if 20 people registered through your link, you get a whopping amount of N2,000!
If you aren't yet using TopUp Africa App, you are missing a lot, others are enjoying the amazing goodies and benefiting from the referral bonuses accrued from this app coming as profits.
When you refer someone and he/she registers, you get free N100. The more you refer, the more you get free money.
Remember that the referral bonus can be used to buy recharge cards via the app, pay for your DStv, GOtv, and Startimes subscriptions. You can also use it to pay for electricity bills or to pay for other subscription like Skype (Voucher), Google play store and iTunes app store (Gift cards), Amazon, eBay, Facebook, XBox, etc. More Interestingly, you can send it (cash out) to your bank account or transfer to your friends.
TopUp Africa is a one-stop-shop for a wide spectrum of services and your mobile phone is your shop! You also get profits, cashback, and many more offers. You can be rewarded with CASHBACK if you buy airtime, send money, pay for GoTv, DSTV, Startimes or PHCN or any other bills available on the app. Once, you pay via the app, you get some cash back.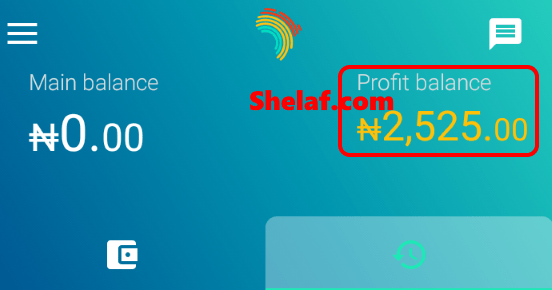 To Get Started
Install the app and register with a valid mobile number, create new pin then login
Follow the on-screen instructions to use it for any transaction you want to make.
You will get cash bonuses whenever you top up your airtime, pay bills, and so on via the app. You will also get bonuses on referrals.
To Get Your Referral Link Simply click on SHARE AND EARN. Then share to Facebook, Email, Telegram, WhatsApp or any other place of your choice.

Register with TopUp Africa today and start referring people to earn cash.