A U.S based company that provides security and performance to over 13 million domains—Cloudflare, Inc. has announced its first VPN product called Warp, for the benefit of every internet user, which aims to improve security and performance when browsing the Internet.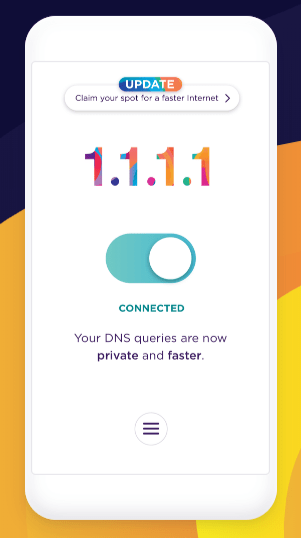 The company launched a DNS service a year ago and with it the DNS applications 1.1.1.1 for Android and iOS. The service supported security features like DNS-over-TLS and DNS-over-HTTPS, a strict no IP address logging policy, the deletion of logs in a 24-hour period, and fast speeds especially compared to default DNS services operated by most ISPs.
Cloudlfare Warp VPN encrypts all Internet traffic, respects end-to-end encryption, and does not require that users install a root certificate on their devices.Unencrypted Internet connections will be encrypted but only between the user's device and Cloudflare's server (similarly to how all VPNs handle this). The same is true for all respected VPN services.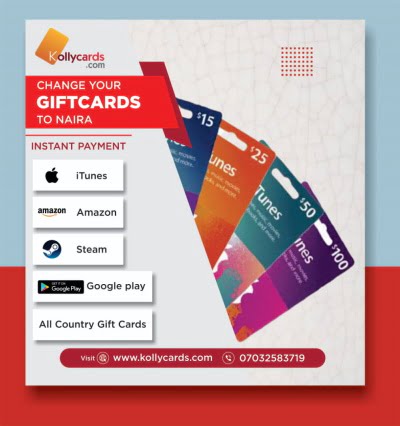 Cloudflare promises that Warp's performance, reliability, and focus on preserving power are what will set it apart from comparable services.
Quote
We've built Warp around a UDP-based protocol that is optimized for the mobile Internet. We also leveraged Cloudflare's massive global network, allowing Warp to connect with servers within milliseconds of most the world's Internet users. With our network's direct peering connections and uncongested paths we can deliver a great experience around the world. Our tests have shown that Warp will often significantly increase Internet performance.
Warp will be offered as a free option that is included in the company's 1.1.1.1 application. Cloudflare is working on Warp+, a premium version of Warp that will be available for a "low monthly fee" for people who want more speed.
How do I SignUP for The Warp VPN?
What you can do is claim your place in line to be among the first to get Warp. If you already have the 1.1.1.1 App on your phone, you can update it through the installed Warp VPN.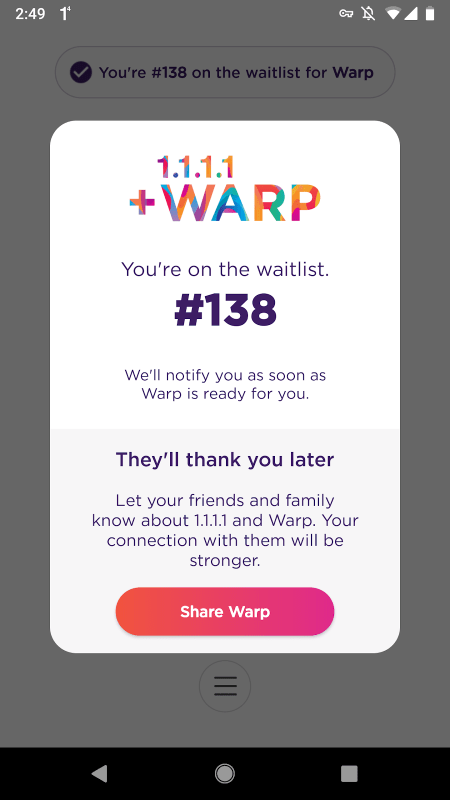 If you don't yet have the 1.1.1.1 App you can download it for free from here.
Once you've done that, you'll see an option to claim your place in line for Warp. As Cloudflare starts onboarding people, your position in line will move up. When it's your turn Cloudflare will send you a notification and you'll be able to enable Warp to experience a faster, more secure, more private Internet for yourself.