In light of the past report, within June and earlier this month, the first batch who pre-ordered Oyi-beeptool 1 smartphone should have gotten their device, yet tragically the administration said they experienced some postponement from agencies. This made subscribers tired.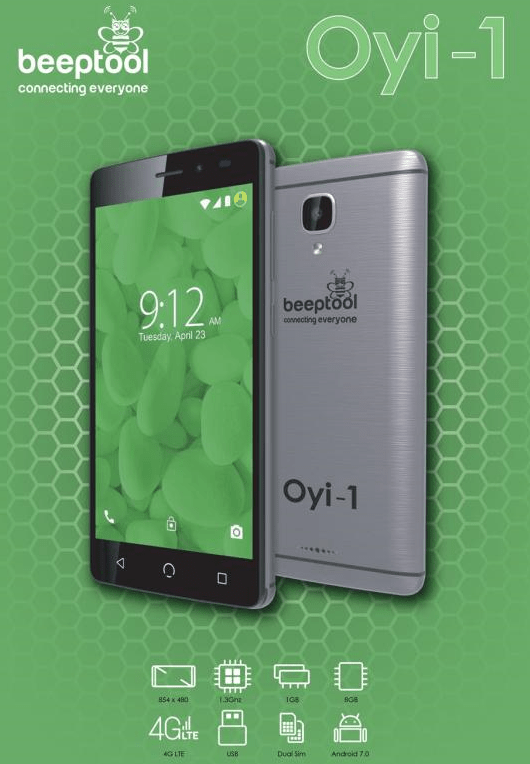 Here is an official statement from the company regarding the affordable N500 smartphone.
Dear Subscriber.

Thank you for being a part of BeepTool's drive towards Digital and financial inclusion by providing affordable smartphones to low income earners.

As communicated during our call for order, the main purpose of Oyi-1 Smartphone is to solve the challenge of device affordability which prevents the poorest of Nigerians and low-income earners from accessing digital services. Therefore, you will only get a phone if you fall into our target bracket. This will be strictly implemented.

A lot has been invested in manufacturing these phones and it cost us twenty-three (23) thousand naira per phone. We are currently facing regulatory challenges in Nigeria which is why we have not distributed the phones, although the Oyi-1 phones have already been manufactured.

We sincerely apologize for the delay and disconnect in communication. Kindly be patient with us as we work on the regulatory compliance to ship the phones. BeepTool's Oyi-1 smartphones will be dispersed as soon as the regulatory due diligence have been completed and approved by the Nigerian government.

Please note you can request for a full REFUND at anytime if you do not meet our low income bracket or, you choose not to be a part of our Oyi-1 smartphone initiative.

Yours Sincerely.
To request a refund of your payment, send an email with your Order ID and payment method to the management on [sales@beeptool.com].