One of the worst emotions, in my opinion, is a terrible feeling that comes when you realize your Android phone is missing. Our smartphones are highly personal, protect our deepest secrets and personal data. Furthermore, losing a phone is an unpleasant experience and the sentiment is exacerbated.
Losing a phone is a stressful situation, but there is a method to make it a bit less so. Take a deep breath and utilize the built-in features on Android to find your phone.
In this post, we'll go through how to utilize Google Find My Device feature to easily find your Android smartphone or tablet or Wear OS watch if it's been misplaced or lost. Though the feature is highly useful, it may be difficult to find if your device is stolen due to various hurdles that restrict the service's efficacy.
Google Find My Device uses the Location service or GPS integrated into your smartphone, and you should also be logged in to your Google account. Unless you're using a Huawei or Samsung smartphone (both of which have their own Find my device services), the Google Mobile Service integrated into every Android device helps integrate your Google Account into your smartphone when you log in. On all Android smartphones, the Find My Device feature is enabled by default.
How to be on the Safe Side with Google find my device?
Simply take the following precautions:
Navigate to your device's Settings menu and look for Find My Device.
If you locate the option, click it to see if it is enabled. Otherwise, simply flick the toggle to turn it on.
If you cannot locate the Google Find My Device option in the settings menu, it is most likely because your OEM has replaced it with their own service; you can just go to the Google Play Store and download the Find My Device app and use it instead.
When the download is finished, proceed with the following steps:
Turn on your device's location using the toggle, or go to the settings page to find and enable it.
If you are concerned about security, you may modify the permissions of apps that can access your Location using the Apps list on the settings page.
In all seriousness, give Google Find My Device permission to access your location.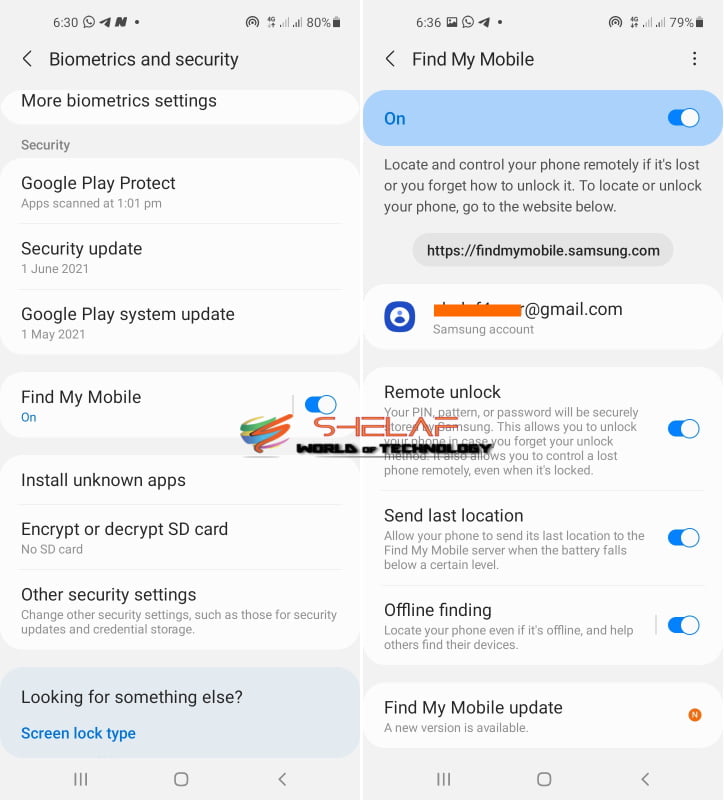 How to Find a Lost Android with Google Find My Device
Now, you need to open your online browser, depending on the web browser you use, just put the phrase "Google Find My Device" into any search engine (unless Google has been restricted on the search engine), and you should see something similar to the image below.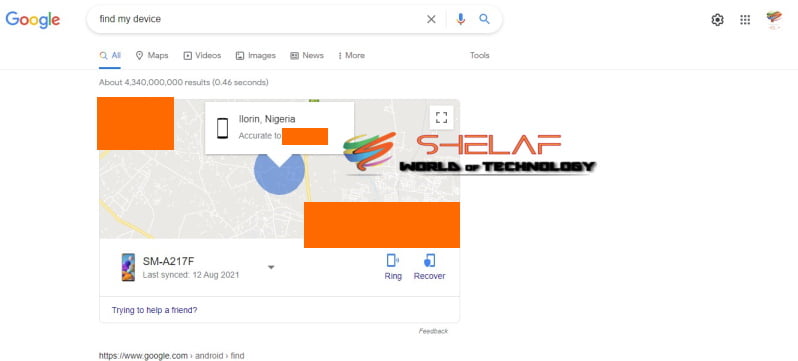 If you use the same Google account that you used on your smartphone on the Google site, you should be able to view your device's exact position right from the search result using Google Maps. However, if you want additional information and to do things like play sound, lock, sign out, or erase the device, then click on the Find My Device website to discover more about your device's activities and so on.
Also Read: What Causes your iPhone or Android Phone to Get Hot and How to Fix it
Otherwise, click the link to be directed to the Find My Device page, which will display the name of your phone, the last time it was pinged (as well as the name of the Wi-Fi network it was connected to), and the current battery power. A Google map will show you the last location of your phone.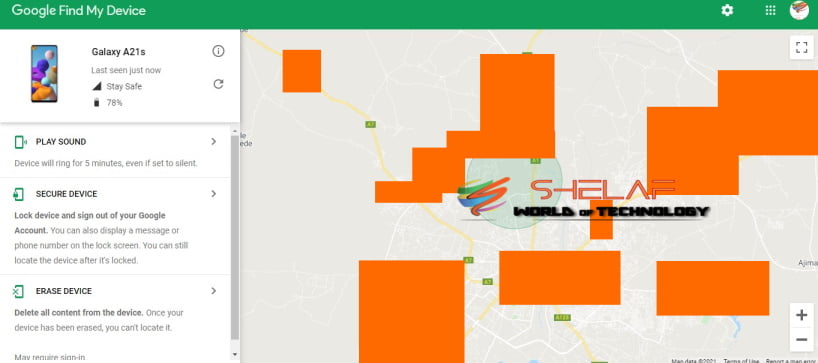 Once you've located your device, you'll see three options on the left side of the screen. The option you select is determined by whether you believe the device is in a secure location. You can do the following:
1. Play a sound
To find the device, either play a sound (such as a ringtone) for around five minutes.
2. Secure Device
Lock the device and sign out of your Google account so that your data is protected while you restore it. This is an excellent choice if the device is stolen or if you leave it in a public area where an unknown individual may access it.
3. Erase Device
Erase the device entirely. Please keep in mind that this should be your final option if all attempts to retrieve the device fail (in case of theft). You will be unable to find the device as a result of this, but all data on it will be remotely deleted when the device is connected to the internet.
Final Word
While these are all wonderful features used by Google to prevent theft, certain problems remain in the way the feature is used. For example, in order to accomplish most of the things you see on the screen, such as ringing the device, erasing it, or even locating it, the device must be connected to the internet.