As of now, Material You is the third major version of the Material design language from Google. As described by Google, Material You's goal is to produce designs that are "personal for every style, accessible to everyone, and adaptive to any screen."
Recently, Google and third-party developers have upgraded their applications to accommodate Material You's dynamic colors, which were first announced at Google I/O earlier this year. Now, Gmail users may customize their themes dynamically, for this reason, it's possible that Gmail will be the next Google product that supports dynamic theming.
Following the release of version 2021.08.24.394054613, luca020400 one of the users on XDA Developer observed that Gmail for Android was utilizing the color palette from his background. As you can see in the screenshots we got from their website, the Gmail app now uses dynamic colors for the background, buttons, tabs, and search bar.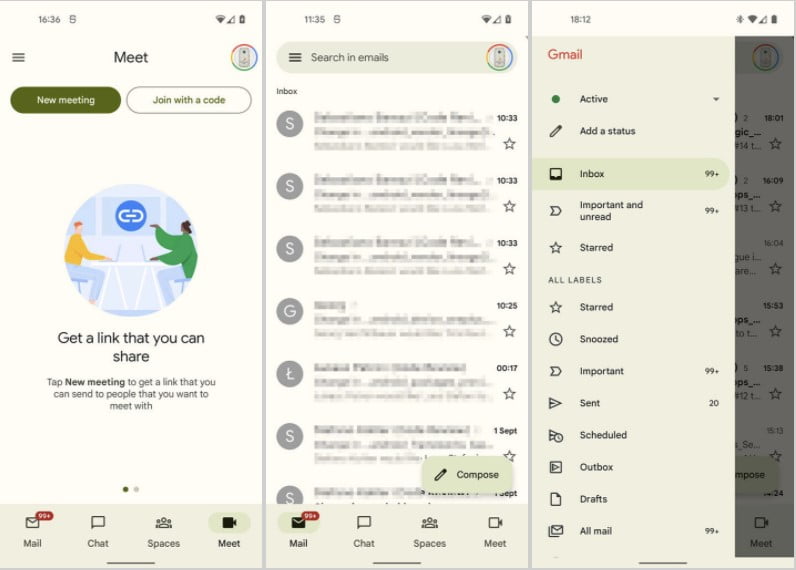 While using his Pixel 5 with Android 12 beta 4, Luca found this function. Gmail is also operating on my Pixel 3 XL's fourth beta, however, I don't have dynamic colors enabled. As a result, we haven't seen any further reports of this functionality.
We'll update this article whenever Google starts rolling out this feature to everyone.