The most renowned soccer event in the world is the FIFA World Cup. It is typically played every four years and offers a variety of chances, in which internet users are not left out.
Some businesses provide World Cup giveaways, such as free airtime, cash vouchers, smartphones, and more, to increase their brand's online visibility and recognition. Try not to miss it since this kind of chance only comes up every four years.
Many individuals have won fantastic prizes, including Samsung Galaxy A04s, Galaxy A13, Tecno Spark 9T, and Camon 19, as well as some amazing cash vouchers and free airtime, in the Opera Shake and Win Promo, which is currently active. See the image below for proof.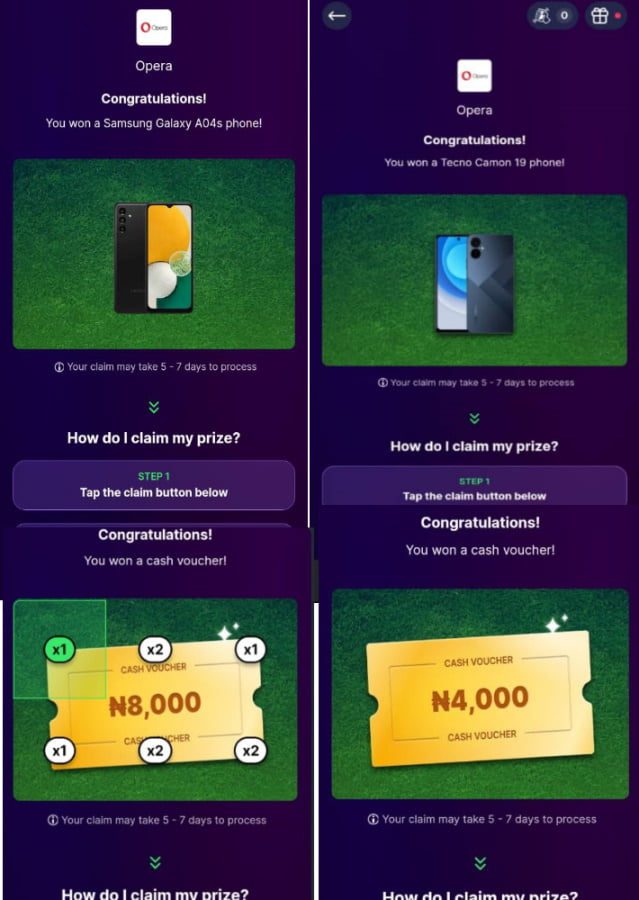 Here is another chance to benefit from the ongoing FIFA World Cup known as "LetsChat Predict and win Big." It has been around for a while, and some individuals have already reaped the rewards. I apologize for the delay in posting, but better late than never. There is still time for you to take advantage of the chance because it is open every day until the conclusion of the 2022 FIFA World Cup.
On the LetsChat mobile app, there is an event called LetsChat Prediction where you can predict games and earn free airtime throughout the current 2022 World Cup, which will last until December 18, 2022.
This update is intended for football fans who know little or nothing about how to forecast the outcome of a game. You will have a way to obtain accurate predictions for the remaining World Cup games here.
You just visit the comment section of this page every day to retrieve the Football Prediction that will e getting.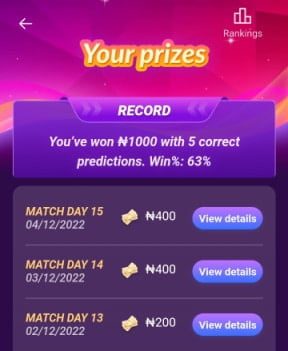 Without spending much time, let's see how it works. There will typically be 2 matches available each day for prediction, and you may win up to N300 for each match that is correctly predicted.
What Is the Process of LetsChat Daily Prediction?
You can predict four matches every day on LetsChat with zero capital. On the next prediction day, your prize will be delivered to your LetsChat app registered phone number.
The most airtime you can earn for correctly predicting a match is N300 airtime. With your football expertise, you can simply receive N600 in airtime daily by multiplying N300 by the two matches that will be predicted each day.
The fixed prize for each match prediction is initially set at N100 Airtime, but if you scroll down after making your prediction and click the Boost Prize button, you will be able to get up to N300 for each prediction by copying the link and sharing it with at least five friends to assist you in tapping on the boost.
How to Join LetsChat and Begin Predicting Matches
To be eligible to participate in the event, you must be a LetChat user registered using a Nigeria mobile phone number and be a resident of Nigeria.
Download and install  LetsChat app from the Apple Store or Google Play Store.
Open the app after installation, input your mobile number, and then confirms the OTP.
Upload your profile image after entering your login.
Predict the current World Cup football match by clicking the "Predict and Win Big" banner at the top of the app.
Presently, two matches will be available to predict and win on the prediction page.
Make a prediction based on your understanding of football, or keep an eye on the comment area of this page each day for game predictions. Once you have finished making your predictions, click Confirm Choice.
Once you've posted your life image, share the link to your prediction for at least N300 for each prediction. You can earn N300 for each prediction after you share your link with a limit of 5 individuals each day and ask them to assist you by clicking on Boost.
If all two of your predictions are accurate after the game, N600 will be credited to your line; however, if any of them are incorrect, just the prediction you correctly predicted will receive credit. Your airtime can be converted to cash.
You now know everything there is to know about Letschat Predict and win Big. Start making predictions to receive free airtime right away.