Welcome to the Opera Shake and Win 2023 contest, where you have the chance to win enticing prizes, including cash, airtime, smartphones, Bet9ja bonus vouchers (for Nigerian residents), and Minipay rewards (exclusive to Nigeria). In this comprehensive guide, we'll walk you through everything you need to know about the contest, from how it works to how you can participate and claim your rewards.
What is Opera Shake and Win 2023?
Opera Shake and Win is an exciting contest designed for Opera users in Nigeria, Kenya, and South Africa. Participants compete for a range of valuable prizes by shaking their devices. This year's contest runs from October 30, 2023, to November 27, 2023, and is open to individuals who are at least 18 years old and citizens of the specified countries.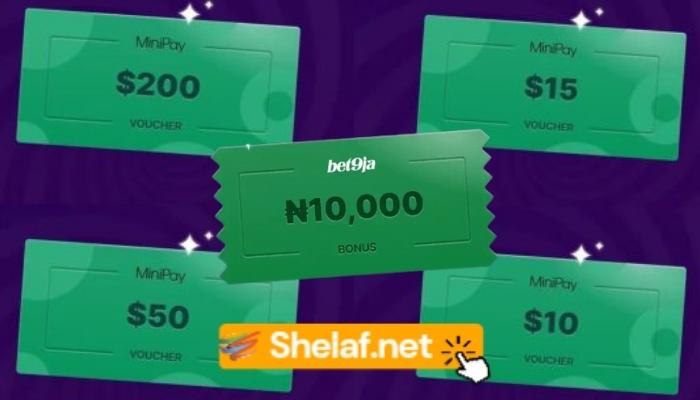 Opera Shake and Win 2023 offers rewards ranging from a $200 Minipay Reward to a 10,000 Bet9ja Bonus Voucher, with various amounts in between.
How does Opera Shake and Win 2023 work?
To take part in the Opera Shake and Win 2023 contest, follow these simple steps:
1. Download Opera Mini: Fast Web Browser: If you don't already have it, download the Opera Mini Browser from the Play Store.
Note: If you already have an updated version installed and the Shake and Win icon did not appear, just clear your browser cache.
2. Access Shake and Win: Look for the Shake and Win icon in the bottom right corner of the browser and click on it.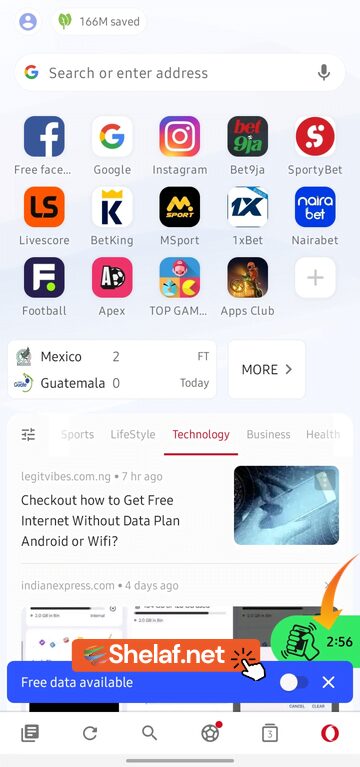 3. Begin Shaking: Your first shake is free. After the 6-hour interval, you can shake again to collect puzzle pieces.
4. Verify Your Details: Save your progress by verifying your details with your phone number and Google account.
5. Complete the Puzzle: Collect all six puzzle pieces of any prize to claim your reward.
Earn More Shakes
Additionally, participants can earn more shakes by completing tasks such as setting Opera Mini as their default browser, reading article on Opera news feed, activate Minipay Wallet, referring friends using your unique Shake and Win referral link, setting a wallpaper in Mini, and update Opera mini.
How to Claim Minipay or Bet9ja Prizes
If you win a Minipay prize, you should note the following:
You must have a Minipay wallet to receive your reward.
The prize will be credited to your Minipay wallet within ten days of submission.
If you don't have a Minipay wallet, create one with the same number used for Shake and Win.
What is Minipay?
Minipay is a secure dollar stablecoin wallet integrated within the Opera Mini browser, allowing for quick and cost-effective transactions.
For Bet9ja bonus winners, please remember: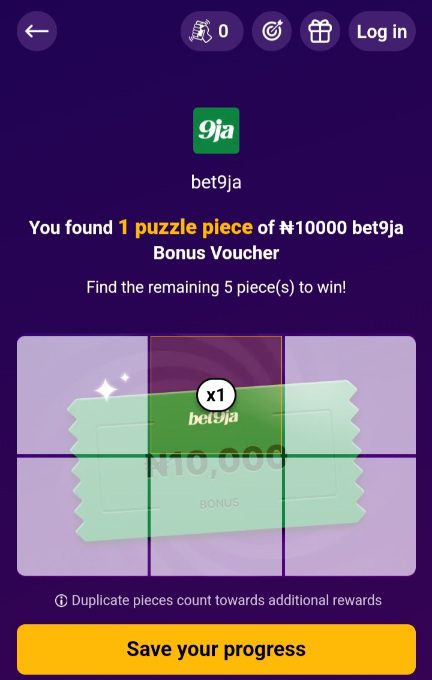 You need to provide your Bet9ja account ID for prize verification.
The Bet9ja bonus will be added to your Bet9ja wallet by their team within ten days.
Ensure the accuracy of your account ID when submitting your claim.
Claim Your Prize
It's essential to claim your prize by or before December 6, 2023, as prizes that go unclaimed beyond this date will no longer be redeemable.
Conclusion
The Opera Shake and Win 2023 contest is your ticket to winning Minipay rewards and Bet9ja bonus vouchers. Share this fantastic opportunity with your friends and family, and stay updated on our various social media platforms for the latest contest updates.