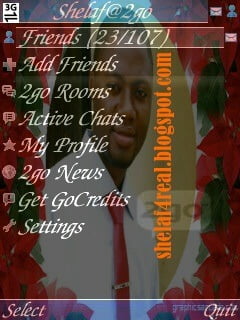 Hope the above screenshot of my 2go background picture is looking nice? Do you love it? It is very easy to make your picture or your beloved one picture as a background or style on your 2go chat messenger. Follow the steps below to make yours 2go chat messenger background look as mine Firstly, Download this 2go which makes the background photo feature possible
Hope you have got your copy of 2go with background photo application, Open it and press Option then press General Settings.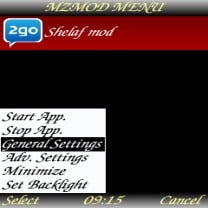 Scroll down to Background Path. Under it you will see something like File:///E://MZMOD.png As in the screenshot below .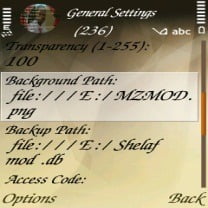 To Put Your Photo As The Background Photo Lets take for Example, You saved the Photo you want to use as "My photo.jpg" and It is stored in "Images" In your memory card. Change the name "file:///E:/MZMOD.png" in the Box above to file://E://Images/My photo.jpg Then press Option and Save.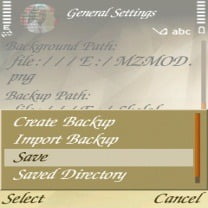 Now click Option and Start App. to open your 2go. Hope you now see your favorite photo in the background of your 2go. enjoy it! Note: For phones like nokia c1,c2, nokia 3310c and others don't use any image that has more than 60kb in size and the resolution must not be more than 360*360. You may take screenshot of it and upload it as your profile picture in your 2go and see how your friends will be asking you questions that how did you do it. Join Funsho Kolawole on 2go with username: Shelaf I hope this tutorial helps? If it works for you, don't forget to Comment Here and remember to Share/Like it to your friends. Never miss any future post: CLICK HERE TO SUBSCRIBE WITH YOUR EMAIL