It is easy and possible to use any Mobile SIM card of your choice in your USB Internet Modemwithout unlocking it. After reading this article and following the instructions carefully you will be able to use any Mobile Network SIM Card of your choice in your USB Internet Modem that is locked to a particular network. Simply read and apply these set of instructions:
Needed Material
Nokia PC Suite [

Click Here

to download Nokia PC Suite if it was not yet installed on your PC]
How It Work
Hope you have installed the PC Suite you downloaded
Next Insert any SIM into your Modem and connect it to your system through USB port.
Just ignore any message you saw and close modem software.
Now Start Your NOKIA PC Suite. Then Click on Connect to the Internet Icon.
Then click on the Spanner Icon to configure it.
Select your Modem from the List, and Input the Operator APN setting just like when you want to use Nokia mobile connection.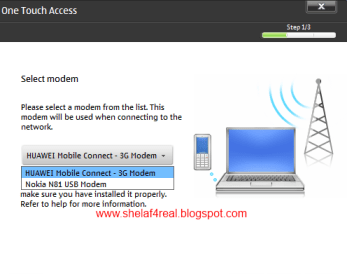 The APN Settings of Ng network are listed below for the benefit of who don't know it:
Airtel: internet.ng.zain.com
Etisalat: etisalatgprs
MTN: web.gprs.mtnnigeria.net
Glo: glogwap or gloflat
Your set up is complete . Enjoy!
Now connect to internet using your nokia PC suite, You will be connected to the internet using your PC Suite and usb internet Modem without unlocking the modem.
I hope this tutorial helps? If it works for you, don't forget to leave your Comment and remember to Click Share/Like buttons for the benefit of others.
If you enjoyed this post and wish to be informed whenever a new post is published, then make sure you Subscribe to our regular Email Updates!