The Holy Month of Ramadan is upon every Muslim living around the globe. This Holy Month of Ramadan brings blessings, patience, peacefulness, and devoutness. These days the technology has advanced so much that we can keep the record of everything with us at any time and anywhere. We can see our goals for the day on our Mobile Screen and complete them without any hustle. As we can stay connected to our friends and family on call and Messages, like this we can stay up to date with the things that we need to do in this Holy Month. We can use the same advanced technology to stay up to date with our Ramadan Goals. To stay up to date with our Ramadan Goals, I have compiled some top Apps for Android users who can stay up to date with their Ramadan Goals easily. The Apps can be used all around the year and not are limited for Ramadan only. There are many Apps published in the App Store, making it difficult to decide which one to use and which one not to use. To save your time, I have sorted out a list of Most Downloaded and Popular Apps from the respective locations that will be helpful for you to use. The Apps are from the category of paid and Non-Paid Applications.
Top 5 Applications for Android Devices:
1. Live Ramadan:
The App Live Ramadan teaches you the core concepts of Ramadan, the secrets of Islam, and its value for a Muslim. This App will help you more in learning Islam.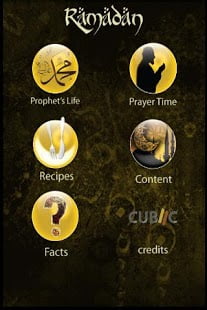 You can download the App from here free.
2. Muslim Pro: Azan, Quran & Qibla:
This app recognized by millions of Islam followers through the Muslim world as the most accurate Prayer time & Azan application on mobile devices. Muslim Pro also features the full Quran with Arabic scripts, phonetics, translations and audio recitations as well as a Qibla locator, an Islamic Hijri calendar, a map of halal restaurants and Mosques, etc..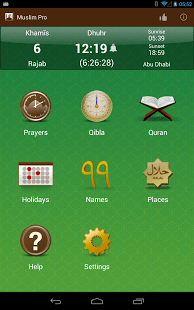 The app can be download from here free.
3. iQuran:
This app allow user to read the Holy Quran in Arabic alongside its translation. Provides verse by verse audio playback, color coded Tajweed, repeat functions, unlimited bookmarks, search, excellent navigational controls, several translations and reciters and much more. NOTE: Permission to "read phone state" is only required in order to pause recitation in case the phone rings or in case you place a call while recitation is playing in the background.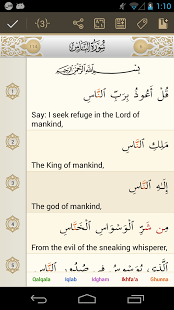 You can download the App from here
4. Salaah: Muslim Prayer:
This App allows one to learn about the right way of offering Prayer in such an appealing way that no one can hesitate to learn from this App. This App is also very useful for one who is willing to correct the way Salaah is performed. This App is also very helpful for non-Muslims who are willing to know more about Salaah and what is prayed five times a day. The App can be downloaded from here free.
5. Muslim Kids Series: Dua
In this Ramadan, many emerging kids would be fasting. They should know about the basics of Fasting, Dua, and Wudu. This App is specially designed for Muslim children's so that they can learn more about Dua and Wudu with the help of Audio and illustrations present in the App making it easier for their understanding. The App can be downloaded from here free. Above are some of the collections that we gathered from different places and compiled them at one place for the easiness of you. If you find the list of Apps useful, consider sharing with others so they can also get benefit from the list of Apps. If you are a developer and got some great App for the Holy Month of Ramadan and want to share it with us, feel free to use our comment box to share the link and description but it might not be publish if the link is not relevant with the above topic.
Funsho Kolawole the Founder & the Author of www.shelaf.com is Wishing every Muslim a Happy Ramadan Kareem.
My next post, will be Top Apps For iOS And BlackBerry For the Month of Ramadan and many other things you can do with your mobile phone. So, Subscribe Now, if you don't want to miss the tips.