Hi dear lovely viewers, this is an exclusive for Etisalat users to enjoy free browsing for complete a year. This is so different to Magic Sim or things of sort. This is just a Bonus by Etisalat gives to their Subscribers!
If you heard the news then you could remember, when Tecno Launched their Tecno P3 Android Device, they partnered with Etisalat…
Without wasting much of time, below is the step to follow:
You don't need to spend any dime! You only need the two things:
An Etisalat Sim

A Tecno P3 Mobile Device
Steps Involved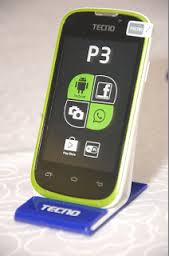 No much steps are involved in this. You wont have to switch off your phone and keep your Sim for 8 or 24 Hours as MTN Magic Sim. Just simple steps are required here.
Put your Etisalat Sim into your Tecno P3 Mobile Phone.

Goto your Phone message and write High then send it to 8186

Dial *228# to check your megabytes and you have successfully activated your Etisalat free browsing.
Note: You will be given only 100mb Per Month. But guess what? Its Unlimited!!!
A subscriber gets the offer free with no conditions for the first month and need to recharge up to N1000 airtime monthly to keep getting the offer for the remaining 11 months.
Also, You will be using it for complete 12Months i.e One Year from the day you activated it.
Importantly, You can activate as many sims as possible!
Give your testimony and Share/Like this post with your friends and loved ones. Never miss any of my future post CLICK HERE TO SUBSCRIBE Once entered, you will have to check your Inbox for a confirmation email containing a confirmation link. Once you VERIFY your email by clicking on the confirmation link in the message, you will never miss any future articles.