I'm pretty sure that lots of fans are enjoying Etisalat Smartpak Tweak which I posted about 4 days ago, though, is not fast for downloading and not responding well for streaming, but we are still managing it to surfing on the web till we get another better server to speed it up. Let me quickly introduce another powerful VPN to you which can be used to bypass like SimpleServer. It is popularly known as Psiphon. Psiphon is a circumvention tool from Psiphon Inc. that utilizes VPN, SSH and HTTP Proxy technology to provide you with uncensored access to Internet content. Psiphon is currently working fine with Nigeria Etisalat and MTN Network. To use Psiphon VPN with Nigeria Etisalat Network on Android Devices => Subscribe to the weekly Etisalat Chat park, which is one of Etisalat Smartpak packages that goes for N150 by dial *343*5*6# or => Subscribe to Etisalat monthly Socialme that goes for N200 by dial *343 *6 *11# Note: For Socialme package, you must be on Easy Cliq plan. If you are not on Easy Cliq before dail *244 *1# to migrate to Easy Cliq before you subscribe for Socialme package of N200. Now the Psiphon Configurations
» First of all, Download Psiphon apk version from here. » Install it on your Android Device
Create New APN settings On Your Phone As Follows: » APN: etisalat » Save And Activate it as your default settings.
» Installing the Psiphon, launch it and set it up as follows;
» Open Psiphon handler, scroll down and tick Remove Port
» Under it you will see Proxy Type, just tap and choose Real Host » Scroll down to Proxy Server and input mobile.facebook.com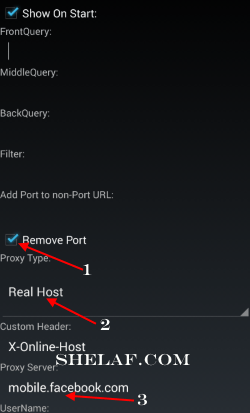 » Now scroll down to Real Proxy Type and tap the default to select HTTP » under Real Proxy Server input 185.28.193.95 and 8080 for Real Proxy Port » Then scroll down to the bottom and click Save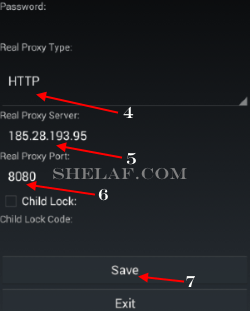 » Immediately you click save, a pop up message will appear requesting to use Tunnel whole device, just tap on the option to Tunnel Whole Device and it will take you to the next phase » Choose the Option Menu » Under this Option menu, you will see Select Region, tap and select USA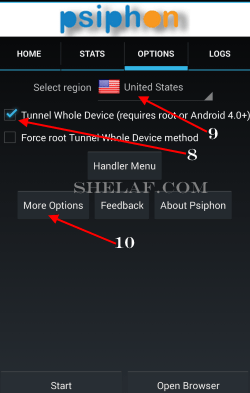 » Still on the Option menu, you will see the More Option tab below, tap it and then scroll down to Proxy Settings and tick the Connect through an HTTP Proxy, check the box » Still on the More Option, select Use the following settings » Then scroll down to Host Address and input 185.28.193.95 and 8080 for Port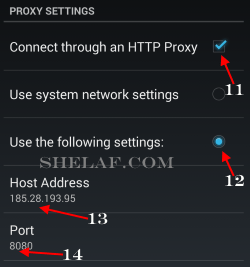 » Go back now to the main page of the Psiphon and tap the start button below, you will get a warning message, tick the box there and Ok Psiphon to run, then wait for it to connect, it will connect and after that just minimize and fire up any browser and any other apps. Enjoy it while it last. Hope this information helps? If it works for you, don't forget to comment here and remember to hit Share/Like buttons for the benefit of others.
If you enjoyed this post and wish to be informed whenever a new post is published, then make sure you Subscribe to our regular Email Updates!