Today is the begging of another 365days, I want to sincerely thank everyone for choosing Shelaf.com as your Informative blog in 2015. Blogging in 2015 wouldn't have been interesting, gearing without having an excellent Reader like you. Blogging would have been unglued, lackadaisical and boring without you reading my noisome, uglybut informative write up. I must really say, I value you all and I'm grateful.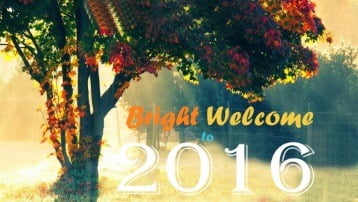 Shelaf.com has achieved many milestones with your love and support and this year will be a very successful one for all of us. Expect more goodies from us this year… In the year 2013, when my Google AdSense Account was disable, I thought all hope had lost in blogging and I almost quit blogging then to concentrate on my web forum (9jagang.com). I must sincerely appreciate you guys stood by me then, with your courage and support, I resumed back to my full time blogging. Glory be to God Almighty, affiliates marketing now prove it for me that there are better means of monetizing the blog without running AdSense. My dear co-bloggers, if Google AdSense refused to welcome you or your AdSense Account was disable like mine. I want to advise you that, never loose hope, just believed in what you are doing and make sure you work hard. You will later realize that there are more ways that are even better than Google AdSense. I can't actually tell you how much I made via affiliate marketing last year, but you can go through Google and compare Shelaf.com with other similar website that are using Google AdSense. So if you are not into any affiliate marketing, I'll advise you embrace it this 2016. I want to sincerely from the debt of my heart appreciate Jumia.com.ng, Konga.com, exoclick.com, adf.ly and all my readers, commenters,subscribers, fans, and to those who always insult and criticize me; You guys are amazing me every seconds of minutes and hours with your marvelous comments. I know (Commenters) you all but time will not permit me to start mentioning names one after the other. This is just an undiluted truth that without readers, blogging is boring. I can't forget to thank all companies who made the adverts on my blog and those who placed a linked article. We relish having you as a partner, and look forward to continue working with you in the this new year and coming years.
+""-.,_,.-""+. ; #"-.Happy_.-"# *'+. New +"+* +-.Year.-+ "-._.-" "-..-*"-..2016.-*"-..-"
Wishing you a great, prosperous, blissful, healthy, bright, delightful, energetic and extremely Happy New Year 2016! Welcome to your Year of uncommon favor, everything you were unable to attain last year will be fulfilled this year by God grace, lets welcome the New Year by Love and Hope.