Free Basics is a service from Facebook that lets you visit websites on your phone free, even with zero balance, it has saved many people, especially those that find it difficult to afford a data subscription, but the only turn down on Facebook free basic is that it doesn't load images. Airtel was the first to enter into a partnership with Facebook to bring free browsing to Nigerians, follow by 9Mobile. At this moment, freebasic internet is only supported 9Mobile and Airtel Nigeria, we are expecting Facebook to partner with other networks as well. Using the free mode to view photos while using Facebook lite app doesn't require any special skills or tricks. All you need to do is follow the steps below: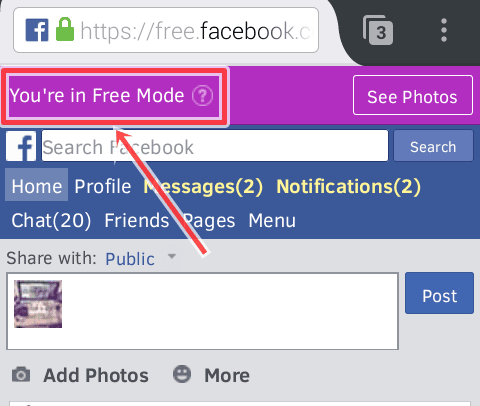 Needed Materials
An Android Device
9Mobile or Airtel SIM card without airtime or active data plan
The Facebook Lite app – download and install it via Play Store by click here.
Your network should have at least a decent 2G service, but 3G or 4G are better.
Steps to Take
After downloading and installing the Facebook Lite app, open it and log in (if it's your first time using it)
After about a minute, close the app and switch off your Data
Go to your phone Settings, scroll down to the Application Manager, locate Facebook Lite and tap on it, then clear the data of the Facebook Lite.
Now, switch ON your data again and launch your Facebook Lite app
Re-enter your login detail
Now, you will notice that it won't load when trying to login, all you need to do is just exit the Facebook Lite app and open it again. This time, it should load. You will be welcomed to data mode and also see the option of switching back to free mode.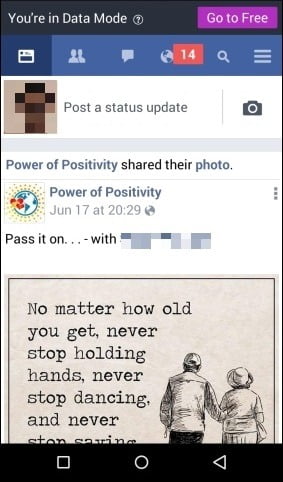 You will notice that you are on Data mode and you will start seeing all pictures. This means all images and photos will be visible for you to see now in Facebook free mode (freebasic). Note: You won't be able to watch videos on the Facebook Lite app.