The management of social media company Snap Inc., has announced an intriguing product called Snap Camera. A new application for Mac and PC that features Snapchat Lenses.
Snap, which likes to call itself a camera company, has ported over its famous camera interface to Mac and Windows. Snap Camera will integrate with apps like YouTube, Twitch, Skype, and Zoom.
With Snap Camera running, you'll be able to use Snapchat's filters — lenses, in Snap speak — while streaming a game of Fortnite or updating your co-workers on fourth-quarter sales. For Snap, a move to the desktop represents a way to extend its reach into users' lives, while harnessing the advantages the company has built up in augmented reality filters.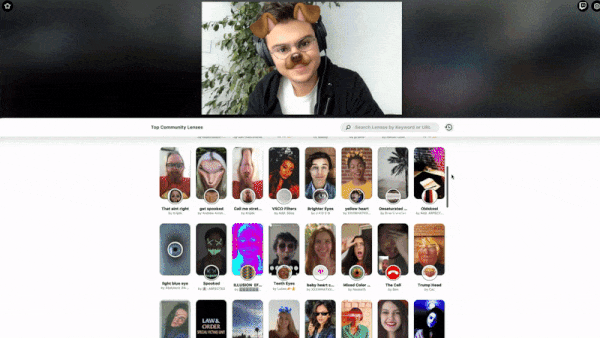 On Desktop, the app is relatively small (90.2MB) and took a short while to download – get it here.
When you finish installing the app, you are given a choice from choosing thousands of Lenses, including classics made by Snapchat as well as new designs created daily by the Lens Creator community through Lens Studio. At the top is the viewfinder where your camera feeds show and if you select a filter, it shows up on your face, just like on your phone.
There are over 250,000 lenses to choose from, which is insane and it means that you'll not be easily bored since you have a wide collection.
There is also a custom integration with Twitch so that broadcasters will be able to easily add and swap lenses while streaming. For the fans watching the broadcast, they will be able to unlock the lenses they see by scanning the Snapcodes.
Recommended: WhatsApp Brought in New 'Status' Related to Snapchat Feature
The interesting thing about this move by Snap is that you don't need a Snapchat account to use the app, which is strange and cool at the same time. These lenses made Snapchat cool and porting over to the desktop is something we are yet to see it being a thing. However, most laptops have terrible cameras anyway (except the Microsoft Surface line) so your filters will look like they were taken by a potato anyway.
This announcement follows a period when Snapchat revealed that they had lost 3 million daily active users in Q3 which is not great, and maybe this idea could help them get back in track.