From day one when TStv made the first public appearance in September last year, I knew it was not going to be easy at all.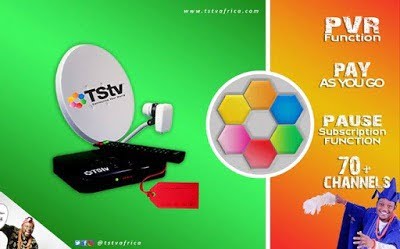 Flashback: Highlights of TSTV Decoder
+200 Channels,
PVR Function
Wifi: 20GB Free data
Inbuilt Camera for video calling
Affordable subscription
…and 50GB storage space.
The TStv ambition is to rescue Nigerians from paying exorbitant prices to foreign operators, which is causing so much headache for other Pay TV in the market.
Is it possible to achieve such goals easily? We should know that TStv is going through a very rough patch, but I pray for it's live through.
For the past one year, TStv is being silently operating probably because of unsolved conflict. In August this year, the management expresses their gratitude to Nigerians for being patient with them despite their failure in rolling out Sassy and Dexterity Decoder.
Nigerians are disappointed and have thus, move on. TStv partnered with NigComSat 1R at 42.5°E and now, they are no longer in partnership with them.
As at the time of publishing this article, TStv is currently broadcasting onYahSat -1A 52.5°E.
According to the company's Twitter post yesterday, express their sad experiences doing business in Nigeria, but still promise Nigerians free channels till the end of November, and then commercial sales will begin.
TSTV Receive Frequencies GlintSat at 51.5°E Frequencies 11130 and 11170 Polarization: Horizontal Symbol Rate: 30,000 All channels still free until when TSTV begins encryption of its channels.

— TSTV (@tstvafrica) October 27, 2018
It appears the forces that fought Zoto out of existence, drove OLX out of Nigerian market is the one fighting TStv. Anything to bring competition in Nigeria will always get my support, let's wish them good luck in their fighting.