Fact or fiction? You can be making huge money with your technology skills without a computer science degree or 15, 5, or even 1 year of experience. But, when talking about technology skills it goes beyond fast hands and knowing basic codes.
Technology skills are in demand. It's no surprise that employees with strong computer skills complete more tasks than the tech-challenged counterparts. This trend influences hiring for virtually all jobs, not just technology-centered positions. Even computer literates are more likely to get hired than computer illiterates. Even most work surveys and registrations are computer-based.
Computer systems, AI, and the Internet are taking over the whole world. Knowing a thing or two about computers is one of the best long-term you can make for yourself.
And you don't have to worry about being new to the tech world. You can learn what you need to know in as little as a few weeks. So, making money with new technology skills can be totally doable (remote or in-person) for you in no time!
These 6 technology skills will surely make you rich in as much you use the right methods. I have arranged them all based on their demand and the endless job opportunities they offer.
6 Technology Skills That Can Make You Rich
To get going ASAP, here are the 6 kinds of technology jobs that can make you rich. They are;
1. Spreadsheets and Databases Analyst
This is by far the most profitable technology skill in Nigeria today. It is a computer skill you can learn in 3 months. With the rise of cryptocurrencies, the Forex market, the treasure trove of data companies are handling these days, online banking and the world is a global market, accountability is now very very essential to many firms and companies.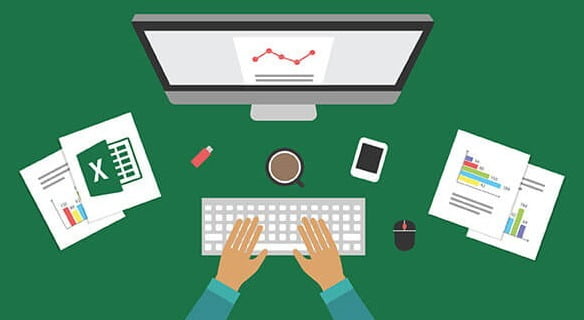 Spreadsheet and Database management skill tops the list as one of the most profitable with a salary of around N75,000/month, this is by far the most profitable technology skill in the Nigerian market. However, the demand for it is quite below average (a few honest people), the spreadsheet skill does not confine to auditing data from cells.
To get rich based on this technology/computer skill, you need to become a master Spreadsheet and data analytics from storing data to organizing them to applying complex mathematics formulas and variables, creating complex macros, prepare & conduct dynamic presentations, have some familiarity with Microsoft Word and execute complex functions.
Aside from that, this is one technology skill that can make you very rich. In other to become wealthy a Spreadsheet and Database manager, you need to have an expertise at working with Microsoft Excel, Microsoft Access, Statistics, Data Analytics, PowerPoint, Adobe Campaign, Quickbooks, XML Database, management system, Filemaker Pro, MATLAB, Hive, SAS and FORTRAN, RDBMS (Relational Database Management System)
2. Graphic Design and Word Processing
This is one of the most trending technology skills to learn. There are a lot of churches, hotels, bars, schools, weddings, artiste and songwriters, shows and parties, businesses and multinational agencies in need of this service in both written and graphic form, optimized to communicate effectively are always in high demand. Graphic design is considered the most wanted technology skill in the Nigerian market.

Think of all the photos and graphics you see every day on the web. Creating images for social media like Instagram, Twitter, and Facebook or designing infographics, flyers, and ebooks is a perfect first step to earning in tech, especially as a side gig that you can easily adjust to fit in with your other commitments.
As a graphic designer, you have a chain network of customers all around you. In-depth knowledge of Photoshop, Corel Draw, and other graphics programs like InDesign and Illustrator can open success doors quicker than most jobs in Nigeria especially when you work with companies or the Government. It is a very lucrative computer skill to learn in Nigeria.
The least price most graphic designers charge to design a professional logo in Nigeria logo is ₦50,000 for individuals and ₦1m for a Government contract. An ability to pass given information in a graphic or readable form is what the Nigeria market need. This is one computer skill that will surely make you rich in Nigeria.
When considering this computer skill category, you need to enhance your skills at Adobe Photoshop, Adobe InDesign, Adobe Illustrator, Microsoft Word, WPS Office, Google Doc, Microsoft Publisher, Microsoft Outlook, AutoCAD, CorelDRAW, Microsoft Visual Studio, Maya, Operating Digital Cameras, Automated Billing Systems, Payment Processing and most importantly Customer Relationship Management.
3. Internet Marketing, Social Media, Email, and Blogging
An average of Nigeria with a smartphone spends at least 36 hours per week on the internet. Some rarely even turn off their data.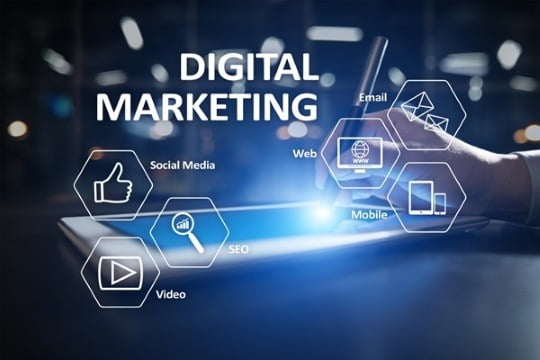 Even big companies like Pepsi, Jumia, Coca Cola, KFC, etc often associate with individuals with massive social media attention. This is another high-income, professional, and profitable technology skills in Nigeria, that you can learn in 6 months.
In such scenario, having an expertise at writing engaging yet professional blogs & email content, managing social media activities, making money from affiliate marketing, sponsored contents, selling ebooks, earning money from ad networks and referral programs and lead generation is your ticket to a problem-free life, with an income potential of up to ₦75,000 per job, this is one of the most profitable technology skill in the Nigeria market.
Nigeria who is aware of the blogosphere knows that it is a digital goldmine and would hate to miss out on the opportunity of a lifetime, so they make a handful of authority blogs in over 20 niches, now that's business.
This is one of the technology skills that can make you a wealthy Nigeria. People who understand how to leverage various social media to convey messages about an organization are always given urgent attention.
The only downside is that people are socially active, not everyone knows how to use the social media tools on the professional front and the internet is a really big dimension, it would take a very long time before you might be able to dominate. Aside from that, this is also another amazing technology skill that can make you rich.
Some of the skills related to internet marketing, social media, email, and blogging include Content Management System (CMS), Google Analytics, Email. Mail merge, filters, folders, Business Intelligence, Business Continuity Planning, Customer interaction, Cascading Style Sheets (CSS), Dreamweaver, Email Marketing, Web Page Design, WordPress/Blogger knowledge, Digital Media, Search Engine Optimization (SEO), Search Engine Marketing (SEM), Campaign Management Software, Social Handles and of course Social Media Presence.
When you learn to build relationships on different social media platforms, create a perfect strategy to engage them, benefits from social advertising, and analyzing your social media ROI, improve your English writing skills, gain more visibility online and in search engines, write effective subject lines, maintain the formality tone that makes a powerful impact on your audience, then you'll be making a lot of money from this skill in no time.
4. Software & Hardware Design and Development
Software and hardware designs are also technology skills that can make you rich. It is the most profitable computer skill in the world today but it is not in high demand in Nigeria. Software and Hardware development simply means designing, implementing, and testing computer software & hardware applications.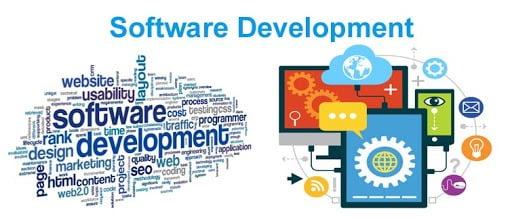 This Technology skill also has a lot of job opening, including Software programmer, Software Architect, Software Analyst, Hardware configuration, Software Engineer, etc. These skills are building a block of a computer system. You need to work, learn, and master different programming languages for gaining the attention of your audience.
To be able to develop and test software and hardware, you need to peruse your user's problem and build an application that solves that problem. Working as a Software/Hardware Engineer can fetch you a mouthwatering sum of ₦200,000 for a service, this is one of the technology skills that could make you rich.
In order to make money as a software and hardware designer and developer, you'll need to master, HTML, CSS/C++, Java, Python, XML, UI/UX, LINUX, and also CISC and RISC architecture, Embedded Processor Hardware Design, Memory Management, PCB Layout, SQL, develop online, master online courses and have a programming notepad then you're ready to become rich using this technology skill. You can build a successful career as a software and hardware engineer in Nigeria, it takes time but it's worth it.
5. Cybersecurity Expert
If you're technically and analytically minded, and have experience or qualifications in IT, organizations are always looking for cybersecurity (or information security) specialists. By its definition, cybersecurity encompasses a very broad range of areas, and as a result, there is a wide variety of opportunities available. This career path is currently the most profitable technology skill in the world today but it is not in high demand in Nigeria.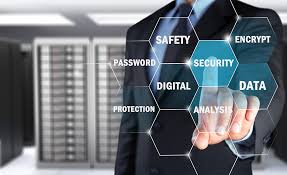 In a nutshell, a cybersecurity specialist is a subject matter expert employed by an organization to protect their data. They do this through a variety of techniques, such as probing for weaknesses, monitoring systems and networks for attempted breaches, and then dealing with any that are found. This includes repairing and then strengthening the areas where an attack may have occurred. Specialisms include Cyber/Information Security Analyst, Ethical Hackers, Computer Forensics Analysts.
Essential Skills and Qualities
A strong interest and skill base in IT, including knowledge of hardware, software and networks
Meticulous attention to detail, an analytical aptitude and the ability to recognize trends in data
Creativity and patience
An inquisitive nature
A proactive approach with the confidence to make decisions
The ability to work under pressure and meet deadlines
Effective communication skills, and the ability to interact effectively with a range of people
Understanding of the need for confidentiality, and the law relating to it
Ability to use logic and reasoning to identify the strengths and weaknesses of IT systems
An understanding of how hackers work and the ability to keep up with developments in the criminal cyber-underworld
Most cybersecurity roles are office-based and you will likely work typical office hours of 35-40 hours a week. Most organizations demand 24/7 cover though, so be aware that you will be placed on a rota should an incident or attempted breach take place requiring immediate attention.
Working as cybersecurity can bring you a huge sum of ₦500,000/month, it is one of the technology skills that could make you rich.
6. IT Troubleshooting, Repairs & Consultant
Repairing and troubleshoot is a computer skill that can serve as a major source of wealth in Nigeria. If you are familiar with the anatomy of computers and machines and know the tricks to perform that will restore a faulty system to its normal working conditions, it can also make you rich.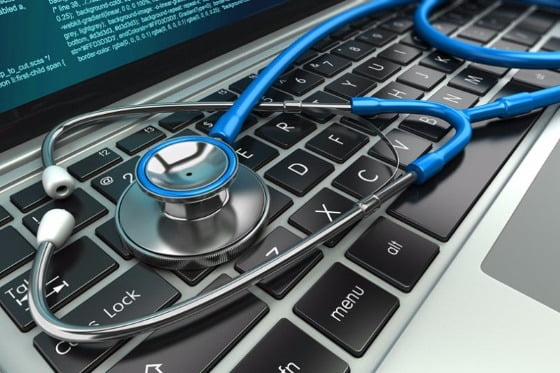 Since almost everybody is going around with a smartphone or a computer system, you can make a lot of money from this technical skill.
There are a lot of people even graduates who work with computer systems every day are dummies when it comes to correcting glitches, repairs, and maintenance. With income potential of up to ₦50,000 and the need for your services are always in high demand, this is one of the best computer skills to practice in Nigeria.
The prime IT troubleshooting skills one needs to work upon are Backup management, ability to diagnose a problem, master end-user support, client-server management, Installation and configuration, Issue tracking system (ITS), system administration and tech support.
Conclusion
As you can see, there are several computer skills that serve as a major source of wealth. Hopefully, you found one way to earn extra cash. Depending on the skill you opt for, you can turn it to a money maker and elevate your career opportunities. Making income is one thing sustaining the job to turn it into a passive income is another and should be your aim.
You need to know that it could take months if not years before you can reach your income potential. But if you do it diligently, passionately and with your all to your very best, you will surely become a professional in your industry.
Share your idea and drop a comment below. You can also ask us anything and we will reply as soon as possible. Recommend this article using our social share button. Sharing is caring. Thanks.