The self-acclaimed Grandmaster of data, Glo NG took to their social media handle to remind her subscribers to subscribe to the special data plans.
The special data plan was introduced sometime last year with the following offers;
1GB for N300 valid for 1 Day,
2GB for N500, valid for 2 Days
7GB for N1500 valid for 7 Days
However, Nigerians took the opposite direction to attack the telecom provider for its slow network and the validity of those plans.
According to these social media users, people believe the mobile operator is not ready to improve on its poor network coverage, as well as the validity period for the special data plans, deemed to be too short.
Special Data Plans to chat and connect!

1GB for N300 valid 1Day
2GB for N500 valid 2Days
7GB for N1500 valid 7Days

Dial *777# to subscribe.

— Glo Nigeria (@GloWorld) October 5, 2020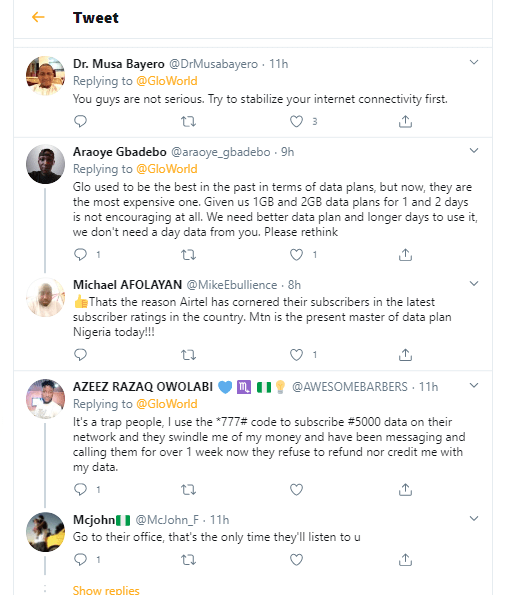 How to Activate Glo Special Data Plan
Simply dial *777# and follow the on-screen instructions.