Following the recently re-launched of TStv in Nigeria on Thursday, October 1, 2020 (Transmission Commenced Immediately), the list of Super Dealers in various states was just released by the management of TStv Africa.
I can see that lots of Nigerians are anxious to know where to buy TStv Decoder, this may be due to the craved feature embedded in TStv which is Pay Per View! According to TStv, over 100 channels will be made available for as low as N2 per day and as high as N5 for a channel.
TStv has listed the states and locations where you can purchase their decoder. According to them, more states will be added in the coming days.
Price of TStv Decoder
The decoders are being sold for N17,500 which includes all the accessories.
Where to Purchase TStv Decoder
Check out the current lists of the state where you can purchase the decoder in the screenshot below;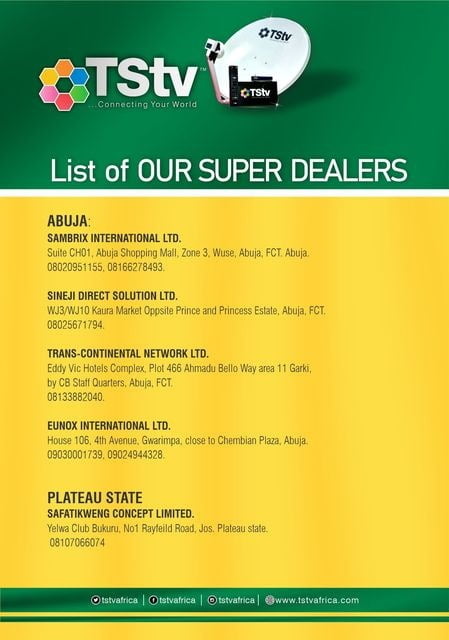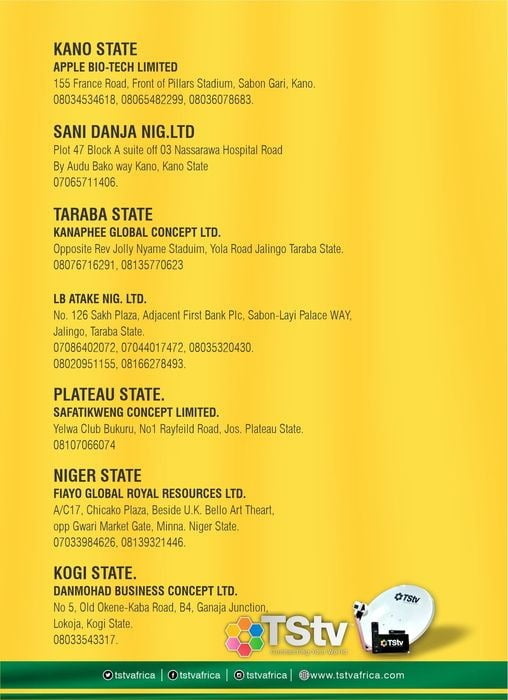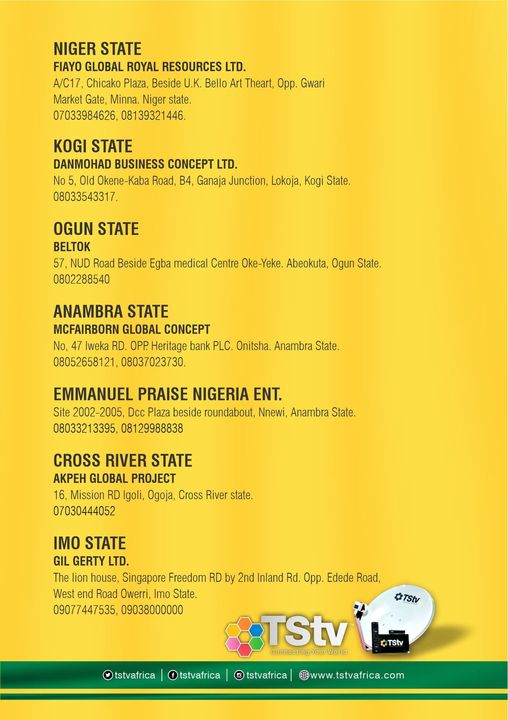 According to the CEO, Echefu said no other organization has as much high definition (HD) channels as they do.
"Nobody has as many HD channels as we do. We are rolling out with about 108 channels. We are going to be the first in sub-Saharan Africa to implement H.265," the CEO said.

"TStv has invested a lot in acquiring rights. Most channels are as low as N5 per day. As a gift to Nigerians, we are releasing one of our sports channels free for a year."
More states will be added soon for purchasing of TStv Decoder and we will surely update you once the new states added.
Lastly, you need to beware of the fake TStv Decoders being sold in some parts of Nigeria. Check the screenshot below for the detail.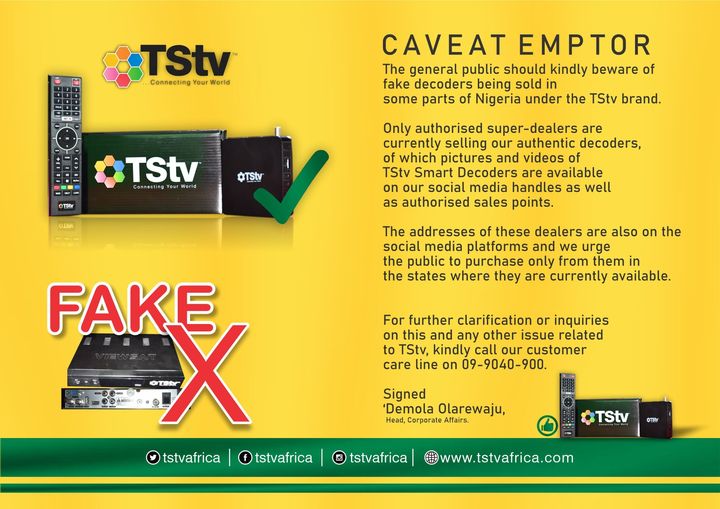 If you have already purchased the TStv Decoder and started using their services, your feedback about their services will be highly appreciated. Kindly post your view via the comment box below.