It is no more news that FG has recently launched a Nexit Portal for Outgun N-power beneficiaries to indicate interest and register for another fresh empower scheme tagged "N-Exit".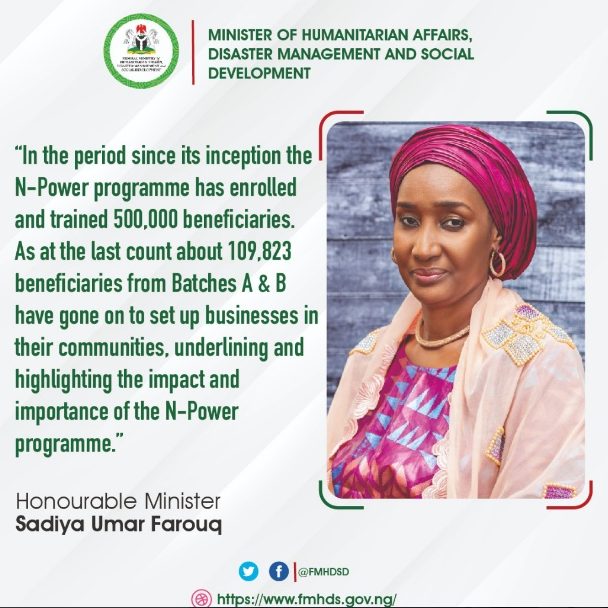 Let's recall that FG is doing the needful to move millions of Nigerians out of poverty and unemployment. Little wonder why they deemed it necessary not to allow exited volunteers to wander or remain idle.
Meanwhile, Many Npower Volunteers have expressed disappointment of not being able to scale through the huddles of registering their profile In the N-exit Portal. For reasons not best known to them, they have bitterly complained of not being able to receive activation links via their e-mail.
For the N-Exit registration to be completed, It's obvious that it requires an activation link sent to the applicant's e-mail address. Activating the link enables applicants to fully register their profile with the N-Exit portal.
The official N-Exit portal is https://nexit-fmhds.cbn.gov.ng/auth/signup
Although, some may have fully completed their N exit registration, while others are yet to. By and large, some may have unknowingly received activation link via their spam, all e-mail, or promotions. Meaning those who are yet to see the activation link via inbox should check their spam box, all mail, or promotions.
Nevertheless, beneficiaries yet to receive the activation link should not panic. Do not bother using another e-mail address to complete your registration in the system, it won't recognize it. You are only required to keep repeating the process till activation is sent to your inbox or spam folder.
The registration site will definitely be corrected sooner or later, FG is working diligently to see you move forward in life.
Don't forget to share this information for others to see.