The National Identity Management Commission (NIMC) has warned the public to beware of a fake app claiming to help people link their National Identity Number (NIN) to their Subscribers Identity Module cards (SIM cards).
The app is being run by fraudsters to harvest people's National Identity Numbers (NIN) and Bank Verification Numbers (BVN).
NIMC disclosed this via its Twitter handle on Monday when it was educating Nigerians on the difference between the fake and original app.
Recommended: NIN SIM Link: Simple Ways to Connect Your MTN, Airtel, Glo and 9Mobile Phone Number to Your NIN
SCAM ALERT!!!@DrIsaPantami @aliyuaziz @FMoCDENigeria @nimc_ng @NgComCommission @NITDANigeria @Galaxybackbone @ConsumersNCC @NIPOSTNG @UwaSuleiman pic.twitter.com/0sHLVeNnOq

— NIMC (@nimc_ng) January 11, 2021
The name of the fake app used in harvesting people's NINs and BVNs is 'NIN Linker – Link SIM to NIN Nigeria.' It will take you to enter your NIN number, first name, and last name while it uses the information for fraudulent activity. Below are pictures of the fake app.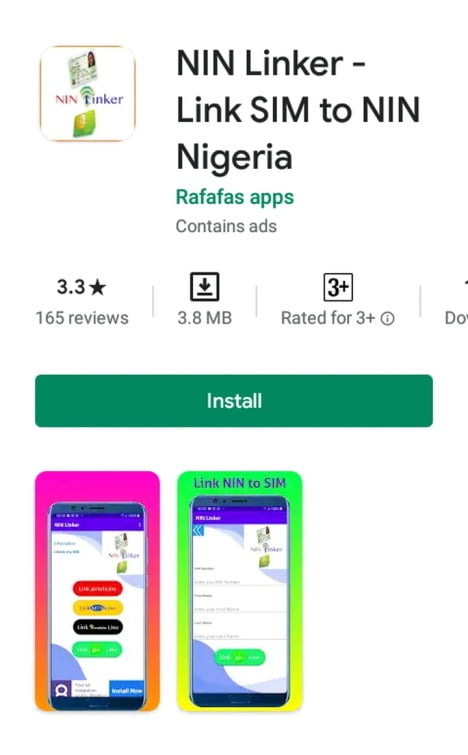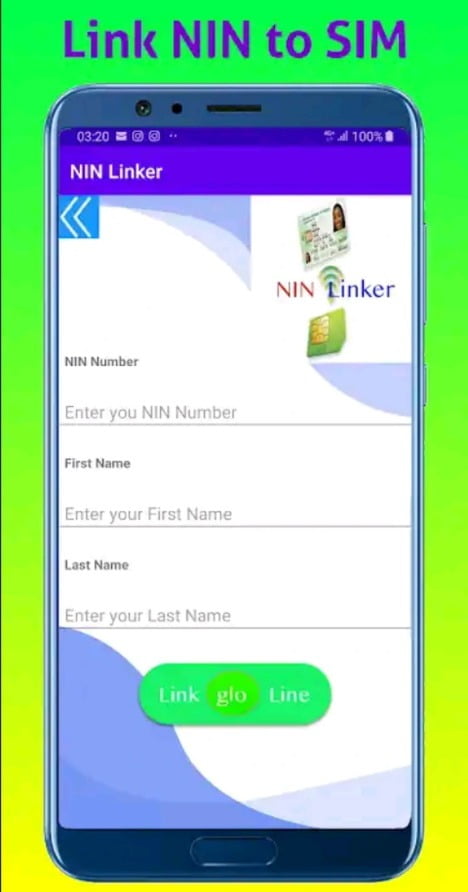 Below is the picture of the Original App of NIMC. The name of the app: MWS: NIMC MobileID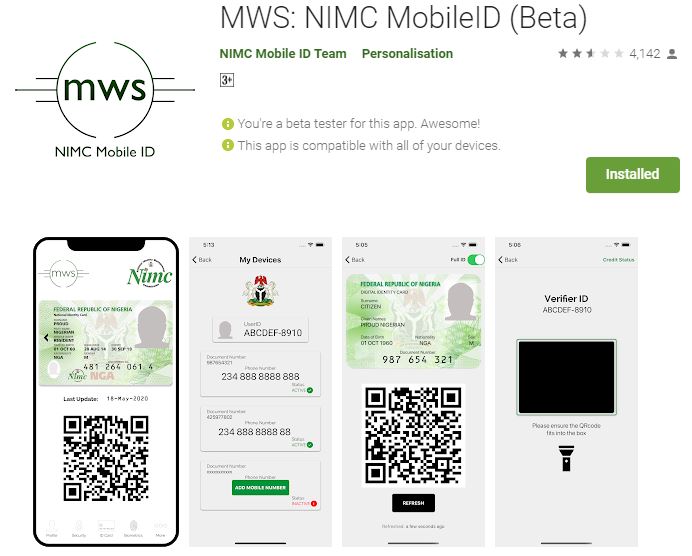 Also Read: NIN: How to Print Your National Identity Card Online Through NIMC Mobile App
What it means
Unsuspecting Nigerians that fell victim to the fraudsters' antics could get their bank accounts hacked.
How? Fraudsters in conjunction with some greedy bank officials can commit BVN fraud by using your BVN to see and obtain all your Bio-Data and use it to trick you into disclosing those sensitive detail. But once you have mastered the act of not disclosing them, your bank funds are saved.
It is expedient that you do not download the fake app to fill in the information as disclosed by the NIMC Twitter handle. Research shows that many have downloaded the app already thinking they used the original app and left reviews in the Google Play store.
Ten thousand people downloaded the first fake app, while a thousand download the second as in the pictures below.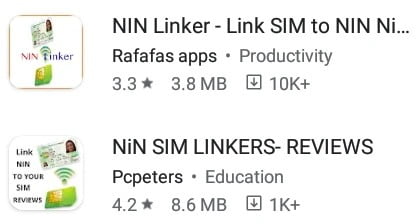 Don't be a victim of fraudulent activities by these callous people. Inform your family and loved ones of the difference between the original app and the fake app.
What are your thoughts? Share them from the comments section.
Also, share the article so that others can read and learn.