The Tech Giant, Google Inc, has added six new features that should be available for everyone very soon.
The company is rolling out the schedule Message in Google Messages, Dark Mode for Google Maps, a new Password Checkup tool for Android users, new Assistant commands that can be used hands-free, a new version of TalkBack, and some more customizations for Android Auto.
Here is a list of those features, with information about the changes and updates.
Schedule Message
You can already schedule messages in Gmail and Telegram (among others), and now Google Message is joining the club. The functionality showed up for a few people as part of an a/b test back in November 2020, and now, Google has announced that the feature will come to everyone using Messages on Android 7 and higher. The option replaces the long-press shortcut for sending an MMS with a subject.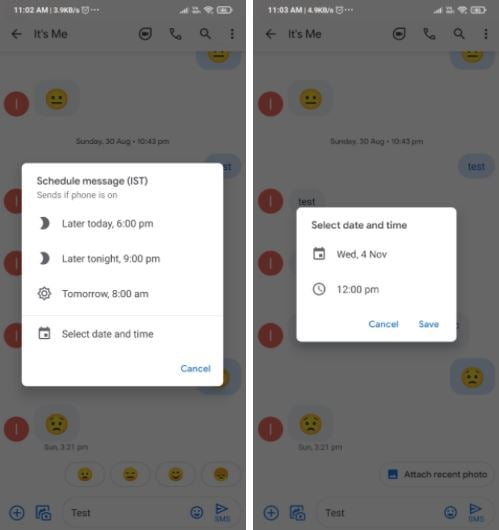 Users can now finally schedule messages just by opening the app, typing out the message to the contact, and then long-pressing the send button to get options for scheduling. The app will also show suggested timings but users can set their own date and time.
Password Checkup Tool
The password checkup tool from Google is very helpful as it checks the user's saved login credentials against "known compromised passwords." The feature has been available for Desktop users and now it is coming to Android.
If the user has enabled the Autofill on the smartphone for saving credentials, the service will check for any compromised information, and then Google will recommend changes to be made if necessarry.
Google Maps Dark Mode
Dark Mode has been introduced in almost all applications of Google and now the company is finally bringing it to Google Maps. The feature was expected to be available around September 2020 but has been delayed and now it's finally here.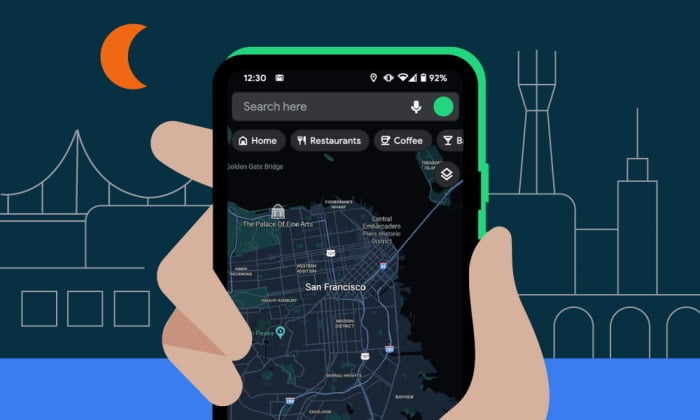 To enable Dark Mode in Google Maps, the user will need to go to the Settings in the application and then look for "Theme." In there, toggle the option for "Always in Dark Theme" or anything else from the options.
Hands-Free Google Assistant Commands
This isn't a new feature as the hands-free commands for Google Assistant have been available for some time. However, the company has now expanded the list of commands to make it easier to use.
As per the announcement, the user will now be able to set an alarm, play music, send text messages, or make calls, all without unlocking the phone. There's also a new set of glanceable cards showing basic info on the lock screen.
Updated TalkBack
Android has a screen reader named TalkBack, which is aimed at those who are blind or with low vision. It is now getting revamped with more intuitive gestures, a unified menu, a new reading control menu, and more.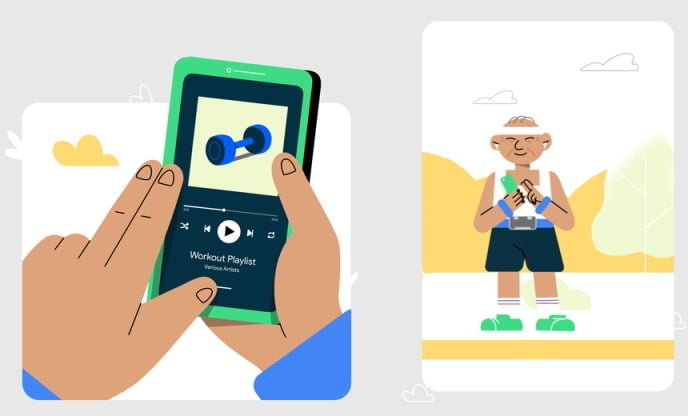 The company claims that it has added several new easy-to-learn multi-finger gestures for Pixel and Samsung Galaxy devices to make it easier to interact with apps. It has also added new reading controls that are adjusted with 3-finger swipe. There are also new voice commands, support for two new languages in TalkBack's braille keyboard, and more.
Android Auto Customizations
A new update to the Android Auto service will be supported for custom wallpapers as well as voice-activated games. The company is also planning to offer home screen shortcuts for things like contacts and tasks like checking whether or adjusting the thermostat through Google Assistant.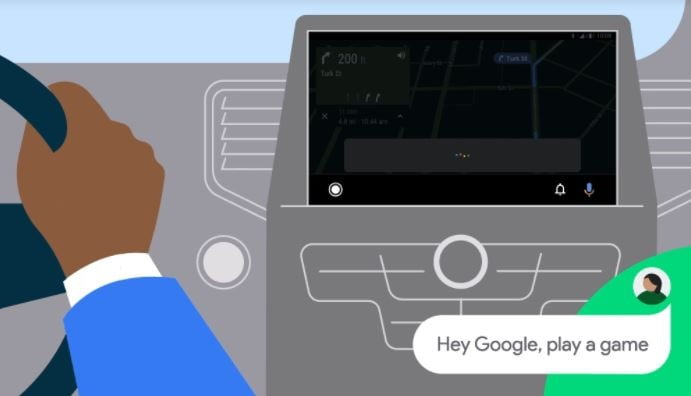 It will also roll out a new split-screen view when the car has a wider display and a privacy screen when there are others along with the user in the car.