WhatsApp has now released a new Joinable calls feature, which allows users to join an ongoing group chat with family and friends, even if the call has already started, in an effort to make it easier for individuals to join ongoing group talks with family and friends.
For the constantly late, the "joinable calls" function should come in useful. WhatsApp claims that the group conversations now have the spontaneity and simplicity of in-person chats:
Some of the best conversations happen when you least expect it. Now, if someone in your group misses a call when the phone rings, they can still join whenever they like. You can also drop-off and re-join so long as the call is still ongoing.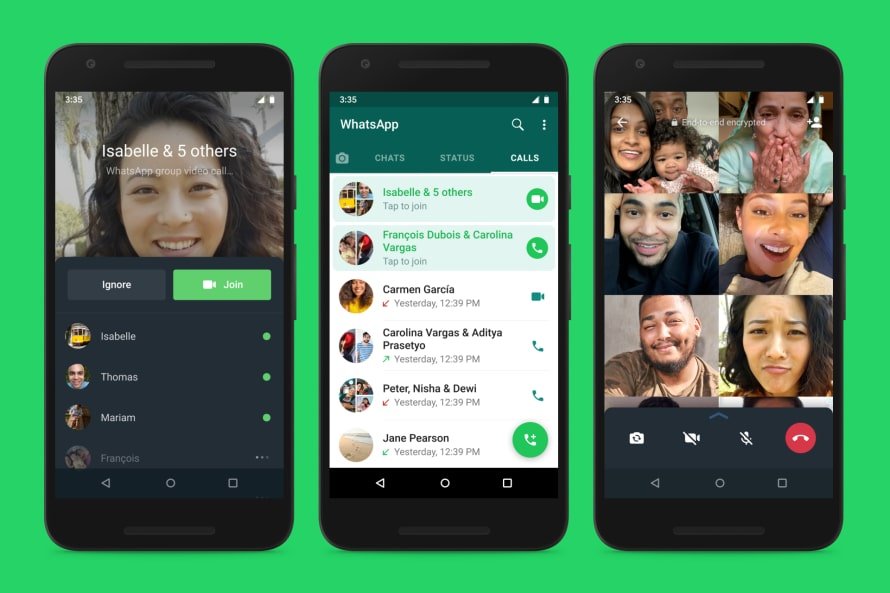 End-to-end encryption will be maintained for joinable calls. WhatsApp has also included a call information page that displays who is currently on the call and who has yet to answer.
The feature is currently being sent out to people all across the world. Here's how to put it to use:
How to join a WhatsApp group incoming call
When you're invited to a group video call, you'll get a notification.
If you are unable to join, select the 'Ignore' option. Tap 'Join' to bring up the call information screen.
You may preview the call attendees and additional invitees from the call menu.
To join the call, press the 'Join' button.
To view the call details screen, click 'Open' while on the call.
To add more people to the call, click 'Add participant.'
To send a notice to those who have already been invited, tap 'RING.'
How to join a missed group call
Open WhatsApp and choose the CALLS tab.
If the call has already started, join it by clicking on it. This brings up the call information panel.
Tap 'Join' from the call menu.
That concludes our discussion. You may now join a call when it's convenient for you, knowing that you won't be banned from attending.