You can get loan approved instantly on LCredit loan app. It is the best option if you need money now or wants to make some extra cash online. LCredit is the only app that is currently paying up to N2,200 per Referral without investment.
Even if this isn't the first time we've written about LCredit, you guys can attest that getting a loan through the app isn't as simple as the previously described approach, and as you know, there's no way for you to earn from the app if the people you recommend can't get a loan or repay it.
This is why I'm here to provide you the exclusive tips on how new users and their referrals can quickly acquire a loan on the app, so you can earn more money.
When you sign up, recommend a friend, and even when you collect and repay a loan, you make money.
In addition to the referral bonus, you will receive a ₦1500 sign-up bonus once you have completed your registration on the app and requested a loan. You will be paid as soon as you request the withdrawal of the ₦1500, and there will be no further fees associated with it.
What is LCredit Loan App and How Does it Work?
It's a financial app that lets you borrow money and pay it back later at a moderately high-interest rate. You may borrow money from the app and pay it back in 14 days, 61 days, or 180 days.
Check our previous article here for more detail. Now, let go straight to the main topic of this post.
Secrets to get loan approved instantly on LCredit
SignUp Process
For those who haven't registered before, you can register now by simply click here.
Input your phone number
Click on get Verification code and an OTP will be sent to the phone number you supplied; verify it and input it in the second box
Click on claim reward
Click on download app (Download the app from the page)
Then, open the app
Recommended: Make Money by Referring your Friend to Open an SC Account – you'll both Receive N1500 Cash Reward
Here are the Secrets you need to get loan approved instantly
This is the most important aspect if you want to be eligible for the money, make sure you fill the form with your correct details and use the guideline below.
During the registration process, don't register as a student.
Education: it should be university upward, e.g Graduate
Job Status: regardless of your status, select employed
Professional: Pick a good profession
Salary: N300,000 upward
Marital Status: Choose Married
Type of Residence: Pick Owned
All this info is very important, please follow them carefully.
Now, set your account number
When your profile is approved, click on apply for loan
Whatever amount you see change it to N3000, because that is the limit for now
N2370+ will be sent to your account
Go to your my account, click on the cash coupon there you will see extra #1500 which you can also withdraw instantly.
After withdrawing the N2370+ and N1500
Then, pay back the N3000 loan and keep your profit
Also Read: How to Make Free Money Through PiggyVest – More Than 20k Per Week
It is not compulsory to refer. However, if you want to refer, you get N2000 per referral.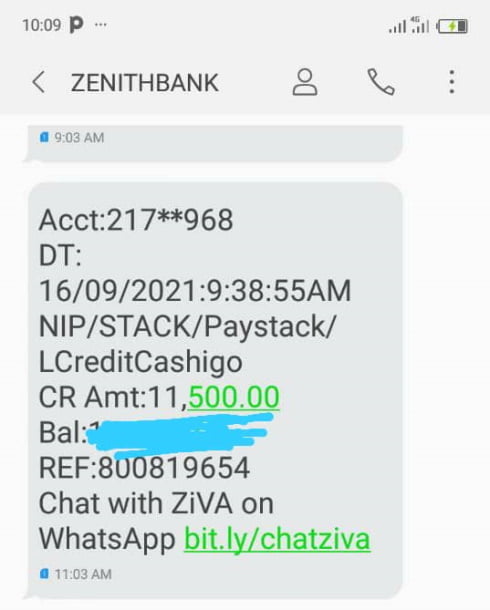 No dulling guys, people are really making money with it.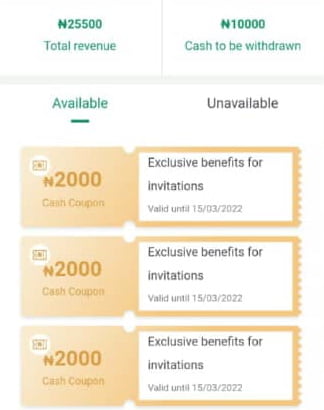 Note that LCredit reserves the right to change the payout and incentive structure of their referral program at any time, so you should act immediately while it's paying well.