If you ask me, this is one of the most awaited features since many individuals have been banned wrongfully from WhatsApp Messenger, and because there is no means to appeal, they have had to abandon their phone number and use another.
The good news is that a new update is on the way that will allow you to appeal unfair punishments by submitting a request to have the ban reviewed within the app.
Ban Review Feature
As a result of this feature, you may file a report directly from the app to WhatsApp. The user may give a description of what occurred before the ban, as well as additional information.
The reality is that you might be blocked from using WhatsApp, and there are a variety of reasons for this. Simply utilize their service as usual and you'll be OK, but events beyond your control (for example, being joined to an unlawful group without your knowledge) may result in you being banned.
Users who have been banned will be sent to a website that states, "This account is not authorized to use WhatsApp" and provides a reason for their suspension.
The integration of the ban review system will include a "Request a Review" option on this page.
Users will be able to contribute additional information related to their appeal once they have been selected.
WhatsApp will notify users after their account has been reviewed, which may take up to 24 hours. Chats on the device will be preserved.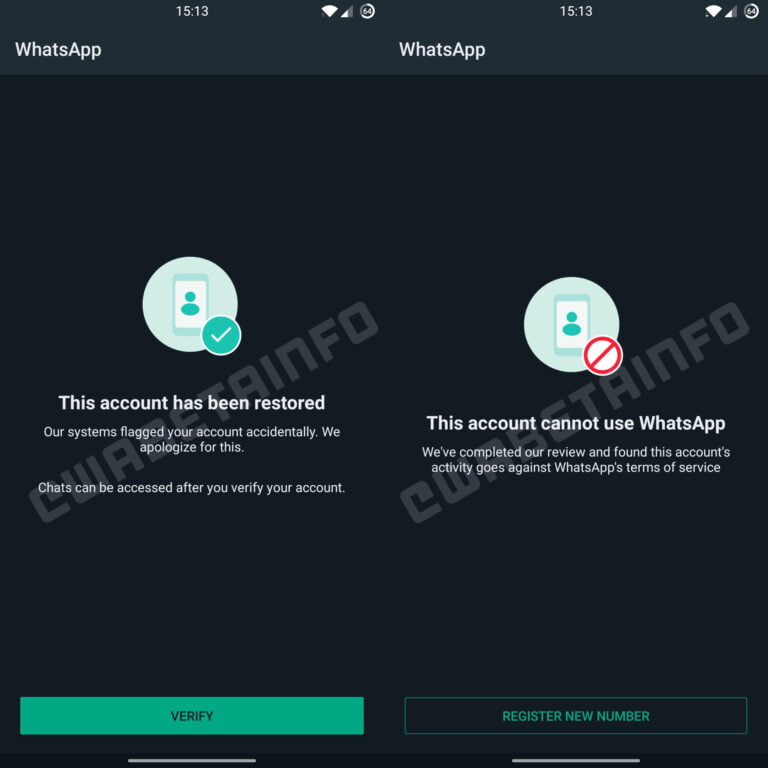 WhatsApp will restore the account if the review procedure determines that the user was wrongfully banned.
The feature is currently being worked on, but it should be available in the next weeks.
Source: wabetainfo.com