Twitter is introducing a new feature that allows any web user to remove a follower without banning them, commonly known as a "soft block."
The option to remove a follower is now rolling out to everyone on web.

— Twitter Support (@TwitterSupport) October 11, 2021
A soft block differs from a block, in that a person can still read your tweets and direct contact you, but they won't see them in your feed. That being said, if you unfollow someone, they may follow you back if they wish.
How can I soft block a follower?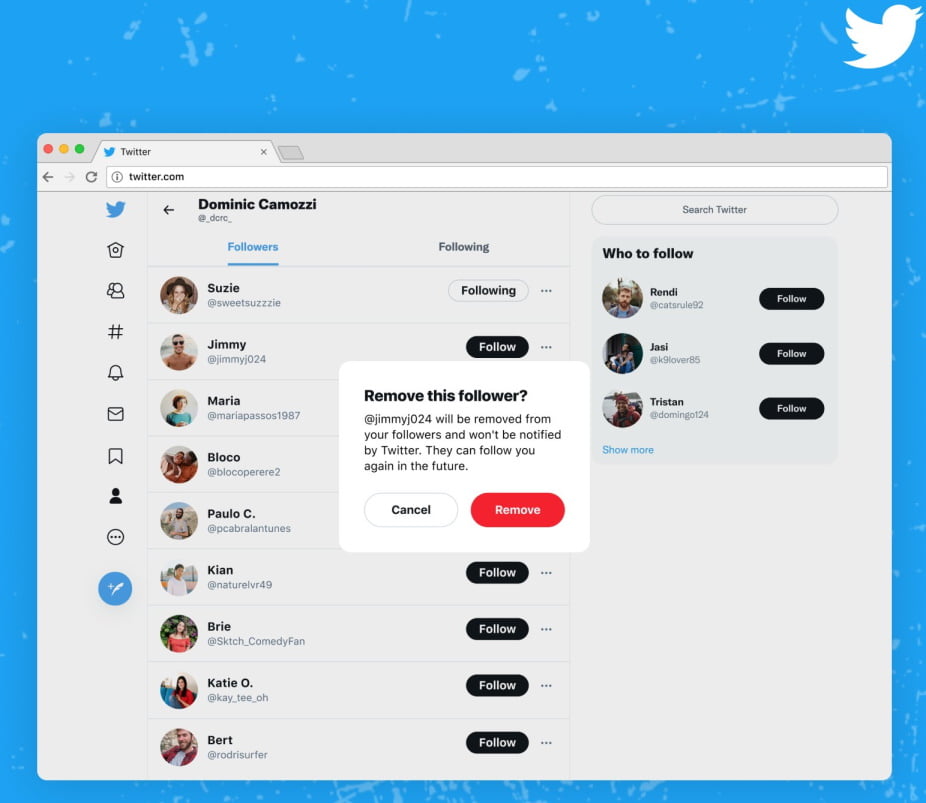 Simply go to your profile
Click followers
Then the three-dot menu next to the follower's name, and
Finally the option "Remove this follower."
(A Twitter image at the top of this piece shows what that choice looks like.) A follower that you unfollow will not be notified of the change.
The new method is easier than the other
If you don't want to perform a proper block, but want to free up some space from another user, this option may be useful. This new Twitter approach is a little easier than the previous one, which required you to manually block and unblock someone.
Twitter's latest feature, the option to unfollow a follower, aims to offer users greater control over their experience on the network, therefore reducing abuse and harassment. In September, the firm began testing a new Safety Mode feature that temporarily autoblocks abusive accounts, but it's unclear when it will be made available to the public.