Android TV was unveiled as a Smart TV system for the first time in 2014, and we've gone a long way since then. Whereas Android TVs were previously exclusively created by TV makers who choose to include the Android TV operating system in their flagship models, we can now buy Android TV boxes and transform any TV with an HDMI connection into an Android TV along with capabilities such as HDMI CEC. These TV boxes have made Android TVs far more accessible and inexpensive to a much larger number of consumers.
So, you've purchased an Android TV set or Android TV box. Congratulations! But what now?
Very few applications, such as YouTube and Netflix, may come pre-installed. The rest is all up to you. A combination of movies, music, productivity, and system apps is required for the optimal experience.
With that in mind, here are the best Android TV apps you should download right away.
1. MX Player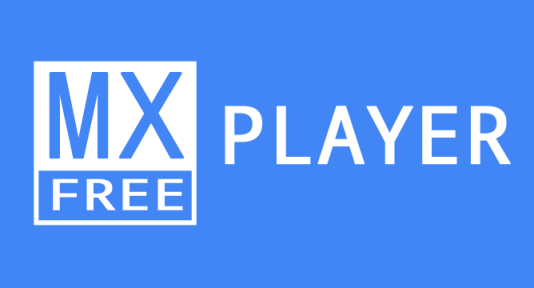 MX Player has long been regarded as one of the best video players available for Android. Its attributes translate well to a bigger screen.
The software can play a wide range of codecs and subtitle files. The user interface is smooth and simple to use.
MX Player can also read locally saved files as well as stuff from external devices, making it an ideal partner for anybody whose Android TV device supports USB connections.
MX Player (Free)
2. AirScreen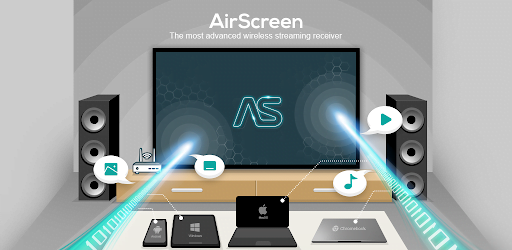 Google Cast is natively supported by Android TV devices. This means you can cast content directly to your TV screen from Android smartphones and other Google devices such as the Chrome browser and Chromebooks.
AirPlay from Apple is not supported. If you have an Apple device, AirScreen is one of the greatest apps you can install. It will allow you to mirror the screen of your iPhone or iPad on your Android TV box.
Additionally, the app supports the Google Cast, Miracast, and DLNA protocols.
AirScreen (Free)
3. Plex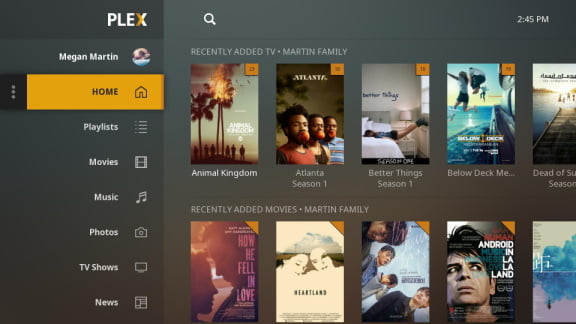 Another obvious choice. If you have a large personal library of digital movies and TV shows, Plex is the perfect solution for casting them across all of your home's screens and devices.
Plex can automatically download subtitle files, metadata, movie artwork, viewer ratings, and more in addition to its stunning libraries.
Plex is completely free to use as long as you don't wish to watch your content remotely.
Plex (Free)
4. Sideload Launcher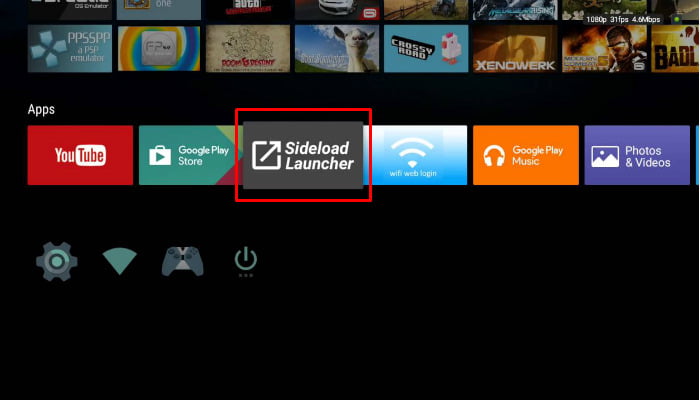 The Google Play Store for Android TV is a scaled-down version of the one seen on smartphones. Because certain applications aren't Android TV-compatible, there aren't as many options. However, because the operating system can run any Android app, sideloading applications on Android TV is a popular practice.
But there's a problem. Apps that you sideload will not appear on your device's home screen or app list. The only way to get to them is through the Settings menu. As a result, installing a third-party software is the solution. The Sideload Launcher is the most user-friendly. When you open it, you'll get a list of all the applications you've sideloaded.
Sideload Launcher (Free)
5. X-plore File Manager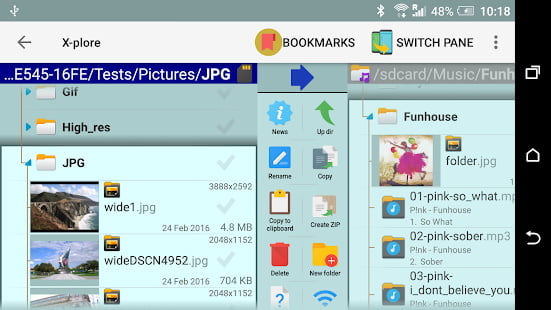 It's generally a good idea to maintain a file manager on your device, but it's especially important if you want to sideload programs.
We are fortunate to have a nice range of file managers for Android TV. We suggested X-plore File Manager, Total Commander, TvExplorer, and AnExplorer File Manager in our roundup.
In terms of sideloading, we propose X-plore File Manager. It employs a dual-pane technique, making it simple to transfer an APK file from a USB stick to the hard disk of your device.
X-plore File Manager (free download) (Free)
6. Kodi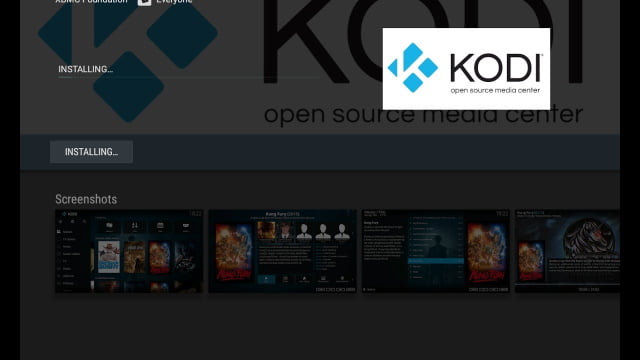 If you don't have any digital content of your own, you can argue that Kodi is a better option than Plex.
The app offers an almost limitless amount of add-ons that may enable access to on-demand media, live TV, weather updates, news, productivity tools, and much more.
Recommended: Best Free Kodi Add-ons to Watch EPL and Other Live Sports
Kodi (Free)
7. Wake on LAN
Wake on LAN is the only Android TV software that can remotely wake up your Device.
If you do a lot of local streaming with Plex or Kodi, this is a must-have tool. If the computer that runs the Plex or Kodi server goes to sleep, the Wake on LAN program can wake it up so you can resume streaming video.
Wake on LAN (Free)
8. Steam Link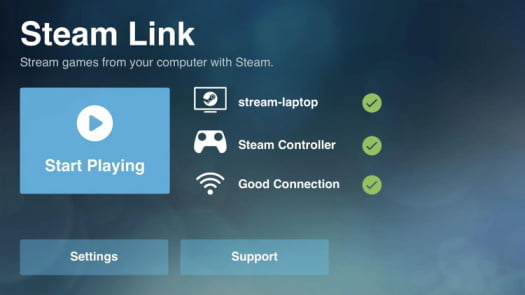 Steam Link, its Android TV app, was ultimately released in 2018.
You can use the software to broadcast your Steam games directly to any Android device. You can play all of your PC games on your TV without having to move your computer or struggle with a fussy HDMI cord.
Steam Link (Free)
9. Spotify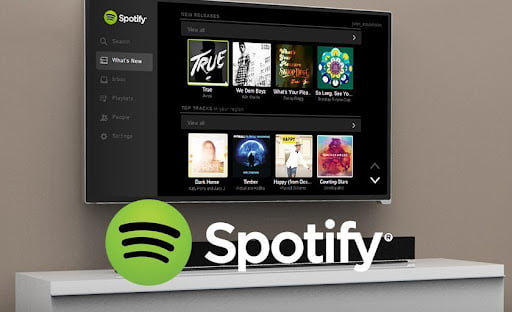 Cable TV music channels are obnoxious and overrun with advertisements. And, unless you pay for YouTube Premium, the musical experience on YouTube isn't much better.
Spotify is the solution. Pandora and Google Play Music are two more music providers with dedicated Android TV apps.
Download Spotify Mod APK (Free)
10. Netflix
This one is self-evident. Netflix may already be installed on your device. If it doesn't, download the app.
With a Netflix membership, you can watch thousands of TV movies and episodes. It's a must-have service for anybody looking to cut the cord.
Check out How to Get a Lifetime Netflix Account for Free
11. YouTube TV
YouTube TV is another popular cord-cutting service. Despite the fact that it only launched in 2017, it has already amassed millions of users.
YouTube has partnerships with the majority of the major networks. This means you can watch CNN, Discovery, BBC News, FOX, ABC, CBS, ESPN, NBA TV, TNT, VH1, and other channels.
YouTube TV (Free)
12. Send Files to TV
Moving files from your computer or smartphone to your Android TV device is much easier said than done; there is no native, user-friendly method for doing so.
Send Files to TV is the solution. It allows you to share movies, TV shows, and other things through your local network with your other devices and your Android TV box.
Send Files to TV (Free, in-app purchases available)
13. Photo Gallery and Screensaver
The default screensaver settings on Android TV are pretty minimal. And these days, you can't even use your Google Photos collection to create a slideshow screensaver.
Photo Gallery and Screensaver offers a more feature-rich screensaver experience (with Google Photos integration). Google Photos, Facebook, and Flickr can all be used as sources.
Photo Gallery and Screensaver (Free, in-app purchases available)
14.Google Drive
Google Drive is the greatest option for accessing your computer's data on your Android TV device.
Google Drive, however, is not accessible in the Google Play Store for Android TV. You'll have to sideload the program. Before you attempt to install the app's APK file, make sure you have X-plore File Manager installed.
Google Drive (Free)
Android TV Is Appropriate for Everybody
As this list reveals, there are very few regions where an Android TV app is not available.
In my perspective, the total quantity of accessible applications implies that Android TV is appropriate for everybody, even if you don't own an Android smartphone. Right now, there isn't a better cord-cutting solution on the market.