Google is releasing a few features that, although not wholly new, are making their debut appearances on Android to help you get the most out of the approaching holidays. New widgets to make an Android smartphone's home screen more accessible, easier reminders for the entire family, and even the ability to lock and unlock specific autos with a Pixel 6 are among the highlights.
List of the New Google Features
Family Bell expansion
If you're intending to spend time with your family, Family Bell is the most beneficial tool on Google's list of new features. When you wish to connect for a specific common purpose, you may send alerts to not only your phone, but also the phones of your family members and devices such as house speakers and smart displays with bells and notifications. This might be something as simple as calling your family for breakfast in the morning, watering a tree on a holiday, or going out for a family movie night.
From your chosen device, you can update, manage, and personalize Family Bell. Individual objectives can be established by each member of your family on their own devices.
Digital key feature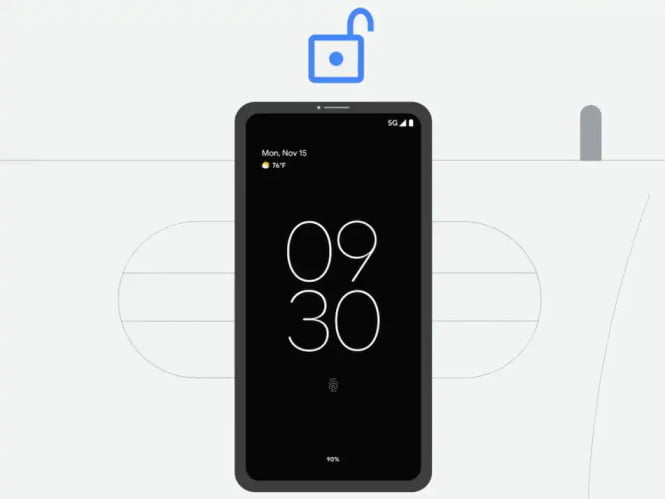 Google said earlier this year that it was working with BMW and a few other automakers on a digital key feature for Android 12. The digital key feature is already available in select areas, according to BMW's latest release, given you have the proper smartphone and BMW automobile type.
Google claims the Pixel 6, Pixel 6 Pro, and Samsung Galaxy S21 can now use Android 12's digital key feature. BMW clarified the statement, stating that Android owners with one of these compatible devices can utilize the mobile feature with BMW Digital Key-enabled automobiles.
Owners of a BMW with digital key support can use the feature to unlock and lock their vehicle by placing their smartphone near the driver's door handle. When you place your smartphone in the car's wireless charging compartment, the vehicle will start immediately. The feature is rolling out to BMW owners in the following markets, according to BMW:
The Pixel 6 and 6 Pro: United States, Canada, the United Kingdom, Ireland, Germany, France, Italy, Spain, Japan, Australia, Taiwan, and Singapore.
Galaxy S21 Series: France, Germany, Italy, Korea, Spain, United States, United Kingdom.
Widgets and Memories
The forthcoming holiday season is also a great opportunity to look back on some of the most memorable experiences from the previous year, particularly those recorded with a smartphone camera. Scrubbing through dozens (if not hundreds) of photographs, on the other hand, can be tedious, which is where Google Photos' popular AI-powered Memories can help.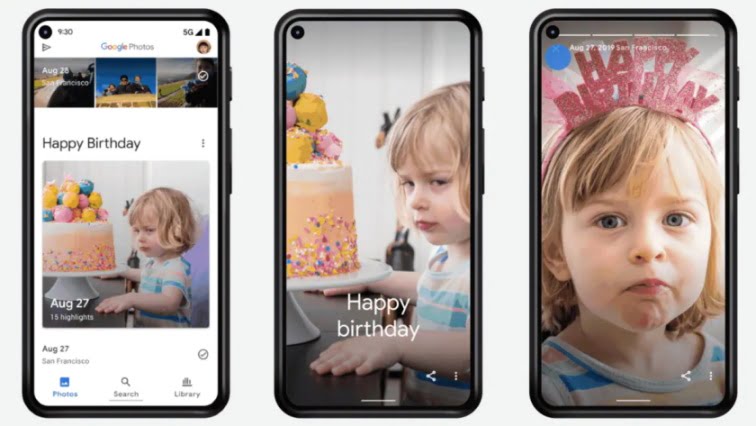 Google Memories is a new feature that allows users to collect photographs from big holidays and important personal occasions such as graduations and birthdays. Users can alter, correct, and customize these collections to fit their own needs, depending on the holidays they commemorate and how they wish to remember them.
Google has also included three new widgets to an Android device's home screen that allow users to access YouTube Music, Google Play Books, and Google Photos People & Pets. The new widgets allow you to manage music, return to reading, and browse photographs of your favorite people and pets without having to switch between apps. Starting next week, the Google Photos People & Pets widget will be available.
Gboard
Gboard for Android will also receive an update with Emoji Kitchen. It's a tool that allows you to blend emoji into stickers to convey your sentiments without having to type words. In the world today, you can share your favorite emoji in a gift box or use a collection of furry companions to show your dog love to friends and family throughout the holidays.
Google said that the new stickers are presently rolling out to Gboard Beta users via Emoji Kitchen, but that they will be available to all Gboard users in the coming weeks.
Everyone's security has improved
The last few weeks of 2021 are ideal for cleaning up and preparing for the new year, which includes getting rid of whatever digital junk you've accumulated over the previous few months.
Google's permissions auto-reset feature, which is available on Android 6.0 and newer devices, makes this a little easier while also enhancing device security. This feature works by turning off runtime rights on old applications, which means they won't be able to do anything until you turn them back on.
Starting next month, the feature will be rolling out to older Android smartphones. However, they must have access to Google Play services.