Xiaomi has launched the Redmi Note 11 series, which continues the company's successful line of low-cost devices that are common in India and other nations.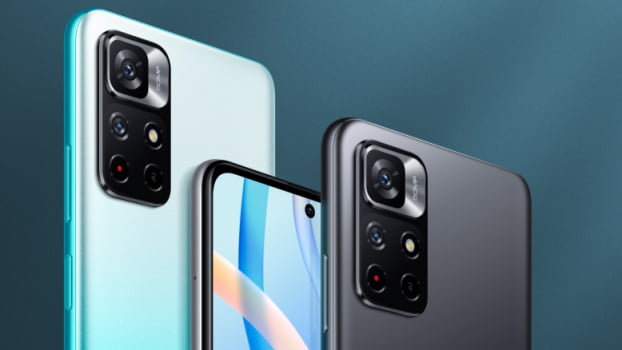 There are four smartphones in all, the Redmi Note 11 Pro 5G, Note 11 Pro 5G, Note 11, and Note 11S. However, they are only distinguishable in a few spots. Most of the features are common across at least two versions, and they all have what Xiaomi calls a "trendy flat-edge body" — in other words, they all look like iPhones.
The following is how it all works: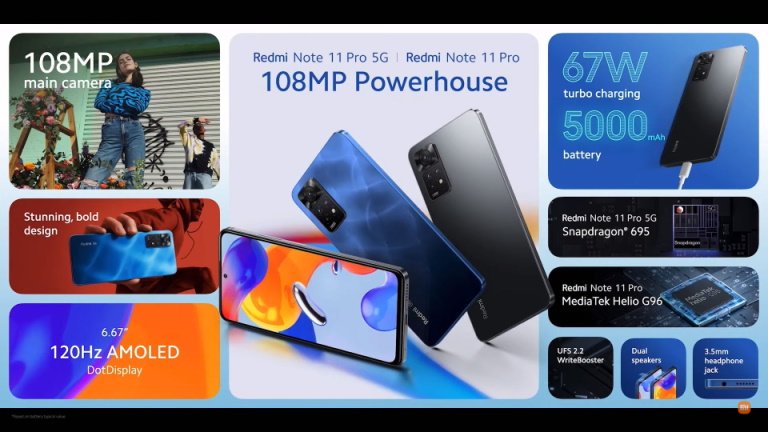 The highest-end variant, the Redmi Note 11 Pro 5G, features a Qualcomm Snapdragon 695 CPU with 5G capability. The phone has a 6.67-inch 120Hz 1080p OLED screen, a 5,000mAh battery with 67W fast charging, and a 108-megapixel primary camera with 8-megapixel ultrawide and 2-megapixel macro cameras. It's also the only phone in the list without a 2-megapixel "depth camera," which isn't a huge deal.
The Redmi Note 11 Pro is very similar to the Pro 5G, although it is powered by a MediaTek Helio G96 chipset that can only handle LTE.
The Snapdragon 680 in the Redmi Note 11 comes with a smaller 6.43-inch 90Hz 1080p LCD, a 50-megapixel primary camera, 33W fast charging, and just 6GB of RAM rather than 8GB.
The Redmi Note 11S features the same screen and 33W fast charging as the Note 11, while the Note 11 Pro has the same Helio G96 chipset, 108-megapixel primary camera, like the Pro 5G as well as an ultra-wide and macro camera and option for 8GB RAM.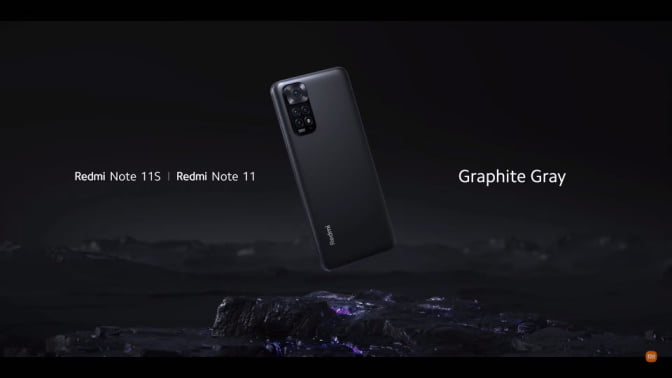 These phones all include 5,000mAh batteries, fingerprint scanners on the side, headphone connectors, and up to 128GB of internal storage.
Redmi Note 11 Series Availability
The Redmi Note 11 and 11S will be available this month, however, the Note 11 Pro and Pro 5G will not be until February.
Redmi Note 11 Series Pricing
Redmi Note 11S and Note 11 Pricing
The Note 11S starts at $249 for 6GB RAM and 64GB storage, and goes up to $279 for 6GB/128GB and $299 for 8GB/128GB. Apparently, it'll go on sale 'starting this January', which doesn't exactly give Xiaomi much time to release the phone.
The standard Note 11 costs just $179 for a 4GB RAM and 64GB storage model and goes up to $199 for 4GB RAM and 128GB storage, and $229 for 6GB RAM and 128GB storage.
Redmi Note 11 Pro and 11 Pro 5G
The 5G phone will start for $329, for 6GB RAM and 64GB storage. Just note that the company doesn't sell its phones in the US, so presumably, it's using US Dollars as a point of comparison.
The phone goes up to $349 for 128GB storage and $379 for 8GB RAM and 128GB storage. The phone will go on sale at some point in February, though a pre-order deal was mentioned that's only live on February 15 and 16, so presumably, it'll be available at some point after that.
The 4G version starts at $299 for 6GB RAM and 64GB storage, with the same bigger variants as the 5G one at $329 and $349 respectively. It'll also be along at some point in February.
Those are some pretty low prices, though we'll need to hear regional pricing in places the phones will actually go on sale.
Source: Techradar