The Google Play Store, the online marketplace for Android apps, is receiving a fresh 31.2.30 update from Google. The organization is aiming to improve the technology as well by regularly providing updates.
We advise you to download this new update from the Google Play Store by searching for it with version number 31.2.30. This also includes some general changes to stabilize the app's speed and provide a better user experience. With this update, Google improves the software user experience even more as you navigate between this gateway of Android apps.
Play Store Download
Installation of the Google Play Store 31.2.30 update required only 30.35MB of your data.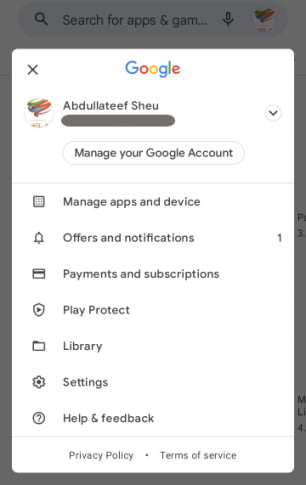 Hit the profile icon after opening the Google Play Store on your phone.
After that, select settings and then about.
The Google Play Store's most recent update or upcoming update can be found here.
Just hit the Update Play store option below it.
Download Google Play Store update from APKMirror
Recommended: Google Play Store Dark Mode Available for all Android Versions
Google Play Store App
This app distribution platform is not only well-known in the Android app market, but it also allows for direct app updates. You can decide to get a notification when new versions of the apps in the Play Store become available. Check out the simple implementation guide below.
Launch the Google Play Store app.
Check out the profile icon
After that, select Settings.
There, you'll discover the Notification option.
Then, you can easily manage your Google Play Store notification settings whenever it's convenient for you if you tap on any of them.