YouTube, once a favorite platform for video consumption, has become increasingly frustrating due to the onslaught of unskippable ads. Android TV users are particularly affected, enduring long ad breaks even before their desired videos start. Moreover, YouTube has started introducing ads, even during video pauses.
In this guide, we will explore two effective solutions to overcome this annoyance. Firstly, we will discuss an app called SmartTubeNext, which blocks YouTube ads on Android TV devices. Additionally, we will provide insights on obtaining YouTube Premium at a discounted price, ensuring an ad-free viewing experience.
Section 1: Choosing an App to Block YouTube Ads on Android TV
1.1 SmartTubeNext: An Overview
SmartTubeNext is a powerful app that enables users to block ads on YouTube across various Android TV devices. It supports popular streaming platforms such as Chromecast, Amazon's Fire TV streaming sticks, Xiaomi's Mi Box, Nvidia Shield, and many other Android TV streaming boxes. By following the instructions on SmartTubeNext's GitHub page, users with supported devices can easily install the app.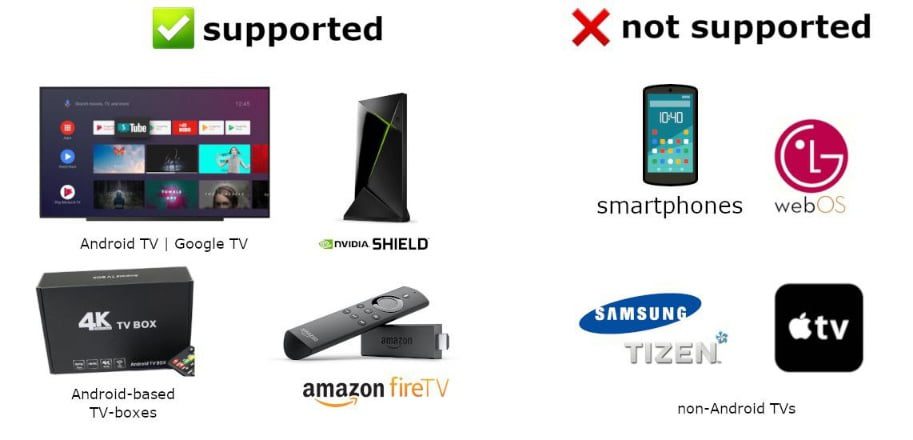 1.2 Installation and Features
Installing SmartTubeNext requires a one-time manual setup. Once installed, the app can automatically update itself. SmartTubeNext offers comprehensive ad blocking on YouTube and includes the SponsorBlock extension, allowing users to skip ad reads and sponsored segments within videos created by their favorite YouTube content creators. Moreover, the app provides picture-in-picture mode for free, enabling simultaneous viewing of YouTube videos and other apps. It also supports casting and voice search, offering a seamless user experience.
1.3 Limitations and Considerations
It is important to note that SmartTubeNext serves as a replacement for the YouTube app only and cannot be used as a substitute for the YouTube TV app used to watch live TV channels. While SmartTubeNext may lack the polished interface of Google's official offering, the benefits of eliminating ads outweigh this minor drawback. YouTube ads have become increasingly intrusive over the years, making SmartTubeNext a worthwhile solution.
Section 2: Obtaining YouTube Premium at a Discount
2.1 The Benefits of YouTube Premium
YouTube Premium is an official subscription service offered by YouTube that eliminates ads, provides offline video downloads, and offers access to YouTube Originals. Although it is a paid service, users can explore cost-effective ways to enjoy the ad-free experience it offers.
2.2 Using a VPN for Better Deals
One method to obtain YouTube Premium at a reduced price is by using a VPN (Virtual Private Network). By employing a reliable VPN service, users can connect to servers located in countries where YouTube Premium is available at lower rates. This allows users to access better offers by leveraging regional pricing differences.
2.3 Private Browsing and Exploring Regional Offers
To find the best offers, users should enable private browsing mode on their browsers while connected to the VPN. This combination ensures a clean browsing experience while accessing YouTube Premium subscriptions from different regions. Notably, countries like Argentina, India, and Turkey offer significantly lower subscription fees compared to the United States.
2.4 Subscribing to YouTube Premium
After finding a suitable regional offer, users can proceed to subscribe to YouTube Premium at a discounted price. By doing so, users can enjoy uninterrupted, ad-free YouTube viewing, along with the additional benefits provided by the service.
Conclusion:
As YouTube ads become increasingly intrusive and disruptive, Android TV users can take proactive measures to regain control over their viewing experience. By leveraging SmartTubeNext, users can block ads on YouTube across a range of Android TV devices, enhancing their enjoyment of videos and reducing interruptions.
Alternatively, users can explore obtaining YouTube Premium at discounted rates through VPNs and private browsing. Whichever method users choose, they can bid farewell to unwanted advertisements and immerse themselves in uninterrupted video content. Whether opting for SmartTubeNext or YouTube Premium, Android TV users now have effective strategies to combat the growing nuisance of YouTube ads. By implementing these solutions, users can reclaim their viewing pleasure and enjoy a seamless, ad-free experience on their Android TV devices.