Lightweight Apps are quickly turning out to be standard on the Google Play Store, and practically all the best Android applications have unveiled their stripped-down application version for lower-end devices.
If your favorite app eats your data, slowing your smartphone or draining your battery, why don't you try some lite version of Android Go apps for tasks like social networking, managing emails, browsing, etc.?
The lite version of Android Go apps best suits those whose:
The device is laggy and freezing all the time.
Phone always running out of space and can't take photos or install new apps.
Device battery drains quicker than ever.
Internet connection speed is slow or has a limited mobile data pack.
If you owned fast pacy tech spec Android phones with 4GB RAM and above, you could also give these lite versions a try to enjoy their simplicity. And for those with lower RAM specs or an Android Go device, below the best lite app list would help you.
Best Android Go Lite Apps
1. Facebook Lite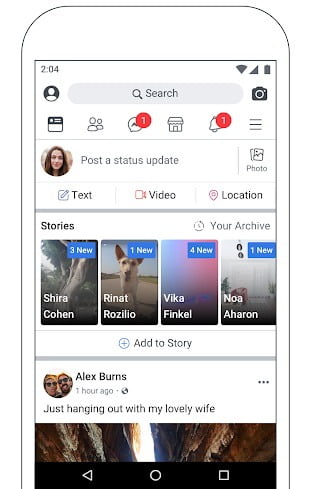 Regardless of having over one billion downloads, Facebook for Android is notorious for hijacking most of our device's RAM. One option is you uninstall the app and open Facebook in the Android browser.
A more feasible option would be to install Facebook Lite for Android. The lightweight Android app is merely 1.39 MB in size though it varies with the device and covers nearly every feature of the Facebook app.
The app is fast, and snappy, saves large chunks of data, and even lets you use Facebook messages right from the app itself. Now say goodbye to those nagging Messenger pop-ups.
Facebook Lite App: Download
2. Facebook Messenger Lite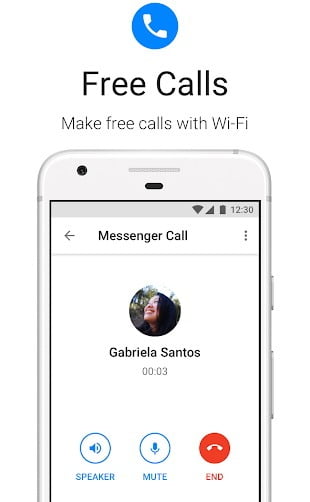 Similar to Facebook for Android, the Messenger app equally takes up large parts of memory. Besides, it might be the sole reason for your poor battery life on the device.
Messenger Lite is an alternative to the standard Messenger app for Android. It is extremely fast and takes up less RAM and background data. The app supports audio and video call which is absent in the Facebook Lite in-app messenger.
The Android Go app doesn't feature any games or some GIF support, but I guess that is worth sacrificing rather than stupid battery consumption.
Facebook Messenger Lite: Download
3. Twitter Lite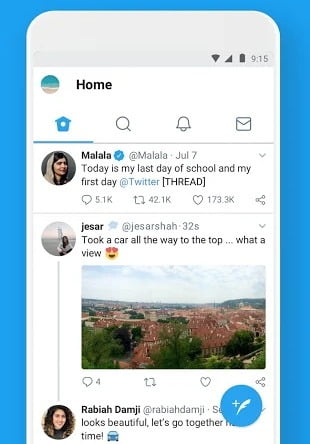 What do Twitter users want? An Android app that is up and running all the time without hurting the data cap. But what do users get? An app that takes timeouts from time to time.
Twitter Lite, on the other hand, is a faster and more data-friendly app that gives the same experience as a Lite app, covering less than 3 MB.
The app works smoothly on any device. The Android Go app also has a data saver mode which you can use to download images and videos selectively.
Twitter Lite: Download
4. LinkedIn Lite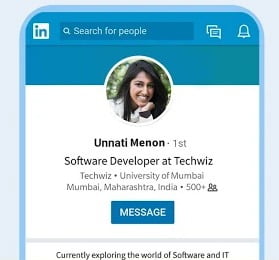 The lite Android version of LinkedIn is built to work efficiently even on slow internet connections and takes minimal phone space, making sure your phone memory is saved.
LinkedIn Lite: Download
5. Skype Lite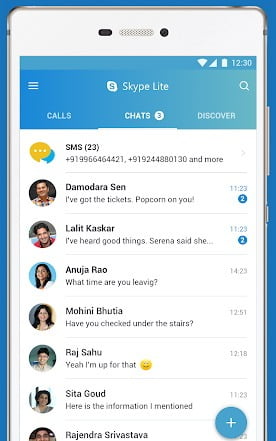 Skype Lite is the new Skype slimed built to meet your daily messaging and video communication needs. It is small, fast, and capable of letting you send free text messages and make voice & video calls even under limited network conditions.
Skype Lite: Download
6. Pinterest Lite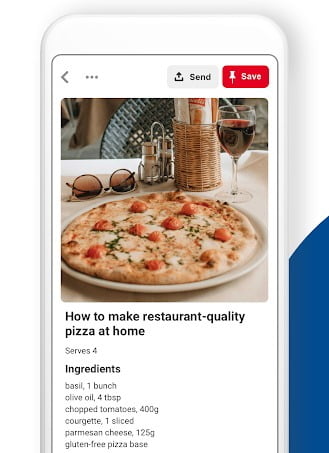 Unlike the original version, Pinterest Lite for Android saves space on your phone without compromising essential features. So save your ideas, organize them by topic, and share them with others with Pinterest Lite.
Pinterest Lite: Download
7. YouTube Go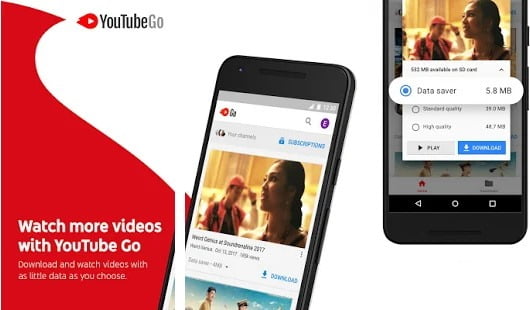 YouTube Go is the lite version of the original YouTube app. While the lightweight app is optimized for lower storage devices like Android Go, you can use this YouTube app on any other device.
The Android Go app is only 9.4 MB in size but has a slew of mind-blowing features. For instance, you can download your favorite videos. Also, you can instantly share them without using data.
YouTube Go: Download
8. Files Go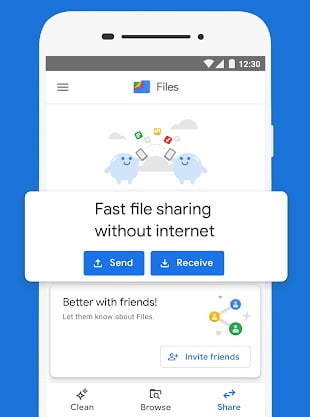 Files Go is Google's native app for managing storage on your Android device. The app lets you free up space, locate files faster, and allows you to share them offline with others.
The lite app for Android is only 12 MB in size and works blazingly fast in comparison to other file managers out there. Files Go also uses filters rather than folders, so your stuff is organized more intuitively. You can share files with others nearby who have the same app. Additionally, you can upload files on Google Drive within the app itself.
Files Go: Download
9. Google Go

Tired of using Google Chrome for every Google search? Now there is a better way of searching for information. Google Go is a lighter way where search results are optimized to save up to 40% of data.
The Google Go app is only 7 MB in size and includes all the features of Google's regular Android app. This lite Android app lets you quickly access your favorite websites, apps, images, videos, and information at a few single taps. Highlighting the text even makes Google read the information.
Google Go: Download
10. Google Maps Go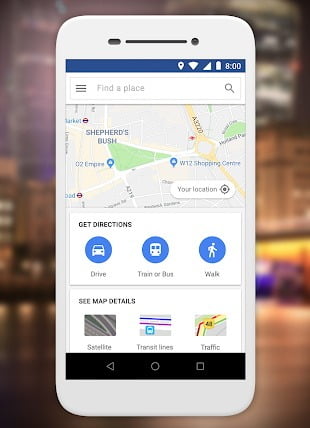 Google Maps can act very sluggish from time to time, which gets annoying in between ongoing navigation. So as an alternative, you can download Google Maps Go which is the lightweight version of the standard Maps app on Google Play Store.
Since it's a PWA (Progressive Web App), it requires Google Chrome to be installed on your device. If you don't have the app, you can still use Google Maps on any browser.
The Android Go version has all the features of the normal Maps app. The app takes up extremely little space and works smoothly, even on a weak network.
Google Maps Go: Download
11. Google Assistant Go

Google Assistant helps Android users to use their device hands-free. The Assistant makes calls, sends text messages, gives witty replies, instantly navigates to places, gives weather information, and gives satisfactory answers to all of the questions asked.
Google Assistant Go has the same features but takes up lesser RAM and storage on your Android device. The app is speedy and hardly pulls any amount of data.
Google Assistant Go: Download
12. Gmail Go

Gmail Go is a very customized Android app by Google targeted explicitly at Android Go devices. The lightweight app takes less than 10 MB of storage, however, is fully packed with all the standard Gmail features.
The Android app encompasses a smarter inbox that intuitively declutters your daily email. The app automatically blocks out spam emails before it reaches your eyes. And it comes with multiple account support as well.
Gmail Go: Download
13. MyMail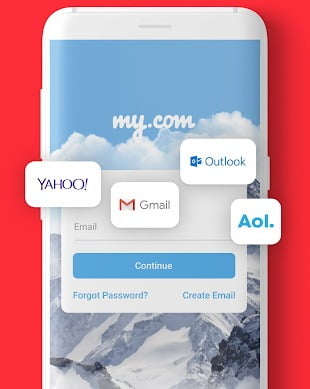 myMail keeps your mail securely in one place. It makes communication fast, light, and mobile-friendly. It manages all your email accounts at once, whether it's Hotmail, Gmail, Yahoo, Outlook, AOL, iCloud, Live, Exchange, or GMX, myMail email client supports all major mail providers and any other IMAP or POP3-enabled mailbox.
MyMail: Download
14. Parallel Space Lite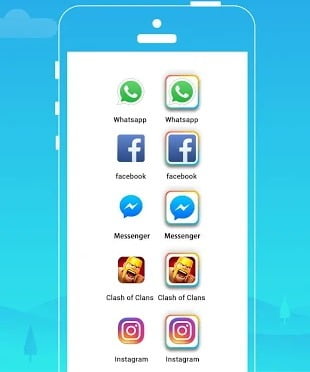 How about running multiple instances of your favorite app on your smartphone without worrying about the battery and low RAM? We already know Parallel Space, but the app is heavy for smartphones with less than 1GB of RAM. Interestingly developers came up with a solution for them too, Yes Parallel Space Lite is here. Now you can use multiple WhatsApp, Facebook even games on your device without worrying about RAM usage.
Parallel Space Lite: Download
15. Amazon Kindle Lite

Amazon Kindle Lite is part of the best-suited app for Android Go. Who would have thought you could read a book on a 1GB or 512GB RAM device?
Amazon Kindle Lite is exactly like the Amazon Kindle official app; only it takes up just 2.6 MB on your device. You can do everything from customizing your screen like changing front and using Night mode to monitoring your mobile data and storage.
Amazon Kindle Lite: Download
16. Firefox Lite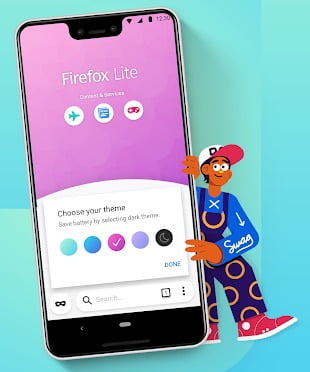 Fast, lightweight, and most importantly one of the best private web browsers for Android made by Mozilla. Firefox Lite browser for Android comes with default tracking protection to keep you safe in both normal and private mode. This mini-size browser for Android is less than 4MB, equipped with Turbo Mode, which promises you lightning-fast browsing and a 100% Adblocking feature.
Firefox Lite: Download
17. UC Browser Mini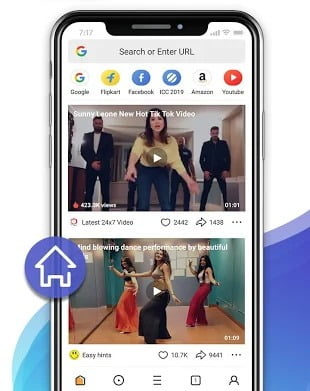 UC Browser Mini is a lightweight browser app that packs all the attributes of the UC browser Android app. The app features fast browsing, night mode, data saving, and even an ad blocker.
The browser does wonders on devices with less storage and RAM. This Android Go app is an excellent alternative for users who use Google Chrome which is infamous for eating memory.
UC Browser Mini: Download
18. Opera Mini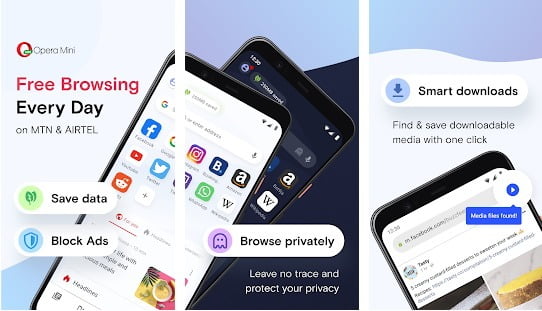 Opera Mini lets you do everything you want online without wasting your data plan. It's a fast, safe mobile web browser that saves you tons of data, and lets you download videos from social media.
Opera Mini: Download
19. Aloha Browser Lite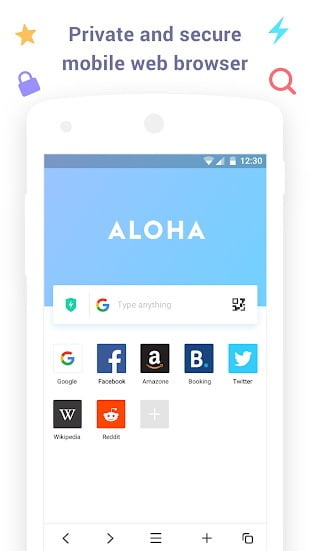 Aloha Browser Lite is one of the best anonymous browsers coming with an in-built free VPN to enable private browsing on your Android smartphone.
The lite version of Aloha is a superfast, free, full-featured web browser that provides maximum privacy and security without annoying ads. With free unlimited VPN, Aloha Browser is taking your Internet freedom and security to the next level.
Aloha Browser Lite: Download
20. Spotify Lite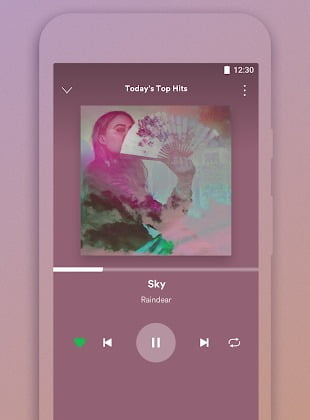 With Spotify Lite, you can play millions of songs, for free. The lite Android version of Spotify is small, so you'll save space on your phone, and be able to use it in slow network conditions. Now the app is in beta version and more features will be soon available.
Spotify Lite: Download
Also Read: 10 Best Smartwatches for Android and iOS: The Best Wearables You Can Buy Right Now
21. Lite Music Player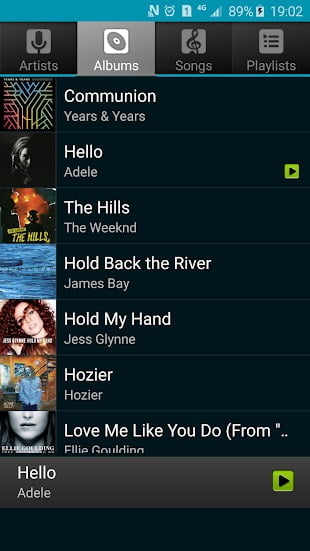 Lite Music Player — essential music player app for budget Android devices to play songs in your local storage. The lite weight music player comes with a simple user interface but fulfills your basic needs. Lite Music Player comes with features like category music by Artists, Album and Songs, shuffle music easily, and also create your playlist.
Lite Music Player: Download
22. Shazam Lite

You can recognize music from your Android device on an app weighing less than 1 MB. Shazam Lite is the smaller version of the popular Shazam app which identifies millions of songs, without taking up space on your device.
The app saves data by identifying music when you are not connected to any network. The app UI is super-fast, and one can navigate the app in only a few taps.
Shazam Lite: Download
23. VideoShow Lite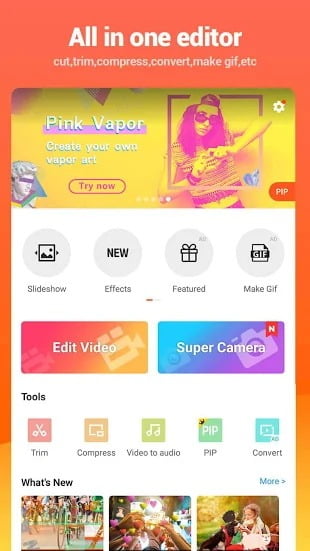 VideoShow Lite is the compact edition of VideoShow video editor, reduced in size, and optimized for all devices. It is a powerpack app for video editing enthusiasts — it has a quick movie maker, filmmaker, video player, slideshow editor, video editor app, and screen recorder that lets users create stylish videos with ease.
VideoShow Lite: Download
24. 360 Security Lite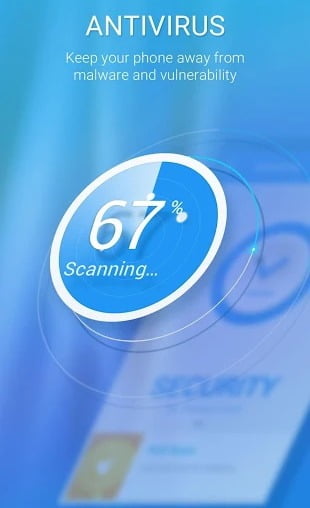 360 Security Lite is the only all-in-one lite Android app that can be an optimizer, speed booster, battery saver, and antivirus app that optimizes your background apps, manages the memory space, cleans junk(cache) files, and extends your battery life while keeping your device safe from virus and Trojans.
360 Security Lite: Download
25. U Launcher Lite

Many users feel left out of the Android customization experience simply because they don't have enough space on their device to install a new launcher or their phone lags due to less RAM installed on the device.
Thankfully, we have U Launcher Lite which lets you relish themes, even on a low-budget device. This lightweight Android Go app is a stripped-down version of U launcher 3D. The Lite app covers almost all the features of the standard launcher app and even has a custom theme-maker option.
U Launcher Lite: Download
Conclusion
While all of these lightweight apps work brilliantly on devices having low storage or less memory, I would recommend you try out all of these apps on your high-performing devices as well. This will help you to save a huge amount of battery. Also, it will eradicate any other issue with your device like any kind of heating problems or any sluggish performance.
What do you think of these low-power-consuming apps? I will be glad to hear from you via the comment box below.