Technology is really advance day by day, now retrieving Etisalat SIM is safe and easy as walking up to your car, enter it and start the engine then; drive on. For as long as you have your car key with you; is that easy! In case you have an Etislat SIM that you have lost, stolen or damaged and you wish to do a "Welcome Back" of that Etisalat SIM, this article, will help you learn how to easily retrieve your stolen, lost or damaged Etislat SIM at the comfort of your own house or at your office desk. Whichever suits you!
Here's How: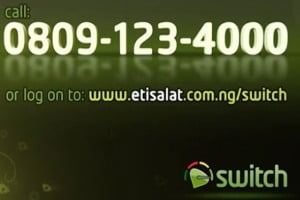 Well, since the internet is fast becoming a global village now, all you need to do is to buy a New Etisalat SIM Card and visit the Etisalat SIM Swap Page Here. Please note that the new Etisalat SIM you bought must not be inserted onto any phone until the retrieval "Welcome Back" process is completed" On getting to the page, you will be presented with a form to fill out. This form requests for all the information that may prove you as being the true owner of the damaged, stolen or lost Etisalat SIM you wish to retrieve. Below are the list of the information you will be required to supply in the form before the retrieval "Welcome Back" of your stolen, damaged or lost Etisalat SIM card could be completed.
1- Full Name 2- Email Address 3- Alternate Mobile Number 4- Phone Number of the Lost/Damaged/Stolen SIM Card 5- PUK Number of the Stolen/Lost/Damaged SIM card 6- Last Recharge Amount 7- Your Date of Birth (As registered with the SIM) 8- Three (3) frequently called phone numbers on the old SIM 9- Your FULL Address (As provided during registration) 10- Your EasyStarter U&Me phone number (If any) 11- The package of your damaged/lost/stolen SIM (EasyStarter or EasyClick) 12- The details on the new Etisalat SIM you wish to use for the swapping process (Phone number and Serial Number)
Once you have carefully filled out the form, just click on the "Submit" button and PRONTO! Your lost/damaged/stolen SIM would be retrieved for you then; you can welcome it! Note: Make sure you used a working e-mail when ask because further communications will be made via your e-mail. Please do Share/Like this article to your friends and families and give us support by commenting. If you enjoyed this post and wish to be informed whenever a new post is published, then make sure you Subscribe to our regular Email Updates!