I officially welcome you to brand new year.
We have you as one of our amazing readers – to thank for making it through a truly challenging year. For being a part of this journey. I thank you sincerely.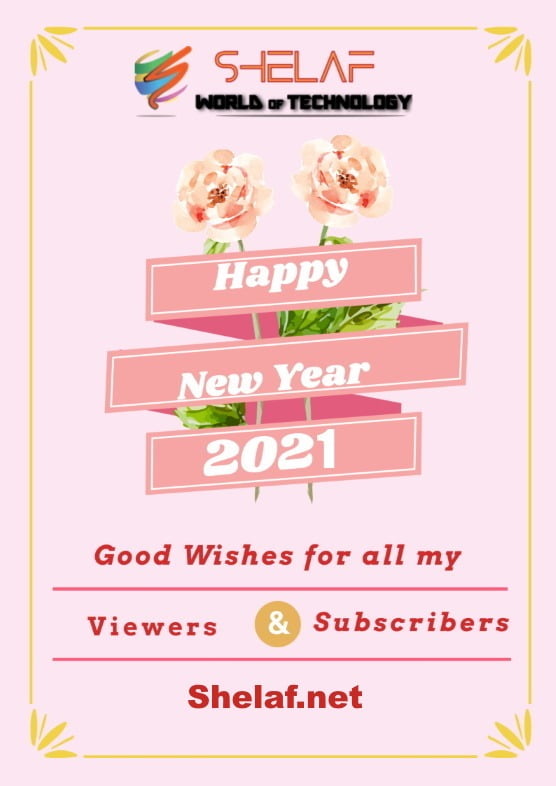 What makes us human is our infinite capacity to move forward, and in 2020, through the good and the very hard times, you kept moving forward against all odds.
In 2021, we wish you the strength to push through life's hurdles, the wisdom to make the most of life's opportunities, and the grace to enjoy and celebrate all of life's pleasures.
Much of the success I experienced last year was due to you viewing my blog, so I'm grateful for your following.
Looking ahead. The world is shifting to the on-demand economy of the individual, which presents fantastic opportunities for entrepreneurship, wealth creation, work from home online jobs, and time freedom. I assure you, we will continue to push forward with new ideas, fresh insights, and an unwavering commitment for Shelaf.net to remain your best blog.
I thank God that InsMe platform is here to crown our efforts with success on how to make cool cash online. I'm pretty sure that all of my followers who grabbed the opportunity are smiling with the credit alerts that they are receiving every day.
For those who are yet to invest in this new paying business, InsMe is knocking on your door once again. Don't hesitate to subscribe to any of its plans. The door is always open, but the earlier the better. For the full detail on how to become InsMe member, check this article.
I thank you for your continued loyalty, feedback, and support. I wish you a new year filled with goodness, renewed expectations, extended celebrations, and exciting opportunities.
Have an exceptional year!