Globacom is offering a whopping 1TB of data under the Glo Mega Data Plans to give heavy data customers an unrivaled experience on its network.
The Glo Mega Data Plans, which has been satisfying Glo network heavy data customers with several value-adding packages, now has the tempting N100,000 plan, which provides a total of 1TB of data valid for 12 months.
"The Glo Mega Data Plans, notably the N100,000 bundle, is designed to answer the demands of heavy data users for dependable and economical internet service," the telecoms giant stated in a press statement. It will assist millions of individuals who use the internet to work or study from home, conduct most commercial and social transactions, and attend meetings, seminars, and religious worship, among other things."
Glo Mega Data plans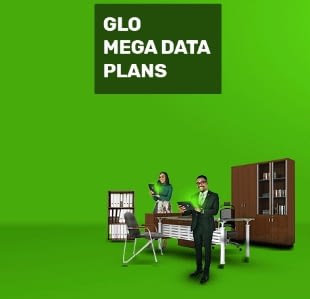 Other Glo Mega Data packages include N30,000, which gives 225GB of data with 30-day validity, N36,000, which delivers 300GB of data with 30-day validity, N50,000, which offers 425GB of data with 90-day validity, N60,000, which provides 525GB of data with a 120-day validity, and N75,000, which offers 675GB with a 120-day validity.
| PRICE | DATA VOLUME | VALIDITY |
| --- | --- | --- |
| ₦30,000 | 255GB | 30 Days |
| ₦36,000 | 300GB | 30 Days |
| ₦50,000 | 425GB | 90 Days |
| ₦60,000 | 525GB | 120 Days |
| ₦75,000 | 675GB | 120 Days |
| ₦100,000 | 1TB | 1 Year |
Mega Data packs are auto-renewable and may be shared with other Glo network subscribers. It works with any supported device, including phones, modems, and computers.
The package is available to both existing and potential Glo subscribers, according to the firm, and is designed specifically for home internet users, such as Small Office Home Office (SOHO) and Small and Medium Enterprise (SME) customers that consume a lot of data.
According to Glo, subscribers may join the plan by dialing *777# for the plan menu and choosing"Super Mega Plans" before selecting their preferred plan. The plans can also be purchased via http://hsi.glo.com.