Good day to everybody. By inviting a friend to register a Standard Chartered Bank account, I've offered you an opportunity to make money from home. You will each get ₦1500 into your SC Bank for each fulfilled referral.
If we recall correctly, Standard Chartered Bank offered ₦3000 to every new user that signed up on their mobile app in the first quarter of 2020 and reduced the reward to ₦2000 in the last quarter of 2020. The deal is still valid, however, the incentive has been once again cut down to ₦1500. Yet, I reckon that ₦1500 is still a reasonable incentive for each referral.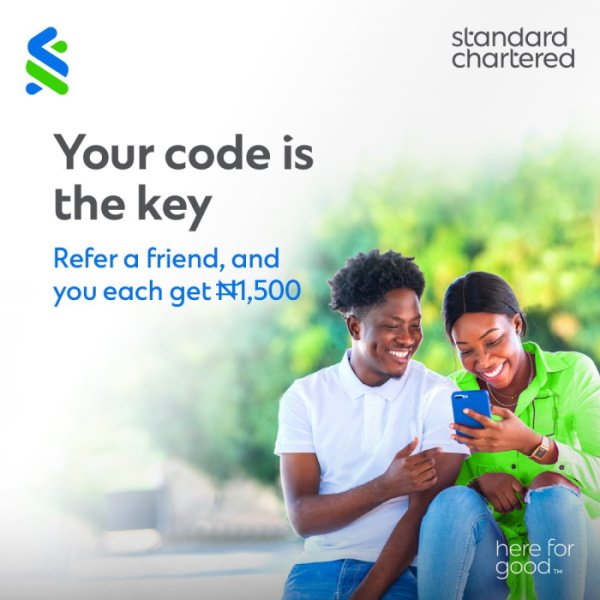 Standard Chartered is a global bank having offices in a number of countries, including Nigeria. It is now one of the few banks that does not charge clients any additional costs for banking transactions: no SMS alert fees, no interbank transfer fees, no ATM withdrawal fees, free VISA Gold Debit/ATM card, free debit card delivery to customers' location, and so on.
At the moment, the bank is giving ₦1500 to new customers who open an account on their app using a referral code, which means you must be referred by someone and input the person's referral code when creating the account to get the money. But it doesn't stop there; once you've gotten your ₦1500, you can also refer other people and both of you will get ₦1500.
NOTE: You cannot receive the ₦1500 bonus until you have been recommended.
Criteria Needed to Qualify for the Reward
To earn the ₦1500 reward, you must:
First, open an account and validate it by uploading a valid ID.
Use the account to make a transaction.
Request a complimentary debit card.
Let's get started on the account creation procedure right away:
How to Sign up for SC Bank Account
Carefully follow the steps below:
1. Go to the Apple Store or Google Play store and download the Standard Chartered (SC) NG Mobile App.
2. Copy this code 400110542 and paste it into any referral code field during your registration.
3. Click on open account, and the registration form will appear.
4. Enter your BVN number; don't worry, it's quite secure. Standard Chartered Bank is a bank that is completely trustworthy, exactly like your local bank. Because SC is a sponsor of the Noble team Liverpool, the information you provide while registration will not be utilized for any illegal purposes.)
5. An OTP will be issued to the phone number associated with the BVN. Check your message box and input the OTP to proceed.
6. Make any necessary changes to your contact information, and if it has already been presented to you, simply double-check and continue.
7. Upload your valid ID card (NIN Slip, National ID card, Voter's card, or Driver's license) and signature along with a selfie of yourself. In the area for Tax Identification Number (TIN), if you have one, enter it; if you don't, leave the field blank but choose Yes or No for the following options:
i. Update Tax Residency Information (Choose YES)
ii. Are you a tax resident of Nigeria? (Choose YES)
iii. Are you a tax resident of any other countries/jurisdiction? (Choose NO)
8. In any place available for the referral code, type in this referral code 400110542.
9. Finally, double-check the information you've supplied and agree to the terms and conditions.
10. Submit your request and await the creation of your account.
If you are unable to complete your registration in one sitting, provisional registration information will be sent to you by email and phone after a few moments. To finish the registration, simply follow the steps.
11. Once you're authorized to log in to your account and see your account number on your Dashboard, your account is ready.
---
Also Read: Secrets to Get Loan Approved Instantly on LCredit and Make Over N50,000 Without Investing a Dime
---
SC Bank Account Validation
After you've successfully created your account, you'll need to complete a transaction to validate it.
You can do so by doing the following steps:
1. Copy your SCB Account number from your Dashboard, or if you can't copy it straight, write it down someplace.
2. Make a transfer to the SCB Account of any amount between ₦200 and ₦500. You can instantly send a portion of this money back to your account to prove that your account is now functioning.
3. You will be requested to upgrade your account in order to obtain a debit card, which you may do at any time throughout the account registration process. To request a debit card, go to the menu icon in the upper-left corner of the app screen, choose "Service Requests," then "Apply for a new Debit (ATM) card." When your Visa Gold Debit/ATM card is ready to ship to your area, you will be notified (usually within 3-7 days depending on your location). Note that the card is completely free.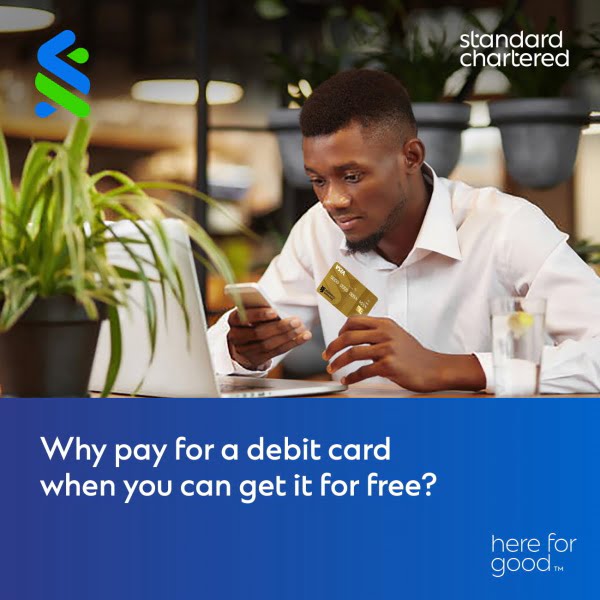 Boom! Your account has been activated. Following the receipt of your card, you may begin referring your family, friends, and relatives to get a ₦1500 referral bonus, with each of them receiving ₦1500 as well.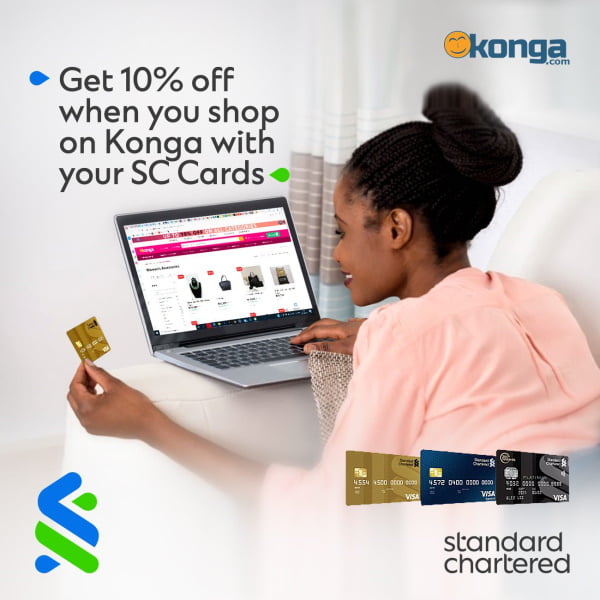 How to Make Money from Home by Referring Friends to SC Bank
To begin recommending friends and earn as much ₦1500 as possible, follow the steps below.
1. Log in to your SC mobile app.
2. Select the menu bar (the three white lines in the upper left corner of the app) from the drop-down menu.
3. After you've clicked on the menu bar as stated above, scroll down to the bottom and look for a white area where you will see the anchor text "Get Referral Code."
4. When you click the "Refer your Family and Friends" button, your own referral code will appear.
5. Instruct your referral to download the app and Register with your referral code.
6. Share your code via SMS or social media and instruct your people to validate their accounts by making transactions and getting a debit card in the manner described above.
7. Once the above criteria are met, you both get paid. Your account will be credited with ₦1500 per person, and each of your referrals will receive ₦1500 as well, making it a win-win situation for everyone.
Isn't that cool? The amazing part is that there is no limit to how much money you can make. So, grab the bull by the horns and generate money online by following these simple steps. The more you refer, the more you earn.