After a seven-year hiatus, Gulder Ultimate Search (GUS), a Nigerian survival reality television show, has returned. Nigerian Breweries Plc produces and sponsors Gulder Ultimate Search, a reality television program set in Nigeria
The first season aired in 2004 and dominated Nigerian television in the early 2000s, airing for 11 seasons and becoming the most-watched reality show in the country.
The Gulder Ultimate Search series is also the very first 100% local content reality television program in Nigeria, and it is a survival-type reality show that highlights the struggle of Contestants, their struggles against themselves and the wild, i.e. nature, and their search for a hidden treasure that brings instant fame and fortune to the last person standing.
Nigerian Breweries (NB) Plc. has officially declared that the event will return in 2021 with the theme "The Age of Craftsmanship."
Gulder Ultimate Search 2021: The Age of Craftsmanship
The registration has commenced on September 1 and will end on September 8, 2021. The first screening session begins on September 13 in Abuja and Enugu, followed by the second on September 16 in Lagos.
The Age of Craftsmanship' will premiere on October 16, 2021, and will continue until December 19, 2021.
From the first season, which aired in 2004, participants have been tented in various regions of the nation to compete against themselves and the wild, i.e. nature, in quest of a buried treasure that will offer immediate fame and wealth to the last person remaining.
Gulder Ultimate Search 2021: How to Apply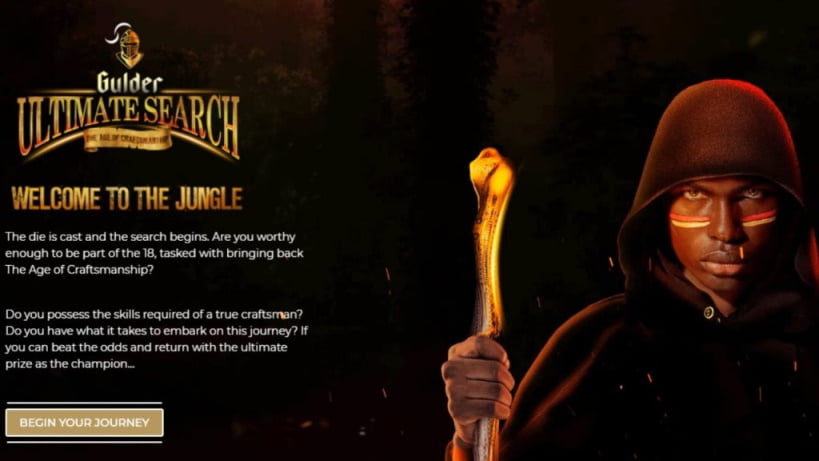 Organizers say the new season of GUS is open to receiving applications from Nigerians between 21 to 35 years, via its online registration platform.
The application process opens on September 1 and ends on September 8, 2021.
All you have to do to submit an application is to go to the GUS website.
Applicants must meet the following requirements:
Enter your personal details.
Take a test of aptitude
Upload half-frame photography
Prepare a one-minute, full-frame video in which you explain why you should compete in this year's Gulder Ultimate search.
Shortlisted candidates will go through a regional screening process in Abuja and Enugu on September 13 and 14, followed by a selection in Lagos on September 16 and 17.
The ultimate man/woman who discovers the treasure will be awarded over N50 million in cash, a brand new SUV, and other enticing rewards.
Best wishes to all candidates.