Instagram unveiled a new gateway designed to assist users who have had their accounts compromised or are having other access problems.
The new page, instagram.com/hacked, was created to assist users with various account access problems, including getting back into a deactivated account, managing lost passwords, and dealing with two-factor authentication.
The process of recovering an Instagram hacked account
If you're having trouble logging in to your account, open your desktop or mobile browser and type Instagram.com/hacked. You can then choose whether you think your account has been compromised, have forgotten your password, have lost access to two-factor authentication, or have had your account disabled. After that, you can follow a set of instructions to reclaim access to your account. You will be able to select which account requires help if your information is linked to numerous accounts.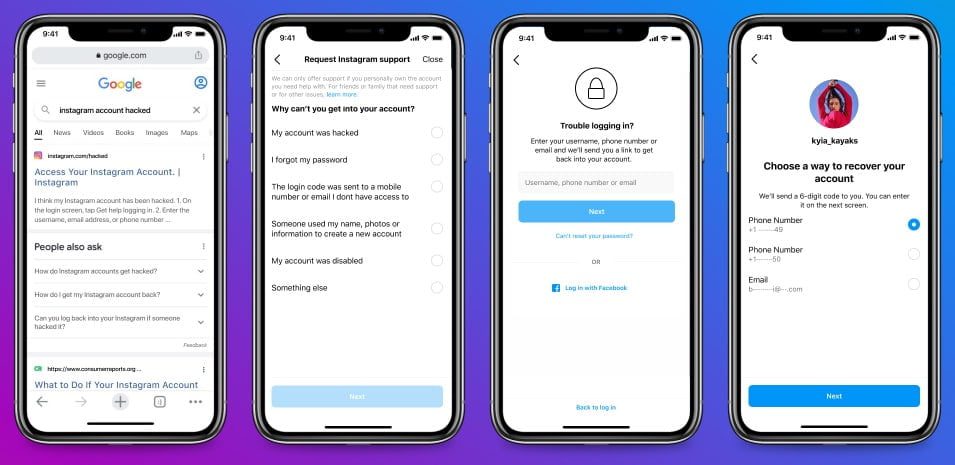 In addition, Instagram is launching a new tool that it tested earlier this year: two of your Instagram followers will now be able to confirm your identity so that you can regain access to your account if it has been disabled.
Furthermore, Instagram revealed that it is working on new ways to stop accounts from getting hacked or disabled in the first place. These include removing accounts that their automated systems determine to be malicious and sending alerts if an account that the social media platform suspects may be impersonating someone requests to follow you.