Google Play is the main center from which you can get all sorts of applications for your Android smartphone, and from which you can download, install, and update the apps.
Google Play Store is also an app that has to be updated in order for you to download, install, and update any software without any bugs in a seamless manner whenever needed. So addressing issues and increasing the efficiency of the Play Store, as well as delivering updates, is critical for keeping the system OS up to date.
To enjoy the latest features of the Google Play Store, keep it updated via the Google Play Store.
How to check the latest version of the Google Play Store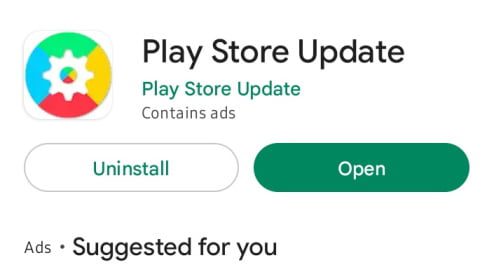 Launch the app.
Select the Profile icon.
Go to Settings >> About.
Google Play Store Update 34.0.13
Google Play Store has received a new update via the Play Store. The current version includes general enhancements and fixes to improve the app's overall performance.
Version: 34.0.13
Update Package Size: 31.23 MB
Compatibility: Android 5 to Android 13
Google Play Store 34.0.13 is presently being expanded for Android devices, and it may take some time to reach all users.
You can download the Play Store version here.
Purchase approval:
Google released a new parental control feature to the Play Store earlier this week, allowing parents to add purchase approval for their children.
According to the source, the feature will allow teenagers to submit a purchase request for approval by the family manager account. Similar to an app notification, the parent might select whether or not to approve it.
The permission applies to both paid applications and in-app purchases. After receiving the message, the family manager might tap on it to complete the payment request. Payment might be made through on-screen payment options or Google Play gift cards. You can also go through all of the histories in the section.
Real users and bots
It has been reported that Google is working on a new approach for developers to deliver critical information to users in order to determine if the application is being used by a bot or a human.
According to Mishaal Rahman, Google Play will carry out this work by issuing a signal that assists in distinguishing between "likely genuine" and "likely non-genuine" traffic based on the existence and volume of Google Play Store activity.
It can simply be described as an automatic AI-based to detect activity based on a typical Play Store user's usage statistics. However, Google has provided no formal information on the subject.
Changelog
There was a recent modification to the Play Store web version, such as the removal of the changelog of the listed applications.
However, the changelogs have returned, as if they had never been removed.