In this difficult time, when money is so limited, people can't afford their necessities, and the markets are down due to freshly redesigned bank notes in Nigeria, I believe free browsing will be the fairest option to take.
Below is the 24 VPN configurations for free browsing for all MTN customers. The fact that it's quick and stable is what's most exciting. It does not need the usage of any HTTPS injectors, VPN tunnels, or configuration files to be imported. Just download, do the quick setup, and start using.
This is a Daily MTN 400 MB capped Free Browsing cheat; it is one option that may be beneficial in this situation. It's a good way to make sure you keep in touch with your loved ones.
---
Recommended: Airtel Daily 100MB Free Browsing with HA Tunnel Plus – 2023 Working Server
---
Needed Materials
3G, 4G or 5G Android Smartphone
MTN internet-enabled SIM card
24 VPN Android Version – Download Here
24 VPN Configuration for MTN Free Browsing
Here is the 24 VPN setup for the MTN 400MB daily free browsing cheat.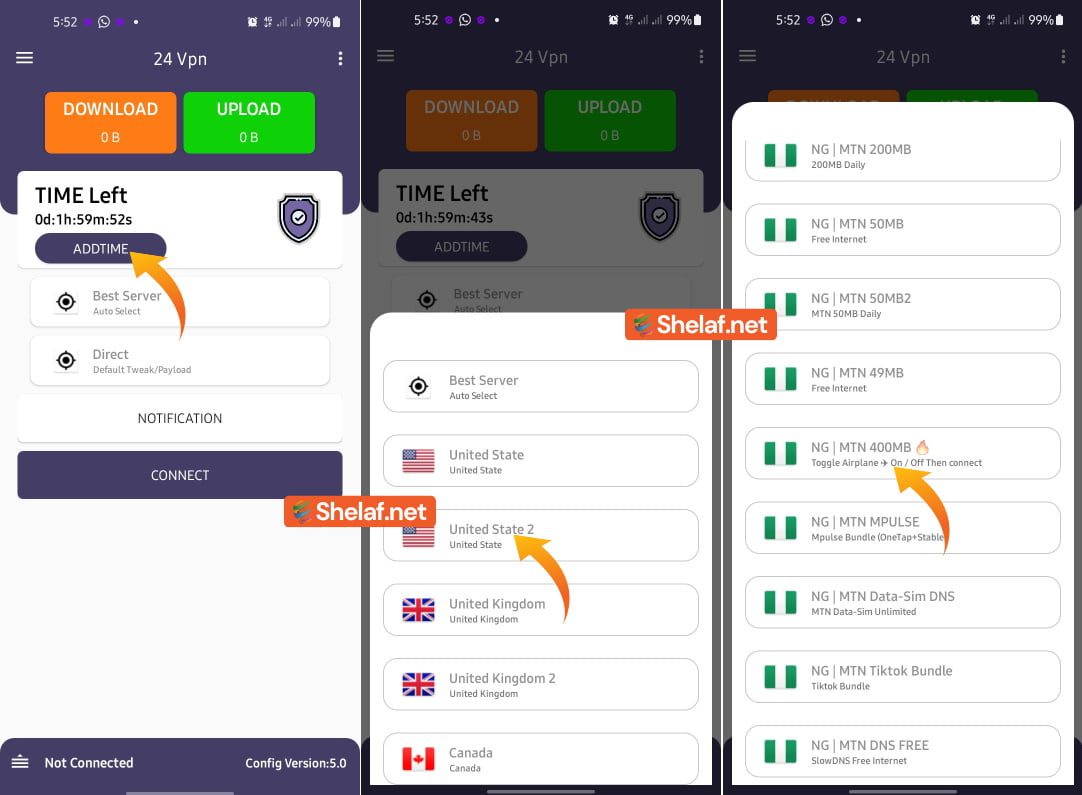 Install the 24 VPN you downloaded on your Android phone.
Open the app and make sure you have at least 5MB of data to load the default customizations.
Wait a few seconds after opening the app for the VPN updates to load successfully.
It is important to tap on the "ADDTIME" to extend the connection time.
Tap on "Best Server" to choose your preferred server. United State 2 is  my choice
Tap on the "Default Tweak/Payload", then scroll down and select "NG | MTN 400MB"
The next thing is to tap on the  "CONNECT" button, it will connect and start reading.
Once connected, it's advisable to tap on the "ADDTIME" to watch their ad video in other to extend the connection time.
Note: If you get a "connection failed" error, just put your phone in flight mode and turn it ON again, then you can reconnect.
That is all for now. If you have any questions, feel free to drop a comment.
Sharing is caring, kindly share this post on your various social media platforms.